For most of us, growing up and videogames went hand-in-hand. It was new and exciting and constantly getting better with each passing year. If you're lucky, then you might even have an old console or games collecting dust in your attic. If not, check out The Old School Game Vault and relive the glory days of your youth.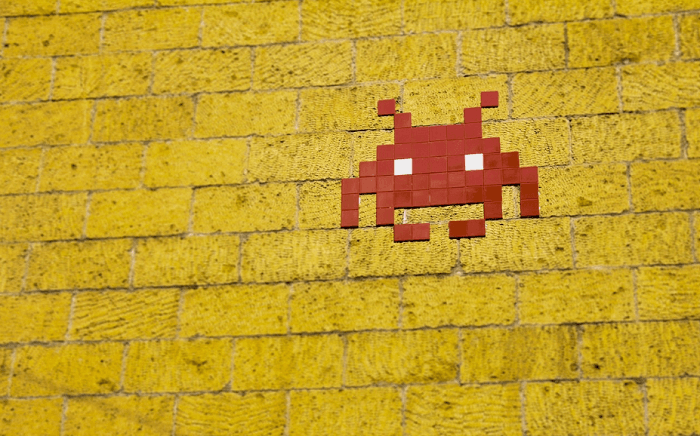 Did you know that there are plenty of super fun, classic games that are playable online – most of them for free? In fact, several of the retro classics from "back in the day," can be found on this list. Here are a few of the favorites that we used to play on our Nintendo Entertainment Systems, the Sega Genesis, and at arcades across America.
Pac Man From the Arcades and Atari
Pac Man has been ported and reported multiple times over the years due to its massive popularity in the gaming sphere. The game follows a little yellow puck man that gobbles small white pellets and fruit to beat the level and receive a high score. Pac Man has to avoid colored ghosts or eat them for points if he wants to survive to the next level.
You can also play Ms.PacMan online, which is the exact same game, except Pac Woman has a big pink bow on her head. Pac Man is also famous for being one of the first games to have a spot in the Guinness World Records for its point system.
Casino Games like Poker, Blackjack, and Slots
Multiple Nintendo and Genesis games either had gambling within them as a side venture, or were games within themselves like Vegas Dream, Casino Kid, and Vegas Stakes. They let you play poker, blackjack, and slots in the safety of your own home, which wasn't really possible to do back in the day unless you had a computer with excellent internet.
Thankfully, you now have live online casinos like Casumo, which allow you to gamble in real-time. However, if you want to experience older games like Vegas Party, you can do so online from your computer or on the Nintendo Switch. 
Super Mario Bros 3 on Nintendo
Although you can't play the actual version for free because of severe copyright concerns, there are many developers who have made mock versions of Super Mario 3 that are either identical or close to the game in question. To download the game legitimately, you can purchase it on the Switch or the Nintendo game store.
Regardless of how you play it, SMB3 is one of the best Super Mario games of all time. It introduced multiple core game elements that remained in the series and other 2D/3D platforming games alike.
Street Fighter II Turbo on Genesis
Any Street Fighter game could make it on this list, but Street Fighter II Turbo scratches that nostalgia itch while also being easy enough to pick up and play. Turbo introduced serval new gameplay mechanics like combination moves called super combos and air combos and included the ever-popular secret character Akuma.
As a positive, Street Fighter II Turbo has been ported to practically everything and is available for free online on multiple websites. If you ever thought about getting into the e-sports circuit, you can try out one of the oldest games still played competitively.
Doom
Do you like to take out your aggression by shooting every alien in sight? Then Doom is for you! Often considered as one of the best shooters on earth, Doom is 100% replayable because of its difficulty and the wide variety of mods available that improve the fun of this decades-old game. You can even download the original version on modern consoles.
Doom also has a really great soundtrack, even by today's standards, and flipped the gaming industry on its head. It introduced features such as 3D graphics, third-dimension spatiality, and multiplayer gameplay. If you haven't tried this one out yet, do so immediately!