Education with gadgets can be much more fun than without them (of course if we use them properly, otherwise it will be all fun and games with no learning at all!). Modern mobile app developers have already created hundreds of educational apps catering to all the needs of the students: from task management to full-fledged online learning.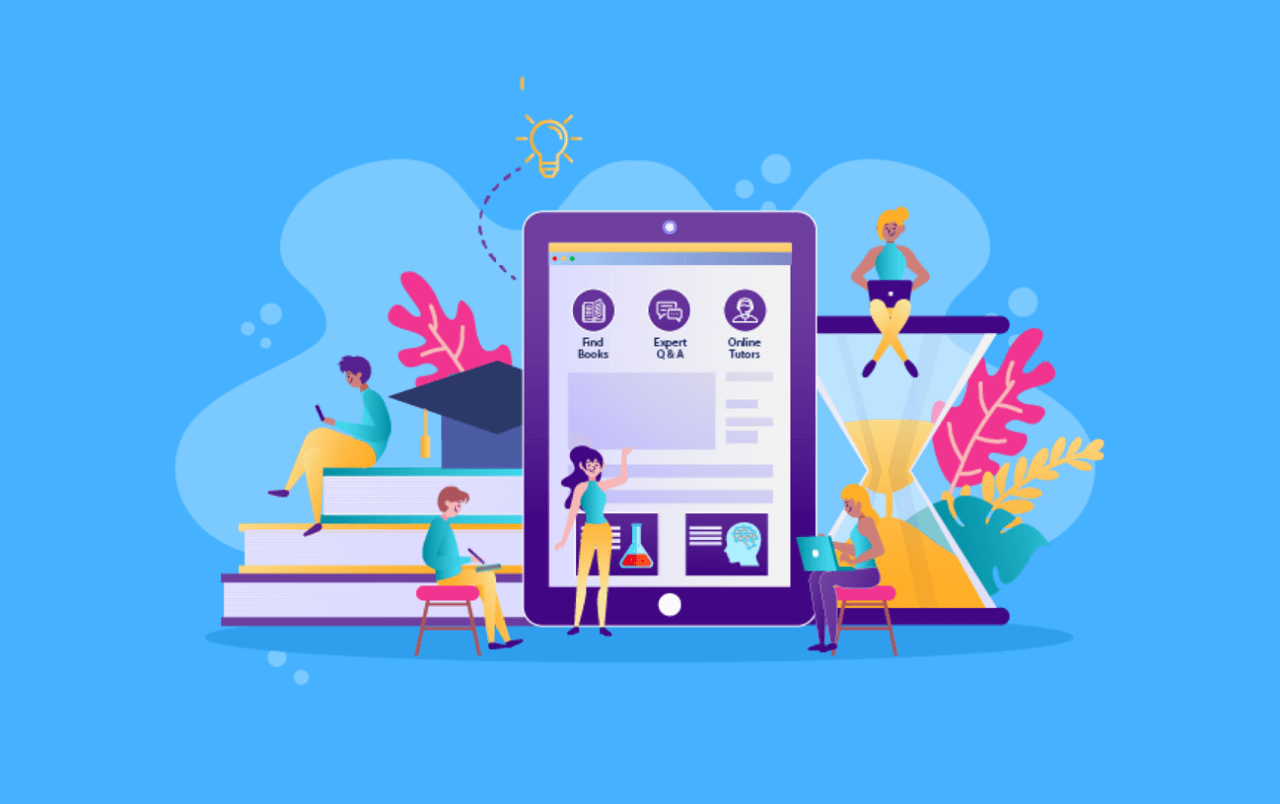 Here we are trying to present you different approaches to the learning apps. Of course, each of these products has its competitors, similar or even, possibly, better for some particular tasks. We are just going to give you the direction where to search and let you choose the apps that fulfill your personal needs and fit you the most.
Best Educational App for Students
So without further ado, why don't you start reading about the first app in the list:
1. Google Classroom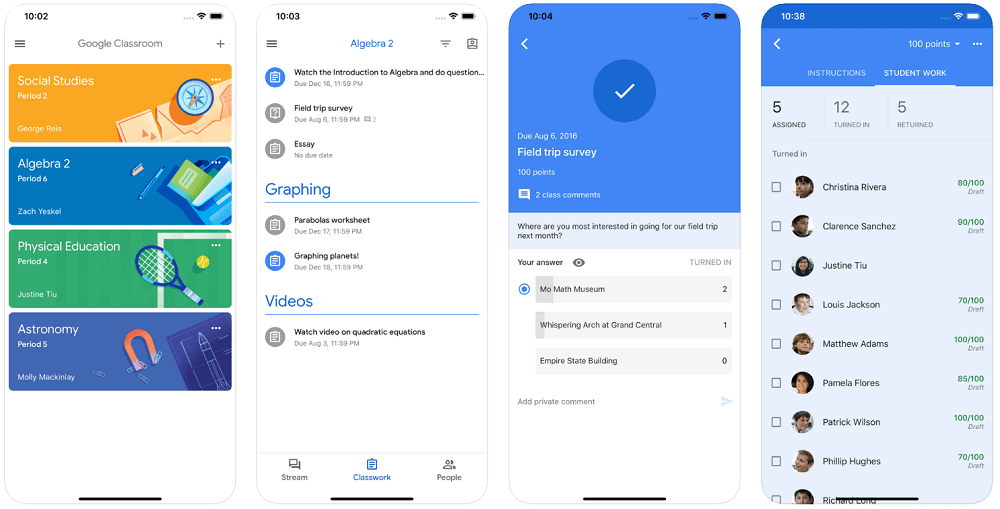 Like most of the Google products, this app is quite complex. This is a complete distant education system similar to Moodle. But its best advantage is synchronizing with all the other Google services, such as Calendar, Mail, Documents, or Spreadsheets. So, you'll get the lesson appointment straight in your calendar, for instance, without having to install extra apps or adjust to the other calendars.
But Google Classroom needs a teacher willing to using it to actually work. As a standalone app, it isn't very useful. You may try and persuade your teacher to switch into it and make your learning process much easier and comfortable.
Download it for Android and iOS
2. EDX
EDX is a mobile app that offers you thousands of online courses from the best world universities. Some of them are free, others are paid, but still, they all are certified and genuine. EDX includes video tutorials, tests, quizzes, and lots of theoretical and practical materials, just like average university courses.
Remember that you won't get a diploma from the university that provides the course – but you still get the credits and certificates for completing the course that might be very useful in building your CV and promoting yourself on the job market.
Download it for Android and iOS
3. SoloLearn
We know that to become a programmer, you need to put a lot of effort into it. Unfortunately, it won't be enough just to read video games research topics or watch informational videos to get to know the game development. If you have always dreamt of learning programming, SoloLearn is your best assistant in it. It provides hundreds of free coding tutorials and problems on any language from PHP to C++. The tasks have various complexity, so no matter if you are a complete beginner or a pro who wants to learn a particular aspect of the language – you'll find something useful there.
Another great feature of SoloLearn is its community. We all know how harsh the programmer forums can be with their "are you banned from Google?" approach. SoloLearn maintains high community standards and is much friendlier than the average one.
Download it for Android and iOS
4. Duolingo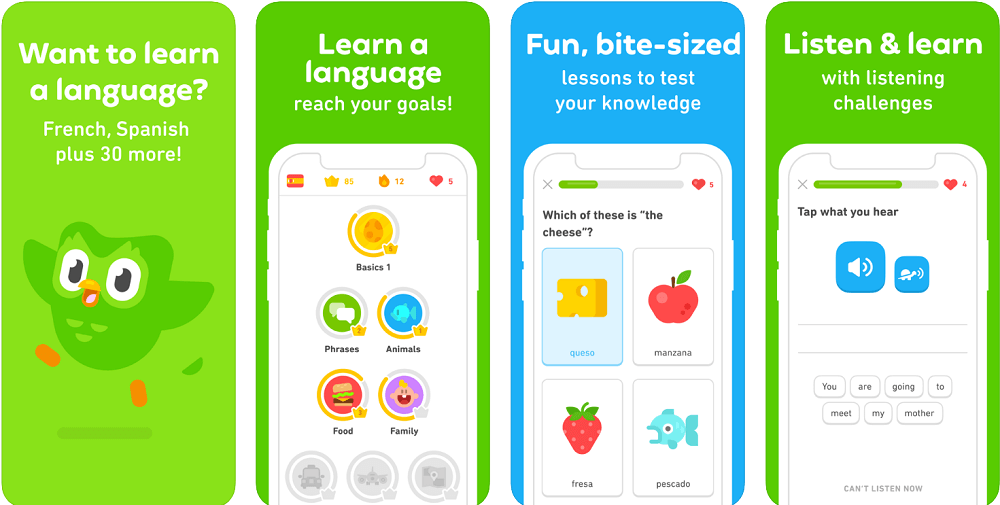 If you consider yourself not good at learning new languages, let Duolingo prove that you are! This app supports more than 30 languages and will teach you any of them in simple, short, and understandable lessons. It includes lessons, both oral and written exercises, the forum of your fellow students to share your success and ask questions, and much more.
What makes Duolingo even more appealing – the learning experience is gamified. The more successfully you pass the test after each lesson, the more XP points you get. XP points are later used to open some fascinating interactive stories for you to enjoy.
Download it for Android and iOS
5. Remind
Ever thought about a social network without any distractions? Remind will provide such experience for you. It is a social network, created especially to keep in touch with your teacher and classmates without the possibility of being distracted by fun videos or memes (as it often happens while we are on Facebook). In Remind you may submit your assignments, live-chat with your teacher, the entire class or particular classmates, and send videos and pictures related to the studying process.
The teacher sends you a unique code that distinguishes your group from the other ones, so you won't drift astray after seeing a video or a fun story elsewhere. If you need a social network but are an easily distractible person – install Remind and delete all the rest!
Download it for Android and iOS
Don't worry if you haven't found something useful for you. These Educational apps for students are just examples of the learning potential of your smartphone. Feel free to discover your own variants and share them with us as you wish!
Please do not hesitate to Contact me on Twitter if you want assistance with issue related to Windows 11, Windows 10, and Edge browser. I will try my best to assist you ASAP. (Follow me first and then PM your issue on Twitter)

Buy us a coffee if you find information shared in this blog post useful. Mention 'Coffee' in Subject. So that I can thank you