The following blog post has instructions on how to disable app notifications on Samsung Galaxy A51.
It is necessary to stay connected and while using your phone notifications is the feature that gives you information about what happened in one of the applications you have installed on your phone.
While notifications can be great for keeping track of important emails and messages, but sometimes annoying when some apps and games keeping reminding you to launch them.
Samsung Galaxy devices offer users full control over notification accompanied by the option to block notifications from apps and customize the way it appears on the notification area.
Block Samsung Galaxy A51 Notifications
In case, you have purchased a new Samsung Galaxy A51, then here's how you can disable notifications:
On your phone launch Settings and then select Notifications.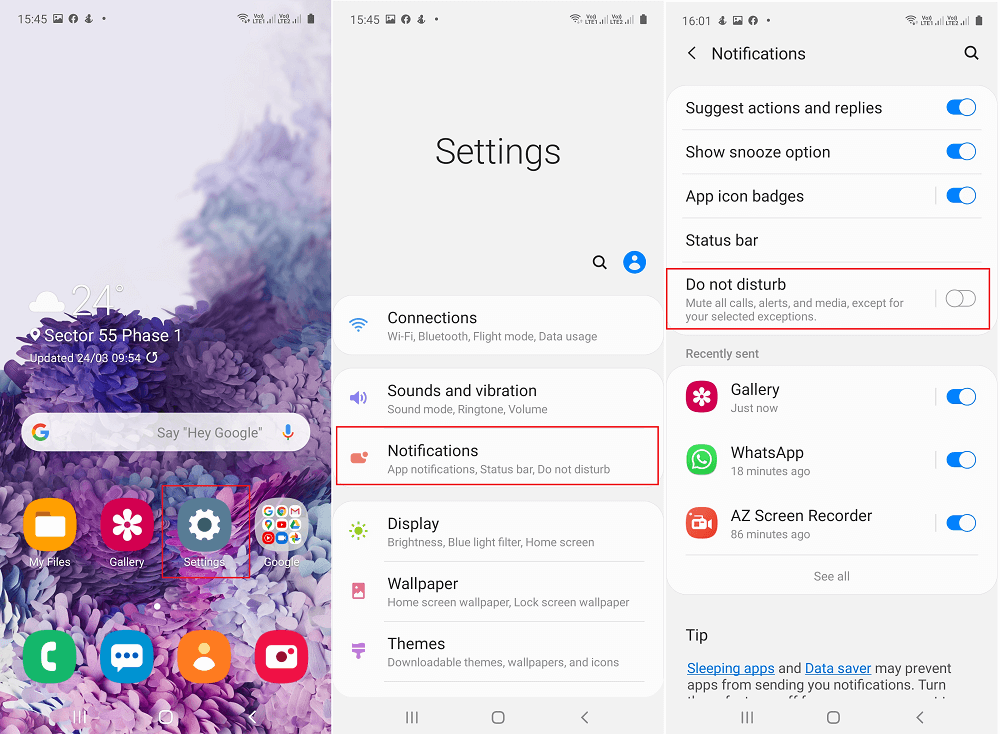 Here, you need to tap on Do not disturb and then select Hide Noficiations. In the next screen, turn slider for "Hide all"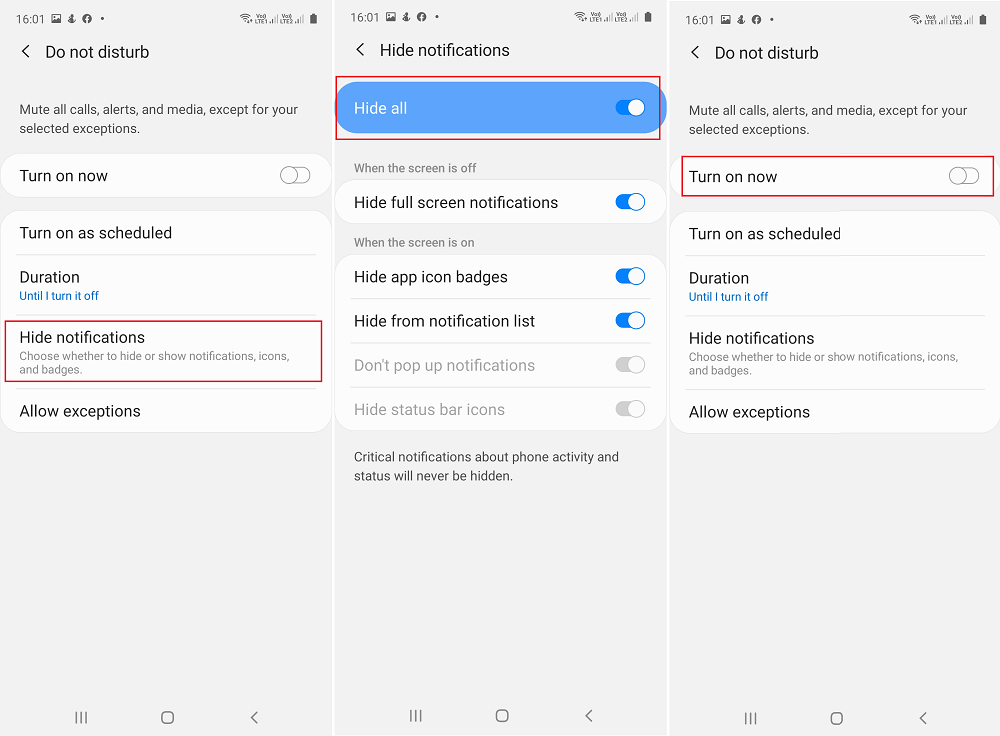 Note: You still receive important notification about your device status and activity.
After that, you need to go back and move the slider for "Turn on now" to ON position.
At this point, you have successfully disabled all your phone notifications.
Block Notification for Particular Apps
In case, you want to block notification for particular applications on your phone. For that, here's what you need to do:
Launch Settings > Notifications. In the next screen, you need to head over to the 'Recently sent' section and then tap 'See all'.
Here, you will get a list of apps that have sent you notifications recently. Tap on the Most recent and select All.
Now you will get list of all the apps installed on your phone.
Here, you need to scroll down to the app for which you want to block notifications and move the slider to OFF position.
Apart from this, if you go to Settings > Notification. Here, you will find more options to customize notification the way you want.
For what app you would like to disable notification? Find this blog post useful? We would like to hear from you in the comments.