Chromium-based Microsoft Edge browser is under development and users expect the company to include the handy features which are already available in the Classic Edge browser. One feature out of them is Reader Mode.
Recently, Google included a reader mode to Chrome for desktop. Any user running the latest build of Chrome Canary can enable the reader mode.
If you're using Chromium Edge as a default web browser, even it is in under development, then there is good news coming for you. Starting with Edge Canary v75.0.133.0, the company has added a Reading Mode into it.
Microsoft Classic Edge browser already has the Reader mode out of the box. It means, the company not going to use Reader Mode powered by DOM Distiller and port the Reader mode available in Classic Edge to New Edge.
Those who're not aware of Reading mode, the feature when enable load the web page removing all the distracting elements which include advertisements, sidebar, navigation icons, and other elements that help in creating an environment perfect for reading.
Enable Reader View in Chromium Edge
In case, you want to try Reader mode in Chromium-based Edge browser, then here's what you need to do:
1. Download and install the latest version of Chromium Edge i.e. v75.0.133.0
2. In the address bar, you need to copy-paste following flag address:
edge://flags/#edge-reading-view
And hit enter. This will highlight the flag with the name "Microsoft Edge Reading View."
3. With default settings, the feature is disabled. Using the drop-down change the settings from Disabled to Enabled.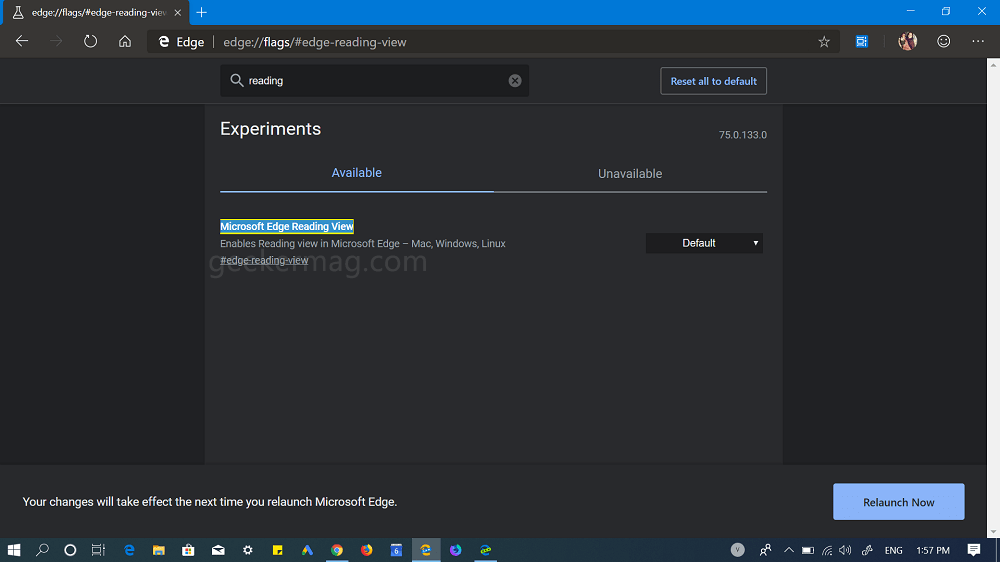 4. To apply the effect of flag, click on the Relaunch Now button.
Once Microsoft Edge Reading View flag is activated, you're ready to use Reading View feature.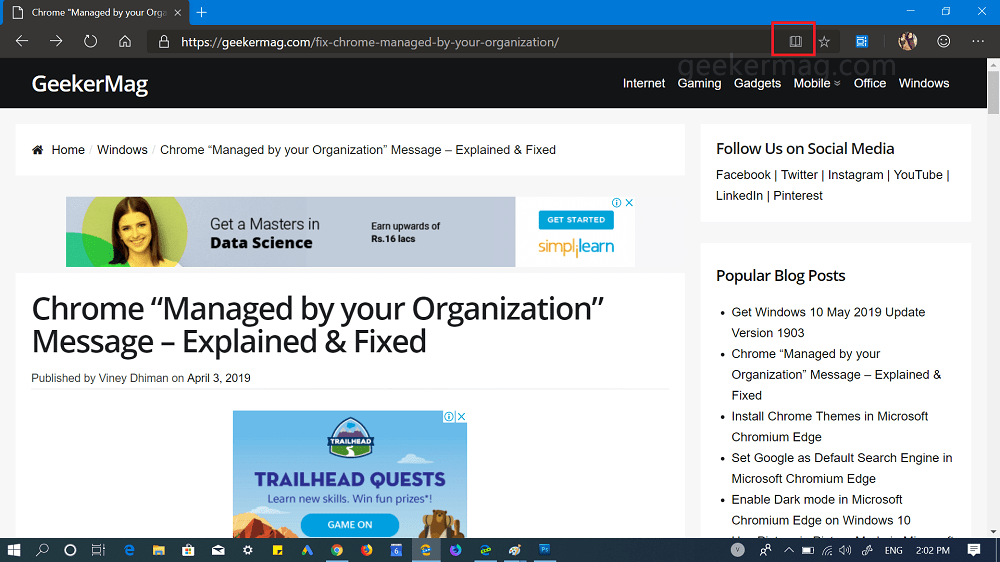 Similar to Classic Edge browser, the page eligible to open up in Reading View will show you a book icon available on the left side of the address bar. To open the web page in Reading view, all you have to do is to click on the book icon.
To exit the Reader view, all you have to do is to click on the book icon again.
The information was first shared by Techdows. What are your thoughts about this move from Microsoft? Find this blog post handy, let us know your opinion in the comments.