Immersive Reader mode is now available in Microsoft Edge with default settings. In this blog post, learn how to use the feature.
The stable build of Microsoft Edge Chromium offers enough features to start using it. One feature out of them is Immersive Reader mode. The feature is also available in Chrome browser. Learn how to enable Reader mode in Chrome
Immersive Reader Mode in Microsoft Edge
Immersive Reader mode, the feature when enable load the web page removing all the distracting elements which include advertisements, sidebar, navigation icons, and other elements that help in creating an environment perfect for reading.
In case, you're using Microsoft Edge Chromium as a default web browser, and want to try Immersive Reader mode, then here's how to use it
1. Launch Microsoft Edge browser and open web page which you want to load in Immersive reader mode.
2. Here, you need to click on the Immersive Reader mode (Book) icon available on the right side of the address bar.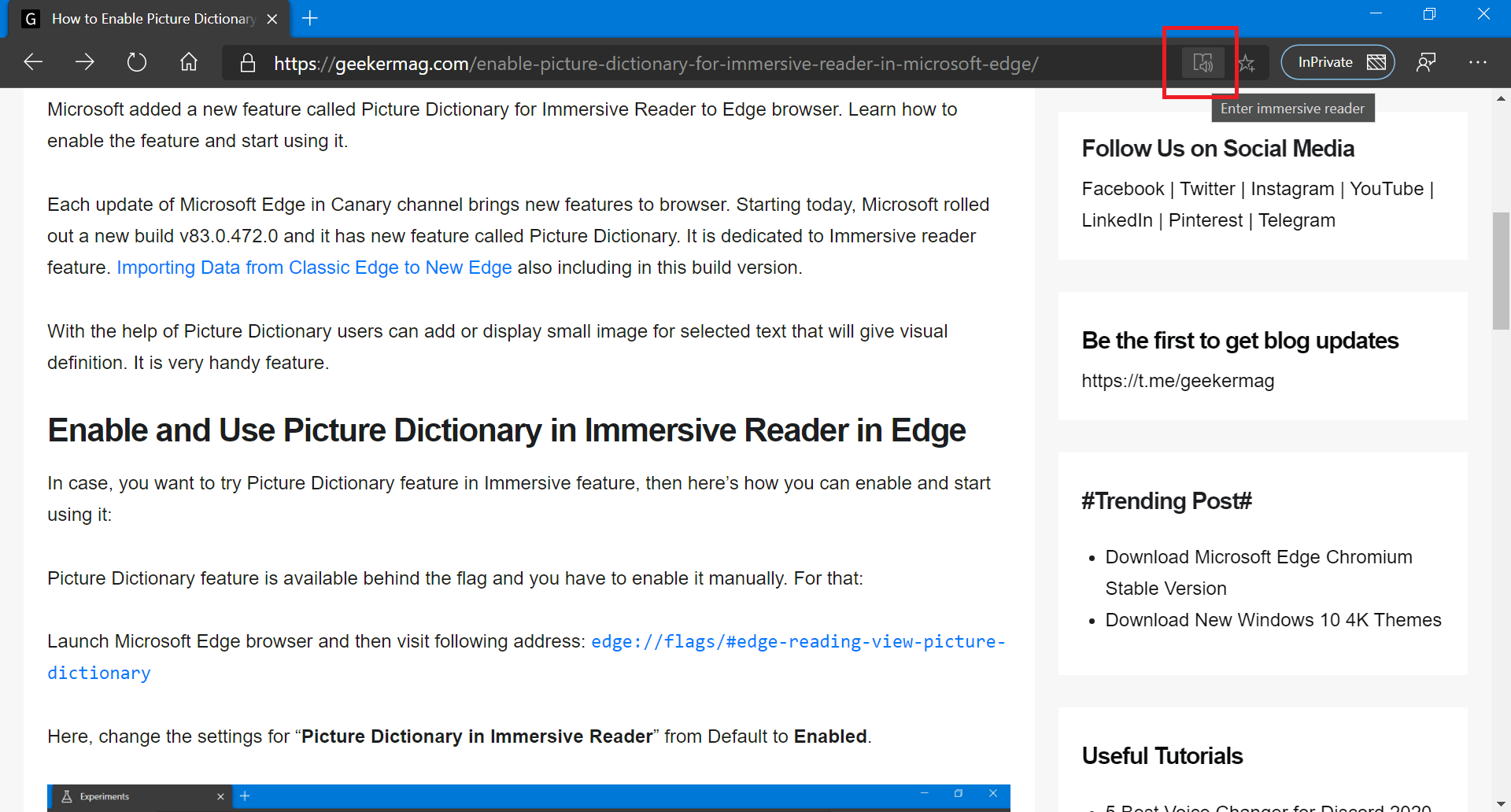 3. Edge browser will instantly load the same web page in Immersive Reader mode. Here's how it looks like: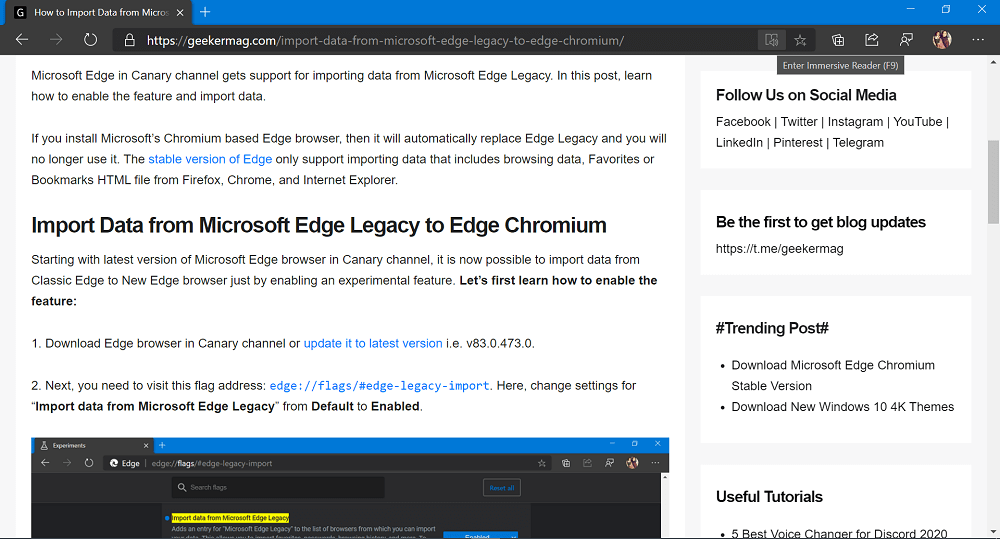 Alternatively, you can press F9 or Fn + F9 key to load the web page in Immersive Reader mode.
In Immersive Reader mode also offer Read Aloud, Text Preferences feature accompanied by Grammar tool that let you highlight verbs, nouns, adjectives and even more. Apart from this, you can also break words into syllables. You will find different tools that includes:
Read Aloud
Text Preferences
Grammar tools
Reading Preferences include Picture Dictionary – The tool is also available in the latest Edge Canary version. The feature will be added soon into the stable branch

You might also love to read about How to Enable Picture Dictionary in Immersive Reader in Edge.
To exit the Immersive Reader view, all you have to do is to click on the book icon again.
Google Chrome browser also has a Reader mode in Chrome browser with name Distill Page feature. In case, you want to try the feature, then check this blog post: How to Enable Reader Mode in Google Chrome (Distilled Page)
Immersive Reader in Microsoft Edge Chromium is handy feature for users who want read webpage in distraction free environment. What are your thoughts about this feature? Let us know in the comments.