More than 86% of people memorize their passwords. The problem with that is our memories aren't exactly flawless. Thus, the vast majority of us rely on the same or a similar password across our online accounts. And then if a hacker breaks into one of these accounts, they can get into the rest of them without too much effort. That's where the password managers come into play. And this short guide will help you to use a password manager on your iOS devices.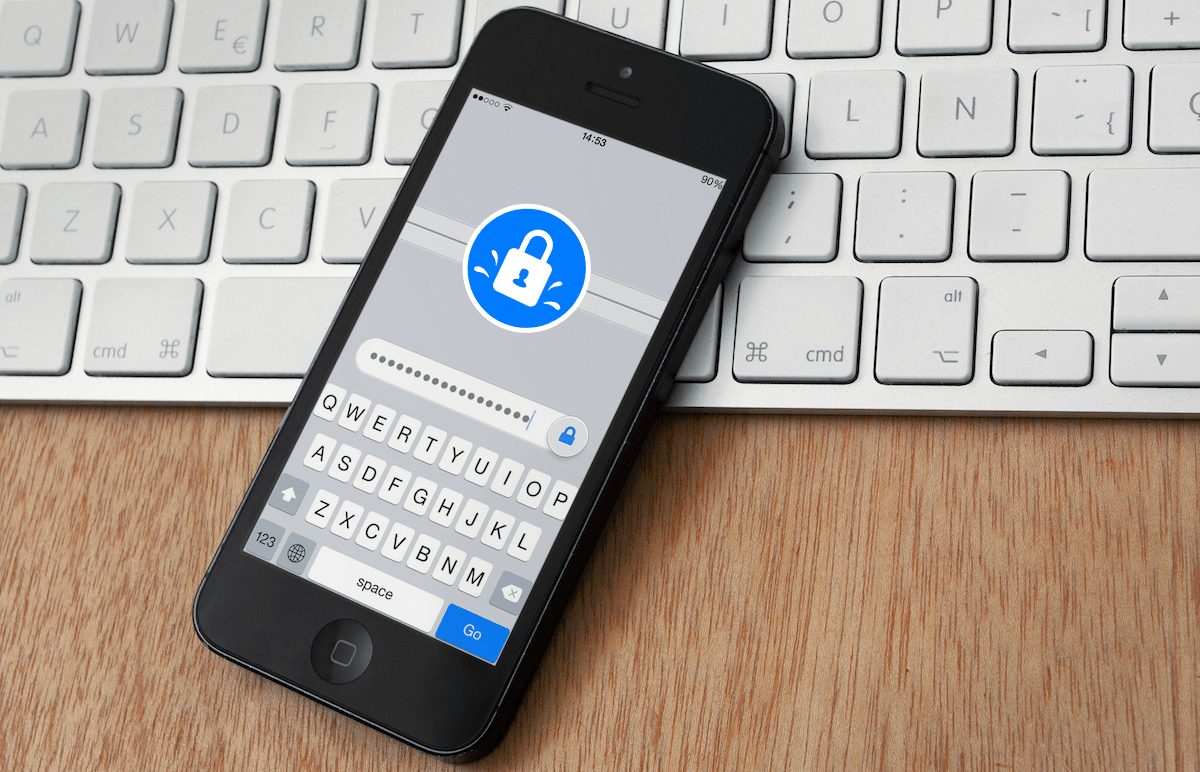 Before you start protecting your iOS device using Password Manager, it is very important to know; What is a Password Manager, and why to use it. Here's the answer:
While surfing the web, it is very important to have a secure password, if you really want to protect the iPhone or iPad from hackers or online threats. For that, you need to:
use long and complicated passwords (mix of uppercase and lowercase letters, numbers, and special characters)
use unique passwords for each of your accounts
change your passwords on a regular basis
Sounds like a lot of work? A password manager is a tool that helps with that. You can use it to generate and store your passwords. Plus, to get reminders to change your password once in a while.
No need to remember "8Y%F2ZQa5eMJ" or other complicated passwords. Not only a password manager like NordPass will generate robust passwords for you, but it will also encrypt and store them all in one convenient place (click here to find out more). In other words, it will make your accounts safer yet more accessible.
Use Password Manager to Protect iPhone & iPad
Apple recognized the value of password managers. They've integrated password managers into the latest iOS. Now you can set your passwords through the autofill option on different apps. Then when you want to log into a particular website, you choose the password manager to autofill in the rest of the details. It's similar to the built-in keychain on iOS. But it takes advantage of the higher security protocols provided by a particular password manager. Moreover, it's more convenient if you use more than one device.
Ready to make your passwords more secure? Then follow these steps to get your password manager up and running.
1. Download a password manager
The first step is obvious. Download the app and register/login with your credentials. You won't be able to use a password manager if you don't have an account.
2. Adjust your security settings
Open settings and select Touch ID & Passcode. From here, tap to enable Autofill passwords. Your password manager of choice should be an option. Tap to make sure it's on.
3. Open your browser
Open the browser on your iPhone or iPad and visit a website where you'd need to enter your login credentials (e.g., Facebook, Google, etc). Then select either the username or password field. When you tap this, there should be an option to fill it in from your password manager.
4. Verify password manager with biometric security features
You'll need to use the Touch ID or Face ID function to authenticate the password manager. Then you'll be able to log in. If it doesn't recognize the specific website, you can browse through all your logins to select the particular entry for that account.
5. Disable iCloud Keychain
You can continue using iCloud Keychain if you want. But it's better to use your password manager because it's more secure. Hence, you should disable iCloud Keychain. After your password manager recognizes a particular site, it will be able to log you in through Touch ID or Face ID.
6. Check your apps
Since most of our iPhone and iPad use is through apps, you'll want to make sure you configure your password manager to work with them as well. You do the same thing as you would in your browser. Tap the login field, and the password manager will be able to verify you in the same way for easy and secure access.
What If I Have Any Issues?
Password managers tend to be flexible and work with any app or browser. If you have any issues at all, be sure to contact customer support. Sometimes, certain apps or platforms may restrict access on their end. But there is usually a workaround as more and more companies embrace the advantages of password managers.
Conclusion
Although almost 90% of people still memorize passwords, password managers have exploded in popularity over the last couple of years. And no wonder — they have enhanced levels of security and convenience.
Best of all, it's never been easier to migrate over your password data onto your iOS device. Download a password manager, adjust your security settings, and check your browser and apps. That's all it takes to secure your phone with the latest technology.