Hello, Geeks!
Welcome to GeekerMag, the largest free online magazine dedicated to Geeks
At GeekerMag, our primary goal is to offer users useful content related to technology in the form of a tutorial, troubleshooting guide, opinion pieces, and much more to make tech life simple. We guarantee the content you read on this website will be easy to understand for technical and non-technical users.
So if you've ever asked yourself:
How to update Windows 10?

How to take a screenshot on Android?

How to take a screenshot on an iPhone?

How to create a Google account?

How to fix a slow computer?

How to transfer photos from iPhone to computer?

How to recover deleted files on Android?

How to set up an email account in Gmail?

How to use Dropbox to share files?

How to troubleshoot a network connection problem?
Or if you've any other questions about anything related to tech… You're at the right place! We will try to cover all the things which fall under technology and geeks love to read about.
Who's Behind GeekerMag?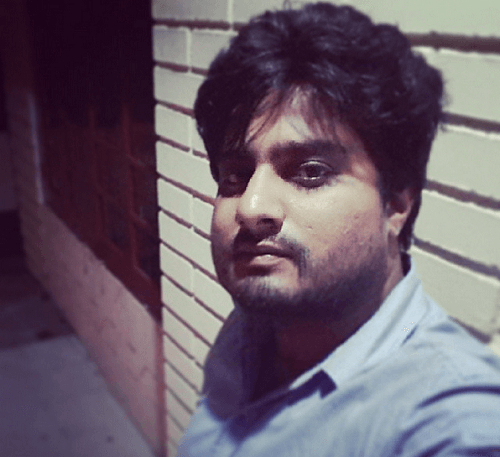 My name is Viney Dhiman, and I'm the mind behind GeekerMag. As a simple guy with a profound love for technology, I have dedicated myself to simplifying complex tech concepts for both myself and others.
With over 12 years of experience in content writing, I specialize in creating tutorials about Windows OS, Android, iOS, web apps, product reviews, and all things tech-related. While I may occasionally use big words, my true passion lies in making technology accessible to everyone.
You can find my written content featured on notable tech websites such as Lifehacker, The Verge, Winaero, WindowsCentral, TechSpot, and many others. Additionally, I've had the privilege of being interviewed by the Microsoft Edge team, sharing my opinions on browser features.
I was featured in the Microsoft Edge Insider Spotlight Series, where I shared my expertise and opinions about the Edge browser. It was an incredible opportunity to discuss its functionalities, performance, features, and user experience while showcasing my passion for technology and digital innovation. Watch the interview below:
As the primary writer at GeekerMag, my focus primarily revolves around Windows OS. Through comprehensive guides, troubleshooting tips, and the latest updates, I strive to empower readers with the knowledge they need to navigate the Windows ecosystem.
When I'm not immersed in the world of technology, you can find me exploring a variety of interests and pursuing creative endeavors. I find solace and clarity through meditation, enjoy playing games that challenge my strategic thinking, and partake in outdoor activities that invigorate both my body and mind.
These diverse experiences contribute to my well-rounded perspective and allow me to approach technology with a fresh and dynamic outlook.
Education Background
I completed my primary education at S.S. Little Convent School in 2006 and went on to pursue a degree in Mechanical Engineering from Kurukshetra University, which I successfully obtained in 2011. It was during my time as an engineering student that a friend of mine shared a valuable tip about blogging, which ultimately became a turning point in my life. Intrigued by the possibilities, I embarked on a journey to become a professional blogger.
I hold the Google Digital Marketing & E-commerce Professional Certificate, a mark of my expertise in online business and marketing. Equipped with cutting-edge knowledge, I'm committed to driving results and creating impactful online experiences. Let's embark on a transformative digital journey together!
The Journey of Geekermag Origin?
To enhance my writing skills and gain experience in the field, I started contributing articles to various tech blogs Nerdsmagazine, Winaero, WhatsWithTech, Knowtechie, and even more. This allowed me to refine my craft and expand my knowledge in the ever-evolving world of technology. Over time, I wrote more than 500 articles as a contributor, immersing myself in the intricacies of the subject matter and developing a unique perspective.
With a growing passion for blogging and a desire to establish my own platform, I made the decision to create my own website. It was then that GeekerMag was born—a platform where I could share my insights, experiences, and expertise with a wider audience.
As a professional blogger, I am committed to delivering high-quality content that informs, entertains, and inspires. I continuously strive to stay abreast of the latest trends, technologies, and developments in the tech industry, ensuring that my readers receive accurate and up-to-date information.
Through GeekerMag, I aim to create a community of like-minded individuals who share a passion for technology and its impact on our lives. I am dedicated to providing valuable resources, comprehensive guides, and thought-provoking articles that empower my readers to make informed decisions and embrace the ever-changing digital landscape.
Join me on this exciting journey as we explore the limitless possibilities of technology and its profound influence on our world.
So that's all about me. If you have any queries related to me and GeekerMag, then please don't hesitate to contact me using the following methods anytime.
Alternatively, you can tweet me @vineydhiman or connect with me on LinkedIn.
I would like to thank you all for taking your precious time to read about me and my blog, and I wish to see you on my blog someday soon!