If you want top-notch graphic quality on your PC, then it won't be possible without a Graphics Card. And if that's the reason, you're looking to get one of the highest performing graphics cards, either for gaming or for a 4k build-up.
While looking for a powerful graphic, if you're confused and not sure which GPU to acquire because of a variety of considerations such as budget, performance, screen resolution, or other factors such as you're a beginner gamer.
Best Graphic Cards for PC Gaming
No matter what is the reason you landed on this page. Don't worry as today we are here reviewing some of the most monstrous graphic cards that have ever reached the market in terms of performance.
Certain of them may also have some drawbacks, which we will go over one by one as we go. Let's start with the first one in the list:
1. AMD Radeon RX 6800 XT Graphics Card
For a long time, Nvidia's Ampere series had no competitor in the market, but its dominance lasted only a few months, Until AMD's RX 6800 XT hits the market.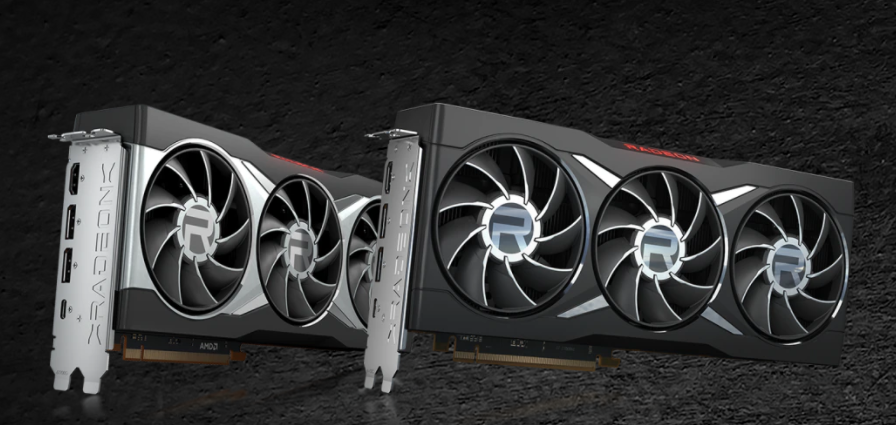 While the RX 6900 XT has superior performance, is a better overall choice due to its lower pricing. Most users prefer to go with Nvidia's card because the pricing difference between the Nvidia RTX 3090 and the AMD RX 6900 XT is so minimal. However, while comparing the RX 6800 XT to the RTX 3080, because AMD's card outperforms the RTX 3080 in rasterization games.
The RX 6800 XT features a base clock speed of 1,825MHz and 16 GB GDDR6 virtual RAM. RX 6800 XT will certainly outperform an RTX 3080 in most circumstances except in Ray Tracing.
2. Nvidia GeForce RTX 3080 Graphics Card
The RTX 3080 is a genuine powerhouse thanks to DLSS, 10 GB of video RAM, and runs at 1440 MHz Base clock speed that can be boosted up to 1,710 Mhz.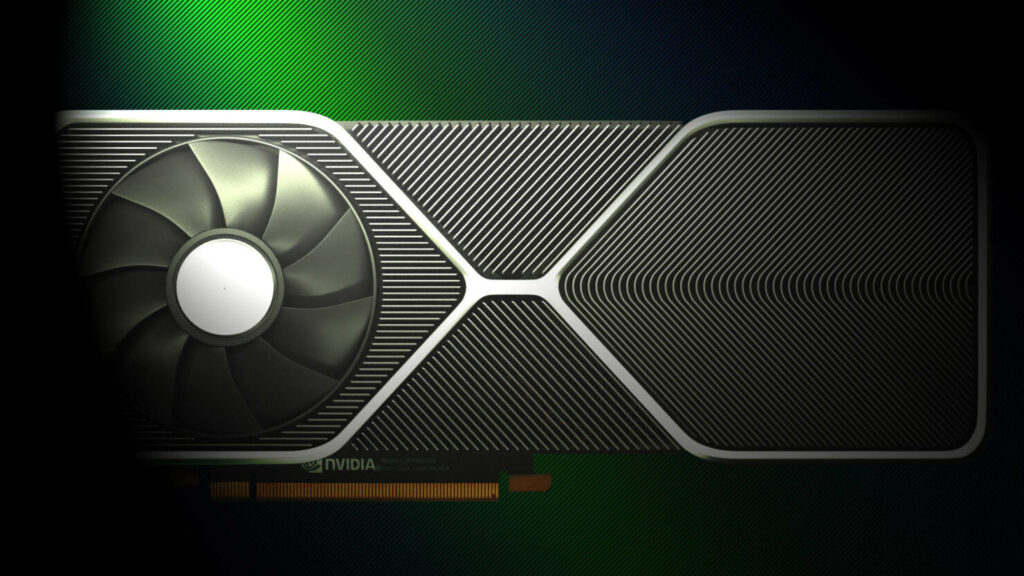 It achieves an excellent cost-performance ratio, surpassing all but the most expensive competition. NVIDIA's RTX 3080 is the greatest graphics card for handling everything on the market today, from high-resolution video editing to 4K, 60 FPS gaming.
NVIDIA's new Deep Learning Super Sampling, or DLSS, the technology significantly enhances gaming performance compared to all previous-gen GPUs.
3. Nvidia GeForce RTX 3060 Ti Graphics Card
Next on this list is 3060 Ti, 8 GB of video RAM, and runs at 1410 MHz Base clock speed that can be boosted up to 1,710 Mhz.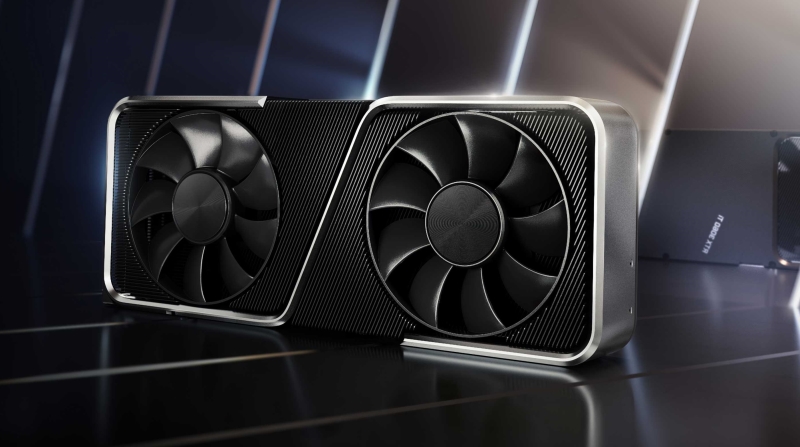 For a more modest 1440p target resolution, NVIDIA's RTX 3060 Ti is excellent. It has an excellent price-to-performance ratio and can easily handle any sub-4K workloads. It outperforms practically every other graphics card in terms of price-to-performance; it has fast 8 GB of video RAM and NVIDIA's cutting-edge technology.
The RTX 3060 Ti is the card to beat for perfect 1440p performance at an inexpensive price.
4. AMD Radeon RX 5600 XT Graphics Card
For 1080p resolution, there are a plethora of GPUs from the previous generation. However, for 1080p activities, AMD's Radeon RX 5600 XT is able to give you the best results so far.
This powerful budget card can tackle any task at 1080p, no matter how advanced it is. In addition, for 1440p, it can even tackle entry-level work! The 5600 XT tackles 1080p tasks with smooth, steady performance thanks to near-modern 2020 tech and easy compatibility.
The RX 5600 XT features a base clock speed of 1,620 MHz and 12 GB GDDR6 virtual RAM.
5. NVIDIA GeForce RTX 2080 Ti Graphics Card
The RTX 2080 Ti has 11GB of VRAM and a core clock speed of 1,350 MHz, which can be increased to 1,635 MHz.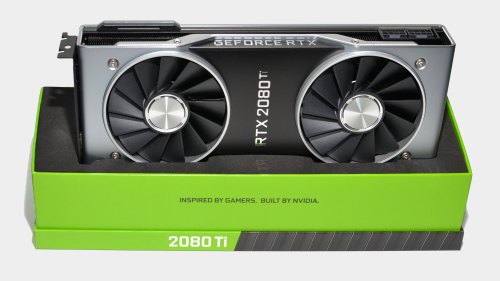 If you want to max out the settings in every game you play or build up a 4K gaming setup, this is the GPU to go with. Excluded High-End Studio Cards, NVIDIA's RTX 2080 Ti is unquestionably the greatest graphics card on the market. The 2080 TI is approximately 25% quicker than the previous generation's top-of-the-line 1080 Ti.
However, if you mostly play in 1080p and have no plans to use ray tracing, this GPU may be a tad overkill.
6. NVIDIA GeForce RTX 2080 Super Graphics Card
The 2080 Super has a core clock speed of 1,650MHz, which can be overclocked to 1,815MHz.
When combined with its 8GB of VRAM, it should give a fluid gaming experience even at 4K resolution. 2080 Super underperform if you compare it with its sibling 2080 Ti, but it costs nearly half of that.
Same as other Graphic cards when it comes to ray tracing, it still falls short in terms of performance, but we never know what the future will bring.
7. AMD Radeon RX 5700 XT Graphics Card
The Radeon RX 5700 XT is regarded as one of AMD's finest Graphics Card. All credit goes to its 8GB of RAM and basic clock speed of 1,605 MHz.
In terms of performance, the RX 5700 XT Graphic Card is comparable to Nvidia's 1080 Ti, although it is less expensive than that. It does not support ray tracing, as do all AMD GPUs, however, it performs remarkably well in 4K considering its budget.
If you are on a tight budget and searching for the best bang for your buck, this is a graphics card to look into. The RX 5600 XT features a base clock speed of 1,730 MHz and 8 GB GDDR6 virtual RAM, with 224-watt power consumption.
8. NVIDIA GeForce RTX 3090 Graphics Card
The RTX 3090 has a massive 24GB of GDDR6x virtual RAM and a 1,700MHz increased core clock speed.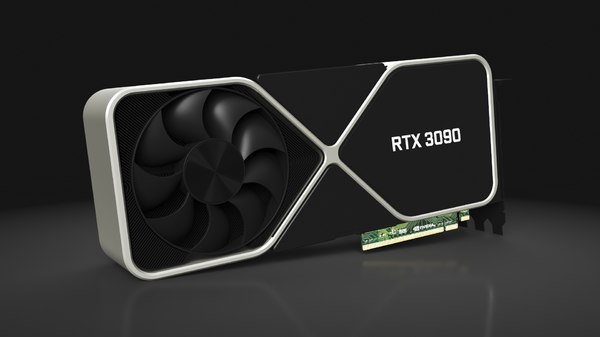 The RTX 3090 is currently the most powerful gaming GPU on the market. The RTX 3090 is 15% faster than the 3080. However, the price makes it slightly more difficult to justify the purchase. However, the 3090 costs nearly twice as much as the 3080. If you have the cash to put it into a system.
It will be difficult to detect the 15% performance difference between it and an RTX 3080 unless you are a skilled creator who can push any GPU to its maximum.
As an independent platform, it takes a lot of effort to create and curate quality content daily. Our content is totally funded by users like you.
Therefore, if you find information on this website useful, we kindly ask for your support in maintaining the longevity of our platform. If each person who benefits from our website contributes, we can secure a brighter future for our website.
Donate on Paypal or Buy us a coffee if you find the information shared in this blog post useful. Mention 'Coffee' in the Subject. So that I can thank you