In a world where smartwatches are becoming indispensable companions for our daily lives, the TOZO S3 emerges as a standout contender. With a sleek design, cutting-edge features, and an enticing price point of $33.99, this smartwatch seamlessly combines style and functionality to offer an unparalleled experience.
HD Color Touch Screen for Intuitive Navigation
The TOZO S3 features a vibrant 1.83-inch HD color touch screen, offering a resolution of 240×284. This ensures that navigating through its features is a breeze, and the visuals are crisp and clear. Interacting with your smartwatch has never been more intuitive.
Seamless Connectivity for Effortless Communication
One of the standout features of the TOZO S3 is its Bluetooth calling capability. Effortlessly pair it with your mobile phone, granting you the freedom to make, answer, and reject calls right from your wrist. Never miss a message update again, as the smart message notification ensures you stay connected, allowing you to keep your focus where it matters most.
Dive into Fitness with Over 100 Sports Modes
For fitness enthusiasts, the TOZO S3 is a dream come true. Boasting an extensive repertoire of over 100 sports modes, it caters to all fitness levels and preferences. Whether you're scaling mountains, embarking on endurance runs, or engaging in exhilarating hikes, this smartwatch has you covered. It's the perfect companion to unleash your full potential and make every workout a memorable adventure.
Comprehensive Health Monitoring for Optimal Well-being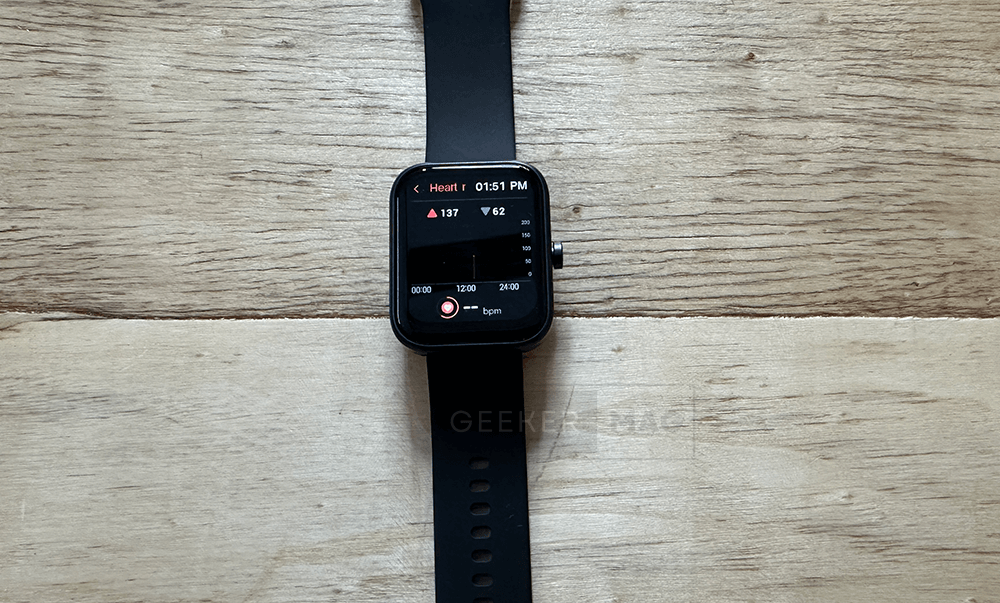 The TOZO S3 doesn't just stop at fitness – it's also a powerful health monitoring tool. With 24-hour heart rate monitoring, blood oxygen saturation tracking, and stress level management, it provides a holistic view of your well-being. This invaluable data empowers you to make informed decisions about your health and wellness, ensuring you're always at your best.
IP68 Dust and Water Resistance – Ready for Anything
Designed for those with an active lifestyle, the TOZO S3 boasts an impressive IP68 dust and water resistance rating. This means it can withstand depths of up to 50 meters, making it an ideal companion for swimming and intense workouts. Embrace a carefree lifestyle, knowing that your smartwatch is up to the challenge.
Professional Fitness Analyses for Precision Tracking
The TOZO S3 goes above and beyond in providing precise tracking of your workouts. It captures a wealth of data, including calories burned and distance covered. This level of detail ensures that every session is optimized for maximum results, making your fitness journey more effective and rewarding.
Advanced Body Sensors for Precise Tracking
The TOZO S3 comes equipped with a range of advanced body sensors, including an acceleration sensor, optical heart rate sensor, and optical blood oxygen sensor. This ensures that the data captured is accurate and reliable, giving you complete confidence in your fitness and health metrics.
Seamless Bluetooth Connectivity and Wide Compatibility
Pairing the TOZO S3 with your smartphone is a breeze, thanks to its seamless Bluetooth connectivity. Compatible with most iOS, Android, and Bluetooth-enabled devices, it opens up a world of possibilities. Simply download and install the "TOZO Health" app, connect your TOZO S3, and embark on your journey towards an intelligent, connected life.
Impressive Battery Life and Efficient Charging
With a 300mAh battery capacity, the TOZO S3 provides an impressive battery life of up to 10 days in auto-monitoring mode. When it's time to recharge, it only takes 2.5 hours to reach full capacity. The magnetic charging feature adds a touch of convenience to the process.
Ready to Experience the TOZO S3 Smartwatch?
If you're ready to elevate your fitness and connectivity game, the TOZO S3 Smartwatch is just a click away. You can purchase this exceptional device directly from the official TOZO website or conveniently through Amazon at a discounted price of $33.99. Don't miss out on the opportunity to own a smartwatch that seamlessly combines style, functionality, and affordability. Click the links below to get yours today:
Official TOZO Website || Amazon
In conclusion, the TOZO S3 Smartwatch is a game-changer in the world of wearable technology. It seamlessly combines communication, fitness tracking, and health monitoring in one stylish package. With its extensive features and affordable price point, it's a must-have for anyone looking to elevate their daily life. Embrace the future of smartwatches with the TOZO S3.
As an independent platform, it takes a lot of effort to create and curate quality content daily. Our content is totally funded by users like you.
Therefore, if you find information on this website useful, we kindly ask for your support in maintaining the longevity of our platform. If each person who benefits from our website contributes, we can secure a brighter future for our website.
Donate on Paypal or Buy us a coffee if you find the information shared in this blog post useful. Mention 'Coffee' in the Subject. So that I can thank you