World of Warcraft is a household name. It is the largest and most popular massively multiplayer online roleplaying game, or MMORPG for short. It has been around for a decade, having evolved out of a trilogy of PC video games of the same name. WoW is a masterpiece of a game, the cultural impact of which would fill a whole library and whose influences can be felt in every sphere of pop culture nowadays, not just games.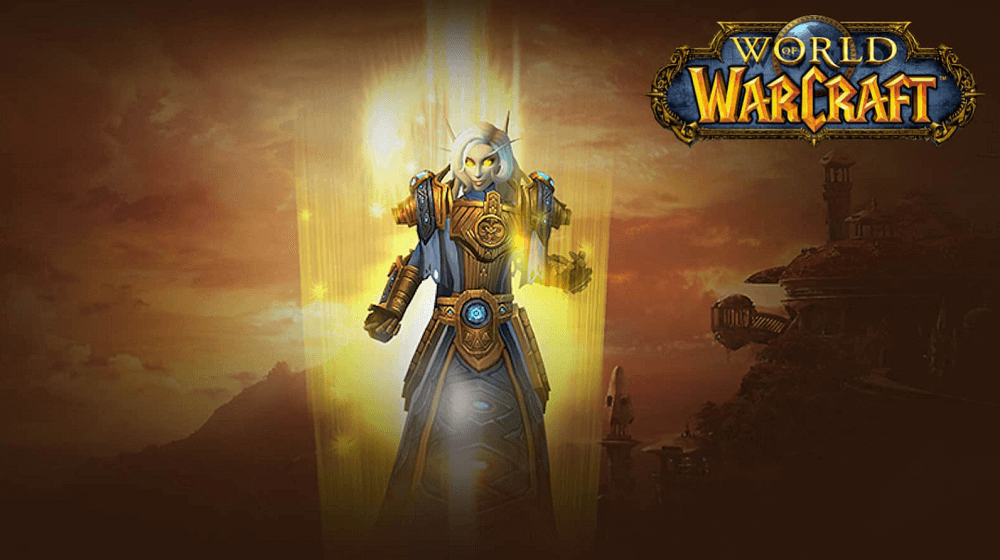 By mid-2021, World of Warcraft had about 26 million active users. You read that right. With such a massive and loyal fanbase, it is no surprise that more and more new players will want to give it a try. That is how games stay relevant – the old guard makes room for the new. There are a lot of systems in place to help the new players along – guides, strategies, veterans helping out. But there is one thing in particular that we will talk about in this article, the most sought-after of WoW services – the character boost.
What Is a WoW Character Boost?
A character boost is simple in concept. It is a paid service whereby a player pays another, or an organization, to play on their behalf to level up the character in question to a previously agreed-upon number. For example, if you have a level 20 shaman while everyone else is running around at level 70, you might not find it much fun. So, it might be worthwhile to simply get a boost and have your shaman boosted up to 70.
That's all there is to it. It's a simple enough concept, but it doesn't sit well with a lot of people. Why would people do this? Why would people want to go against the integrity of a game and resort to tactics like these? Well, that is what this article is about! We will examine the many reasons why players get character boosts in the following section.
Why Do Players Resort to Character Boosts?
As with everything under the sun, the answer to this question is complicated. There are many reasons why a WoW player would want to resort to a character-boosting service, and we will now discuss some of them.
Freedom from Stress
Without a doubt, the biggest reason behind players signing up for boosting services is to escape the stress of grinding. Leveling up a character is an enormous hassle, requiring hours' or even days' worth of questing, grinding, farming, raiding, and performing many other activities. This eats into time that the players could be spending on other activities like spending time with family and friends, going out for a walk, doing chores around the house, or studying.
People don't have the time to be spending hours upon hours on a video game at the expense of real-life responsibilities. Therefore, it is an attractive prospect to hand over this responsibility to someone else and free up time.
Straight Shot to Fun
Grinding is decidedly not fun. It is a necessity, but it is not fun. Nobody makes an account and pays the subscription with the goal of logging on to just farm XP. No, players want to fight bosses, cast spells, ride mounts, and have fun. They want to feel as epic as their characters, and grinding for levels makes them feel the exact opposite of that.
Things get better when the character reaches a high enough level. With more skills, powers, and talents to make use of, the game's depth really comes into play. With a high-level character, players now have the freedom to do what they want. That's when fun happens. That's when you can simply log in, do what you want, and then go about your day.
Learning the Ropes
As a noob, it can be hard to get to a point where you know the game well enough to get on a professional level. Most of the boosting services provide ways for the player to be present while a professional plays their character. At the very least, they can speak to the professional in charge of their boosting. By doing this, by watching a pro play and learning from their tactics, any player can get better at what they do.
Conclusion
The competitive realm of WoW playing is chaotic but also rewarding. Put in the time or don't; the game will accept you anyway. There is no right or wrong way to play it because if you had fun, you won at the end of the day. Character boosts are one of the many vehicles you can use to get there, so long as you have a smile on your face when you log off. That's what matters most.
As an independent platform, it takes a lot of effort to create and curate quality content daily. Our content is totally funded by users like you.
Therefore, if you find information on this website useful, we kindly ask for your support in maintaining the longevity of our platform. If each person who benefits from our website contributes, we can secure a brighter future for our website.
Donate on Paypal or Buy us a coffee if you find the information shared in this blog post useful. Mention 'Coffee' in the Subject. So that I can thank you