Nowadays, as there are plenty of software options for SEO optimization and digital marketing, you need to choose carefully as it affects the results in many ways. If you want to make your SEO optimization process really effective, you have to look at the best software options. Otherwise, you will be disappointed with both the work and the result.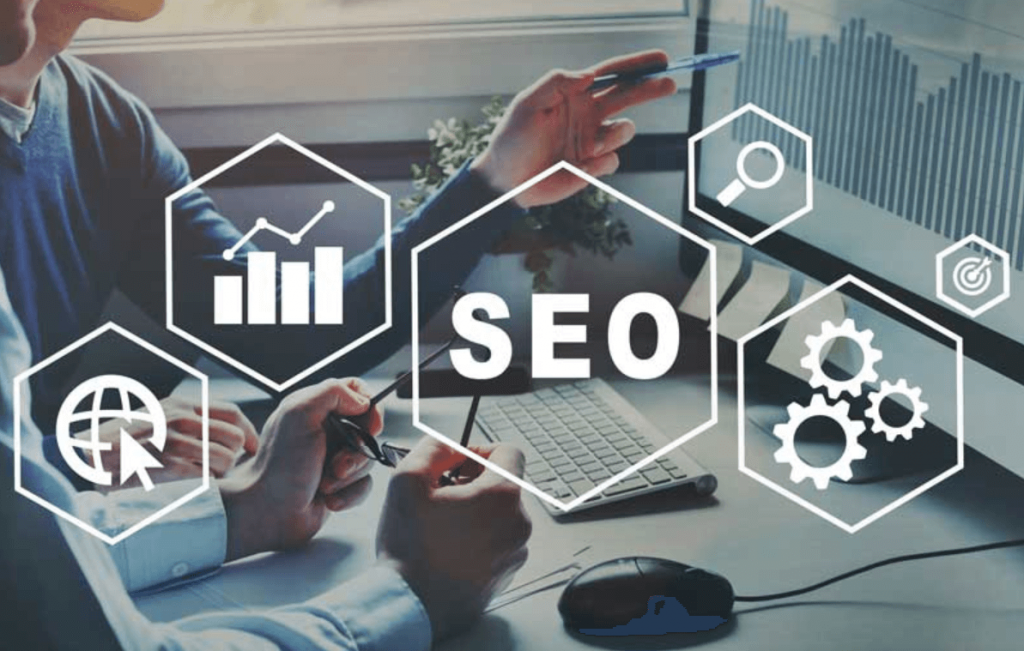 In this article, we'll look at the factors that make software truly worth choosing, and what is and what the guaranteed way to find the best software for SEO of 2022 is to make sure you have powerful digital assistance.
Why Do You Need the Best Software for SEO & Digital Marketing?
Nowadays, companies are spending huge amounts of money on marketing tools. At the same time, only high-quality software can help you achieve ROI, which means, you cannot compromise in this aspect. Whether you are looking for a platform for backlinks creating, or an SEO keyword tool, a solution should offer you relevant functionality and effective work. This makes software selection even more of a challenge and puts even bigger results at stake.
Besides that, search engine ranking competition is gradually getting even higher, which means you need really good software to achieve high results. When competition is tough, the software has to be helpful.
Even with a very strong marketing strategy, you need the best marketing tools. Your actions themselves will be ineffective if your tools do not work effectively and do not achieve your marketing goals.
How to Choose Software Properly?
As there are plenty of SEO programs for your marketing and promotion goals, your choice needs to be thoughtful, so you do not end up with inefficient results. Some of the other details you need to think of when you are choosing software are your individual goals and the peculiarities of the marketing strategy you adopt. Then, you can look at the software options to decide if they have the functionality that can cover your individual SEO requirements.
In order to get the most out of your choice of software for SEO and digital marketing, you need to have clear standards for software choice. We picked some points you need to base your decision on so the software helps your marketing goals and is as efficient as possible.
Data Accuracy
You can know the accuracy of the data that a particular software collects from the reviews. Check out parts like the keyword ranking tracker and see if there are rankings for mobile and desktop results.
Quality Reporting
Reporting is an important component you should rely upon when working with the SEO platform. Some of the aspects you need to think about are automation, customization, and accuracy of reports. If you are looking for quality SEO reporting apps.
Features
Since the main aim of implementing marketing SEO tools, free or paid, is to achieve a high search engine rank, different solutions have different features for various SEO elements, such as:
link building;
analytics and reporting;
rank tracking;
content optimization;
And so on. You can find solutions that will have sufficiently advanced functionality and help several goals at once. Links Management, a US company for link building, argues that there is often a need for non-trivial tools as the environment is now very competitive.
User Interface
The user interface of your web SEO software solution should be really simple and convenient, even for beginners. In order to find the most comfortable interface, you may need analysis and comparison of different SEO platforms. Otherwise, you can drown in the number of tasks, and an inconvenient interface will only reduce the effectiveness of your efforts. The bonus is if the software has in-system guidance for its users.
Cost
Affording multiple SEO tools can be expensive. In conditions where only high-quality software can provide a worthwhile result, care must be taken that this is not an unjustified decision in terms of price.
Conclusion
Software plays a crucial role in marketing, so the choice should be thoughtful. If you want your results in a competitive environment to allow you to be on top, carefully consider the software options available on the market and evaluate your needs and other important details. Then, make the best choice out of the existing options.
Software is a powerful assistant in your marketing needs, so make sure you pay attention to what you need from it. Do not compromise and choose options that are not the best only to feel disappointed with the functionality. This way, your marketing goals will be achieved, and you will not regret choosing these solutions as the process will be quick and convenient.
Provide your marketing and SEO efforts with the best software assistance. If you want your results in a competitive environment to allow you to be on top, and the efforts invested in SEO to contribute to general success, use the points described above.
As an independent platform, it takes a lot of effort to create and curate quality content daily. Our content is totally funded by users like you.
Therefore, if you find information on this website useful, we kindly ask for your support in maintaining the longevity of our platform. If each person who benefits from our website contributes, we can secure a brighter future for our website.
Donate on Paypal or Buy us a coffee if you find the information shared in this blog post useful. Mention 'Coffee' in the Subject. So that I can thank you