Are you in the market for finding an appropriate accessory to use with your RCA leads? Look no further; we are here to help you wade through all of the options.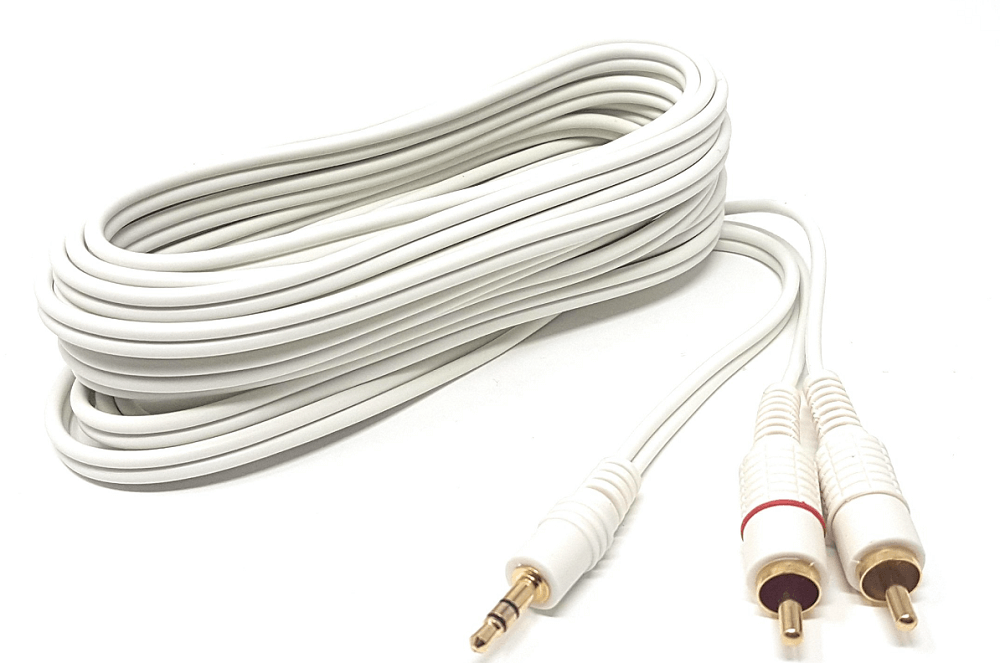 Whether you're a professional audio technician or simply looking for the perfect setup for your home theatre, having quality components is essential.
It is also very important to know more about these components so that you can make sure your equipment works properly!
This blog post will provide an overview of the different types of accessories available for RCA leads to help ensure their effective use for various applications.
What are RCA Leads and what purposes do they serve
RCA leads are essential components of any electronic system. These high-quality leads offer superior noise reduction and shielding properties, allowing for accurate signal transmission and reduced interference.
RCA leads are widely used in home theater systems, audio production environments, and other audio and video applications. Their versatility and durability make them a popular choice among consumers and professionals alike.
Whether you're enjoying your favorite tunes on your home stereo or producing a hit song in the recording studio, RCA leads play a crucial role in delivering the highest possible audio quality and performance.
With the right RCA leads you can enhance your audio experience and take your sound to the next level.
Overview of available RCA Lead accessories
Types of cables available
One type of RCA cable available is the coaxial cable, which is ideal for transmission over long distances.
Another option is the twisted pair cable, which provides superior noise reduction and is perfect for use in environments with high levels of interference.
For high-fidelity audio applications, the shielded audio cable is a great choice, as it utilizes high-quality insulation to minimize signal loss and distortion.
Connectors and adapters
Whether you need an RCA-to-3.5mm adapter to connect your device to a sound system, or an RCA-to-coaxial connector to hook up your cable box, there's a solution for your needs.
You can also find RCA splitters to connect multiple devices to one input, or RCA-to-HDMI adapters to enjoy your audio and video on a high-definition screen.
These accessories are easy to use and affordable, making them an excellent investment for audio and video enthusiasts.
Other types of accessories available
When it comes to RCA leads accessories, the options seem endless. From cables to splitters to adaptors, there are many ways to enhance your audio and video systems.
But what about other types of accessories? Have you considered a remote control extender to expand your control of your devices? Or what about a signal amplifier to boost the quality of your sound and picture?
With so many accessories available, it's worth taking the time to explore all the possibilities and find the perfect additions to elevate your home entertainment setup.
How to choose the right accessories for your needs
In order to get the most out of your RCA leads, you'll need the right accessories. There are plenty of options available, from plugs and adapters to extenders and splitters, each designed to help you achieve a specific audio-related task.
The key is to choose the right accessories for your specific needs. Whether you're trying to connect multiple devices, extend the range of your audio equipment, or simply improve the clarity and quality of your sound, there's an RCA lead accessory out there that can help.
By taking the time to choose the right accessories for your setup, you can enjoy the flawless audio performance and get the most out of your equipment.
Tips for assembling the necessary components
Assembling the necessary components can feel overwhelming, but there are a few key things to keep in mind.
First, consider the specific needs of your setup. Are you connecting multiple devices or just looking to improve audio quality?
Second, make sure to invest in high-quality cables and accessories. A small upfront investment can make a world of difference in the longevity and performance of your setup.
Finally, don't forget to consider cable management solutions to keep your space neat and organized.
By taking these steps, you can craft a customized and optimized setup that will enhance your audio-visual experience for years to come.
Common mistakes to avoid when using RCA leads
While RCA leads are widely available and relatively simple to use, there are still some common mistakes that people often make when using them.
For instance, not properly matching the connectors to the input/output of each device can result in poor audio quality or no signal at all.
Additionally, using cheap or low-quality RCA leads can significantly impact the overall audio and video quality.
Therefore, it's essential to know what mistakes to avoid when using RCA leads and invest in high-quality accessories to get the best performance from your audiovisual equipment.
Benefits of investing in quality accessories
One of the significant benefits of investing in high-quality accessories is the long-term savings you'll realize. When you use substandard accessories, they wear out quickly, and you'll have to invest in replacements frequently.
But with quality RCA leads and accessories, you'll get years of unrelenting performance, minimize signal interference and clock, and enjoy your entertainment devices to the maximum.
As an independent platform, it takes a lot of effort to create and curate quality content daily. Our content is totally funded by users like you.
Therefore, if you find information on this website useful, we kindly ask for your support in maintaining the longevity of our platform. If each person who benefits from our website contributes, we can secure a brighter future for our website.
Donate on Paypal or Buy us a coffee if you find the information shared in this blog post useful. Mention 'Coffee' in the Subject. So that I can thank you