In our modern age, technology's influence on education is undeniable. With every update and new software release, our learning experience becomes more enriched and accessible. The evolving technological landscape has transformed traditional classrooms into hubs of digital interaction, pushing the boundaries of what's possible in education. And speaking of pushing boundaries, Microsoft's latest operating system, Windows 11, has certainly taken a leap in that direction.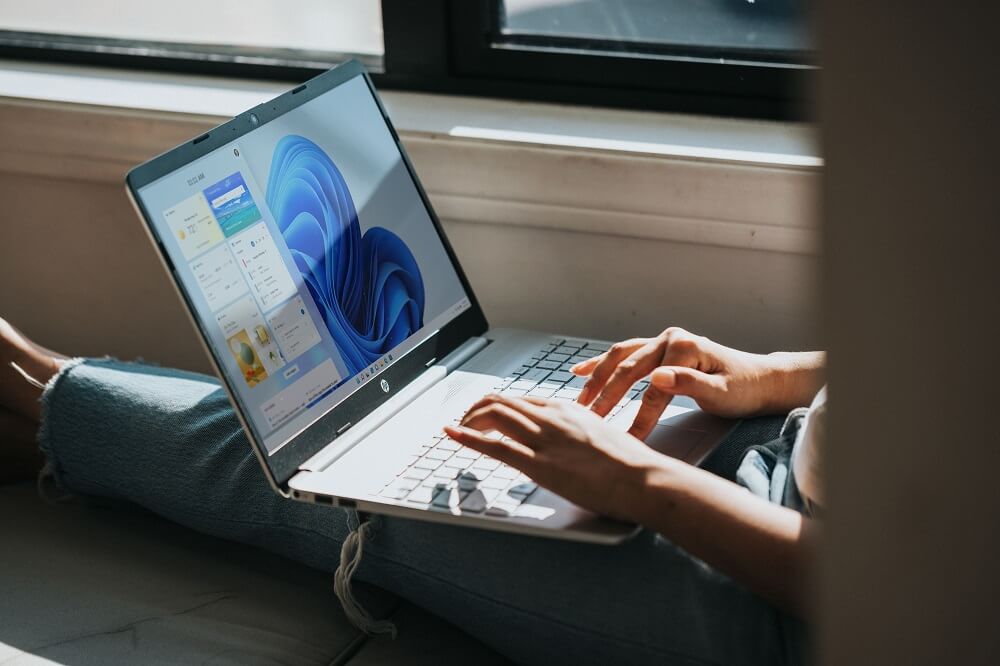 Now, while most of us might look at an OS update as a mere aesthetic or functional change, there's more beneath the surface, especially for students. With its streamlined features and revamped applications, Windows 11 offers an array of education software that's both intellectually stimulating and user-friendly.
A platform like Studyfy, known for aiding students in their academic pursuits, complements this tech advancement, making studying and academic assistance more seamless than ever. Let's find out more about what tech-savvy learning actually is.
User-Centric Design for Enhanced Learning
Gone are the days when software was clunky and difficult to navigate. Windows 11 prioritizes the user, ensuring each feature and function is intuitive and streamlined.
The new design philosophy is less about flashy graphics and more about creating an environment conducive to learning. With well-organized menus, clear icons, and a focus on easy accessibility, students can spend less time figuring out the system and more time immersed in their studies. It's as if Windows 11 was crafted keeping in mind the busy student who wants information and resources at their fingertips without any fuss.
Furthermore, the adaptive interface, which adjusts based on the task or application in use, ensures optimal display and organization, facilitating smoother transitions between tasks and reducing the cognitive load on students.
Tailored Educational Apps & Tools
The App Store on Windows 11 is a treasure trove of educational gems. Ranging from basic note-taking apps to complex simulation software, there's something for every student, regardless of their academic level or field of study.
Tools such as OneNote provide an organized space for lecture notes, research, and brainstorming, all while integrating seamlessly with other Office apps. Meanwhile, specialized apps tailored for subjects like mathematics, science, and the humanities offer interactive platforms to explore concepts in-depth.
The integration capabilities are truly noteworthy. Students can effortlessly pull data from one app, analyze it in another, and then present it in a third, fostering a holistic and interconnected learning approach.
Collaborative Learning & Cloud Integration
One of the standout features of Windows 11 is its emphasis on collaborative learning. In a world where remote education and group projects are increasingly common, the OS offers tools that make teamwork not just possible but efficient and engaging.
With Teams integrated directly into the system, students can quickly jump into group discussions, share resources, or work together on assignments in real time. Cloud integration, particularly with OneDrive, ensures that all your academic materials are accessible, up-to-date, and backed up, no matter where you are.
Furthermore, the ease of sharing, real-time editing, and multi-user accessibility means students can collaborate on projects without the traditional barriers posed by distance or different time zones.
Enhanced Security for Peace of Mind
In today's digital age, security is paramount, especially when dealing with academic projects, personal information, and sensitive data. Windows 11 has taken strides in this department, ensuring that students can operate in a safe and secure digital environment.
The OS boasts advanced security features, from hardware-based isolation to cloud-powered intelligence, safeguarding against potential threats. With biometric logins and secure boot processes, students can rest easy knowing their data and academic work remain protected.
Moreover, these security features are designed to function quietly in the background, meaning students can enjoy an uninterrupted, smooth, and worry-free learning experience.
Interactivity and Immersive Experiences
Diving deeper into the capabilities of Windows 11, its potential to offer immersive educational experiences is truly groundbreaking. Ever heard of virtual field trips? Windows 11 supports applications that can transport students from their desks to historical landmarks, distant galaxies, or deep underwater expeditions.
By leveraging advanced graphics and compatibility with augmented reality (AR) and virtual reality (VR) tools, this OS opens up avenues of experiential learning that were once limited to sci-fi fantasies.
Moreover, the platform has a knack for transforming passive learners into active participants. Interactive quizzes, mind-mapping tools, and simulation software make the learning process not just about consumption but creation and interaction. Instead of merely reading about a physics concept, for instance, students can simulate experiments, tweak variables, and observe outcomes in real time.
Personalized Learning Pathways
Every student's learning journey is unique, and Windows 11 recognizes this diversity. The OS supports a myriad of adaptive learning applications that adjust content based on individual student needs.
These apps track progress, identify areas of struggle, and then tailor content to address those specific gaps. By offering resources at just the right challenge level, they ensure that students remain engaged without feeling overwhelmed. The beauty here is that learning becomes a self-paced journey, allowing students to truly master concepts at their own rhythm.
Additionally, features like the Focus Sessions in the Clock app help students manage their time more effectively, incorporating breaks and periods of concentrated study to maximize productivity. It's a gentle nudge reminding students that while academic achievements are vital, so is well-being.
Integration with External Platforms
While Windows 11 offers a treasure trove of its own applications, its true prowess lies in its ability to integrate seamlessly with external platforms. Studyfy, as previously mentioned, is just one example of how students can pull in resources from other trusted platforms to enhance their learning experience.
Online courses from platforms like Coursera or edX can be easily accessed and integrated into the student's daily routine. This vast reservoir of resources ensures that students aren't restricted to their prescribed textbooks. Instead, they can delve into a global repository of knowledge, accessing lectures from international professors, industry experts, and thought leaders.
Final Thoughts
The realm of education is ever-evolving, and with tools like Windows 11 at our disposal, the possibilities for growth, collaboration, and innovation are boundless.
This OS, with its user-centric design, plethora of educational apps, and enhanced security features, promises a tech-savvy learning experience that is both intellectually enriching and effortlessly user-friendly.
For students navigating this digital age, platforms like Studyfy and advancements like Windows 11 are more than just tools – they're companions in their academic journey. As we continue to explore the convergence of technology and education, it's exciting to think about what the future might hold. After all, with such tech at our fingertips, the sky's the limit!
As an independent platform, it takes a lot of effort to create and curate quality content daily. Our content is totally funded by users like you.
Therefore, if you find information on this website useful, we kindly ask for your support in maintaining the longevity of our platform. If each person who benefits from our website contributes, we can secure a brighter future for our website.
Donate on Paypal or Buy us a coffee if you find the information shared in this blog post useful. Mention 'Coffee' in the Subject. So that I can thank you