With the advent of e-commerce and online shopping in today's fast-paced world, flexible installments paid over a certain period are an idea appealing to internet users globally.
Klarna is one such app that enables online shoppers to buy something without paying the full price of it at the time of purchase. Although it's a great app for users who want to do payments for online storefronts and direct payments.
Nevertheless, one should also be aware of alternatives for Klarna to make sure they are availing of the best offers and deals on their preferred products.
Best Apps like Klarna
There are lots of online services or apps like Klarna available on the internet. We decided to gather some of the best ones in this blog post so that it becomes easier for you to pick the Klarna alternative that fits your requirements.
You may have noticed Affirm while purchasing from famous stores like Walmart, Wayfair, and Casper. The company has upgraded its operations and services by collaborating with a multitude of offline and online retailers. The fact that no minimum credit score exists to qualify its services is a big card played by Affirm.
However, a lean credit check is required to get approval. According to Affirm, their average customer loans $750 loan and pays it off fully at 18% APR within nine months. That is quite a reasonably significant number for an online loan provider, and that is what makes Affirm a great alternative to Klarna for bigger purchases.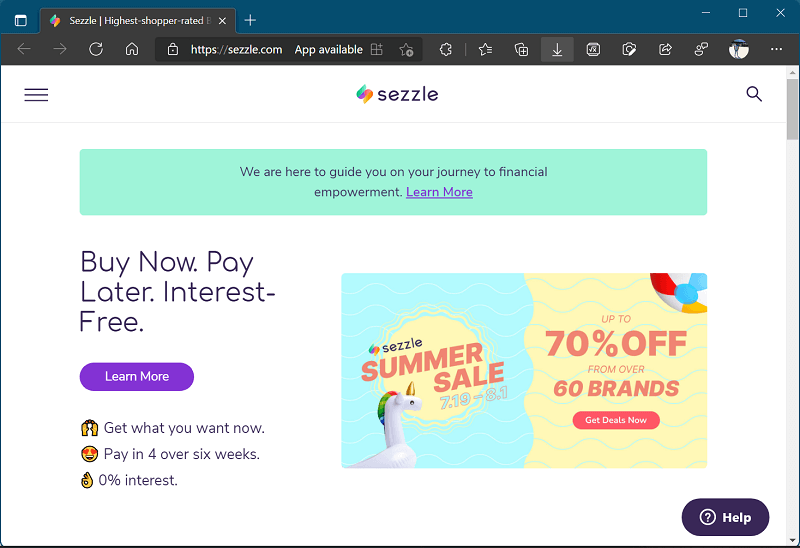 Sezzle has managed to gain popularity over the last few years. Their growing fame is evident in their swift approval procedure, which involves verifying users with soft credit checks. As soon as you turn into a verified account, you will receive an approval decision, after which you can begin shopping immediately.
It should be noted that even if you fail the credit check, this will not influence your credit score. Sezzle makes you pay the beginning installment at checkout and the remaining three every two weeks.
Afterpay has a lot of similarities with Klarna. It allows you to go online shopping and pay for your purchases through four equal installments. Allowing you to pay them over two weeks, Afterpay provides you with adequate time to manage your finances and pay on time.
The fact that Afterpay has collaborated with 12000 vendors is enough to lure you into using this app. The sheer volume of products for you to purchase is itself a huge perk. However, users need to be approved or rejected during every purchase they make. Paying off within time is one way to make sure you are approved always.
Laybuy is yet another app similar to Klarna that has proven to be a reliable alternative. Both in-store and online retailers are available, with most of the company's partners originating from the fashion industry.
While making a purchase, the full cost is split into six installments spread over five weeks, with 1/6 of the starting installment paid at checkout. However, Laybuy emphasizes almost exclusively New Zealand and only accepts cards from New Zealand banks.
Quadpay proves to be an excellent alternative to Klarna. It lets you split the cost price into four equal payments, with soft credit checks being used to verify each time you use the app to make a purchase, and the swift approval allows you to shop without a worry.
However, unlike most of the apps on this list, Quadpay can affect your credit approval rating if you fail to pay on time. While this can be viewed as a good thing that teaches you the lesson of paying credit and being wary of interest and other fees, this is a rigid hindrance to your shopping experience.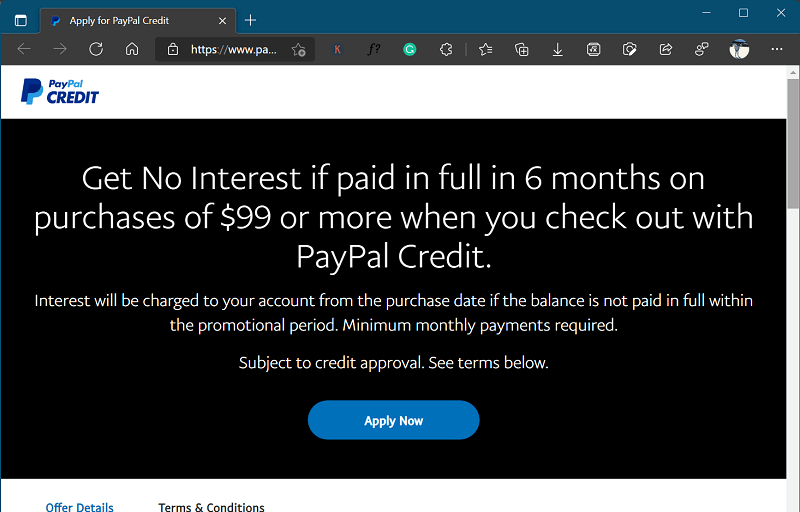 PayPal precedes its reputation as something used widely to send or receive payments. PayPal Credit is a new service that provides you with a revolving credit card that allows you to use a reusable credit line connected with your PayPal account. You can avail of your credit line to make online purchases and pay them off through installments.
If you are a frequent PayPal user, then this is the perfect alternative for you. However, the high-interest rates might prove to be an inconvenience. Nevertheless, you will not be charged any interest for purchases worth $99 or higher if you pay off the full cost within 6 months.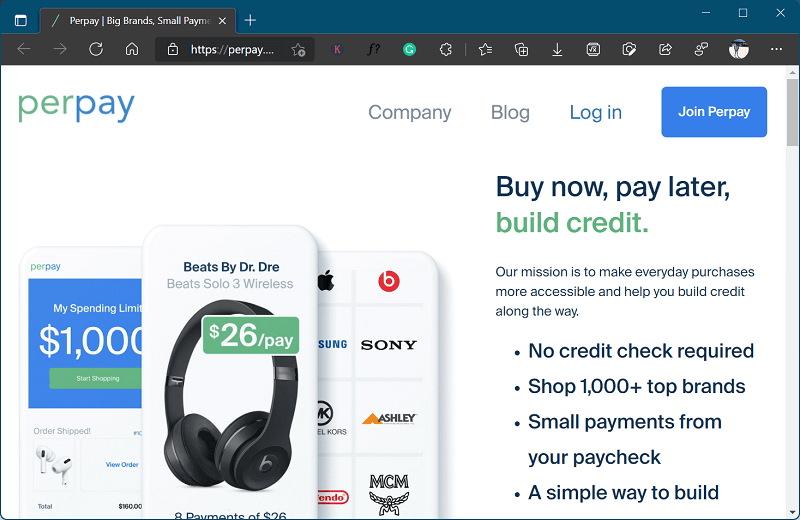 Perpay is convenient itself dressed as a payment gateway. Once you sign up, you will be subjected to a few questions to allot your Spending Limit, usually ranging from $500 to $2,500. Afterward, you can start browsing their marketplace that comprises thousands of famous brands.
You are required to make an immediate payroll deposit for your purchase, and the installments will be automatically reduced from your further paychecks, setting you worry-free about missing payments. The more you use Perpay, the more your Spending Limit expands.
Providing ease and simplicity to shoppers and businesses alike, Future Pay offers innovative solutions letting companies not only manage payments but expand as well. Future Pay boasts of great functionality and security, paying businesses the full costs of the products bought while extracting the amount from the user through convenient installments.
Designed intuitively with simple checkout processes, shoppers can shop from any business and location, even make purchases without paying anything at the time of purchase.
Four aims at conversions, sales, and loyalty for retailers by letting buyers split their purchase cost into four equal installments free of interest. Letting no credit score impact your shopping experience.
Four is a serious competitor to an app like Klarna. The signup procedure is practically instantaneous, and the checkout procedure is optimized to avoid hassling credit checks and form fill-outs.
Apart from apps, there are various sites like Klarna that you can also use. So we decided to cover them for your convenience. Let's start with the first one:
Splitit revamps the buy now pay later experience with even more convenient because users do not require to meet a line of credit with the company. You can use your already existing Visa or Mastercard credit or debit card to engage in shopping and pay later with installments.
While purchasing from one of their partner vendors, you can use Splitit as a payment method and the number of installments with which you are willing to repay the total cost of your checkout. These installments are automatically deducted from your card every month. However, debit cards are only allowed to make a maximum purchase of $400.
ViaBill is available allows itself as a payment method in over 5,500 sites. Although the user is required to provide some sensitive details such as your email address, credit or debit card number, and phone number to get approval at the checkout, it is worth noting that the approval is completed in real-time.
Once approved, you can pay off the cost of your purchase with four monthly equal installments, with the first one being paid off at the purchase checkout. ViaBill shares a lot with Klarna, but it doesn't need any credit checks. Moreover, interest is not a worrying factor at all.
GoCardless boasts of more than 55,000 vendors partnering with the company. They aim at constructing payment gateways that make the platform available for online shops of small and major businesses alike, with a multitude of benefits provided to both.
GoCardless claims to process over $15 billion worth of purchases every year. It engages automatic installment payments on due dates, has a simple payment procedure layout, transparency in each step, hassle-free checkouts, and bill security in case of any errors during the payment processes.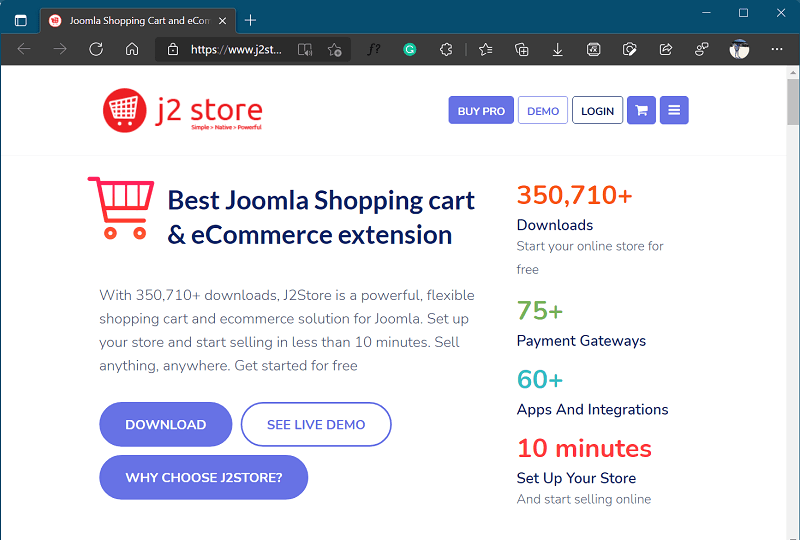 J2store is one of Asia's leading buys now pay later services, allowing highly flexible payment procedures according to the user's preferences. Partnering with more than 70 payment gateways and numerous shipping plugins, J2store is a prime payment method in the market for building a business and expanding to reach a wider user base.
A few of the built-in features include coupons and discount codes, vouchers, SEO optimization for companies, user group pricing, multi-currency and language support, mobile user support, one-page user checkouts, and free shipping services.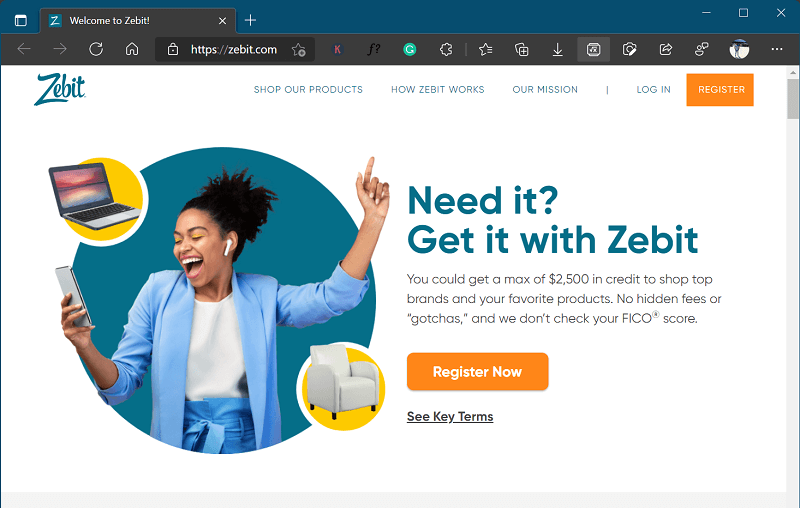 With already more than 3 million users worldwide, Zebit might just lure you in to be their next loyal customer. The exceptional factor that makes Zebit so popular is that it lets you loan out up to $2,500 interest-free credit.
That itself is a massive number which should prove to be adequate or more than enough for your shopping needs. All this requires: you must be over 18 years old, and must be currently employed or retired with benefits. Zebit's promise of zero charge interest and membership fees is really solid.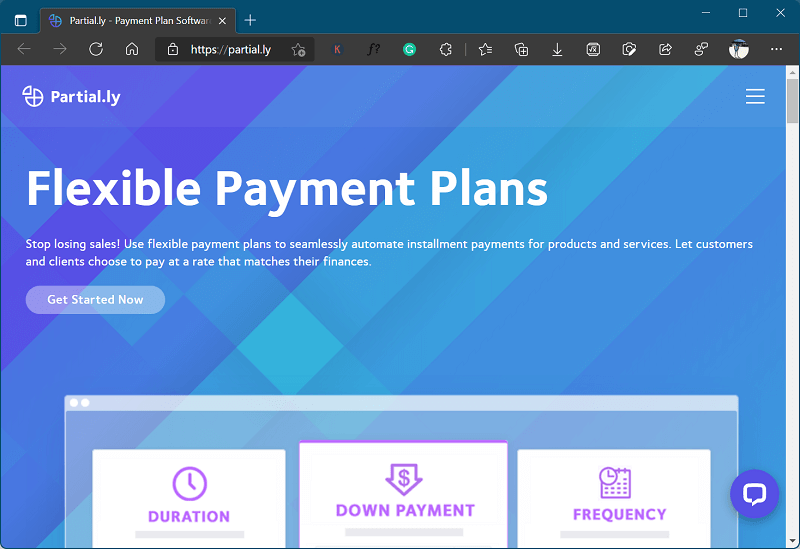 With free signup and no monthly fees, Partial.ly connects with popular eCommerce platforms, while helping businesses refine invoicing and boost cash flow. Available in 25 countries and providing support for more than 135 global currencies.
Partial.ly is growing consistently, providing buyers with substantial payments spread out affordably with less financially burdening installments. Convenient merchant portals, custom payment plans, and automated payments are some other features that make Partial.ly a good alternative for Klarna.
Most of the apps discussed below require a credit check for approval. Although there are various apps available over the web to perform this. In case, you don't know the one, then try Credit Sesame to check free credit score online.
So these are some of the best sites or apps like Klarna (Alternatives). If you know any good app similar to Klarna that we missed covering, then feel free to share with us via comment.
As an independent platform, it takes a lot of effort to create and curate quality content daily. Our content is totally funded by users like you.
Therefore, if you find information on this website useful, we kindly ask for your support in maintaining the longevity of our platform. If each person who benefits from our website contributes, we can secure a brighter future for our website.
Donate on Paypal or Buy us a coffee if you find the information shared in this blog post useful. Mention 'Coffee' in the Subject. So that I can thank you