Modern-day computer labs in schools and colleges are equipped with PCs that can easily run games. There are many unblocked game websites that you can run on your school or a public PC and play games. But there's one issue, and we guess you know what that is. Public and school PCs restrict access to these game websites.
Schools and colleges generally do this so that students only focus on their experiments and lab tasks while in the lab and not play games. But that does not mean there are no free websites to play games on public or school computers. In this article, we will be listing some of the best-unblocked game websites to play in public or school.
Best Unblocked Games Websites for School 2023
Game websites are often blocked on public and school computers. But as you know, the internet is vast, and all the websites cannot be blocked, so there are a few unblocked game websites for school that you can use on a browser without any restriction.
So without further delay, why don't you start reading about games websites that are not blocked: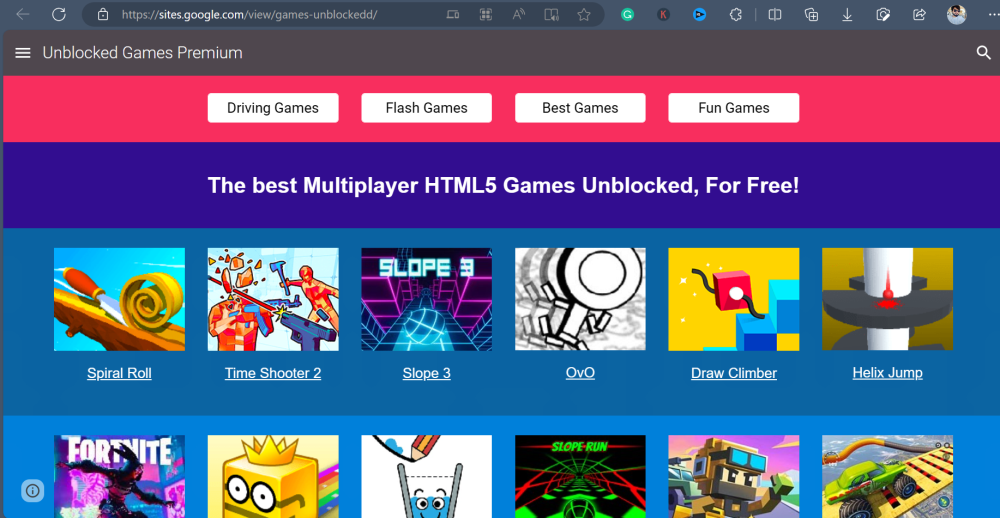 Unblocked Games Premium is a new unblocked games website where you can play unblocked games for free without any restrictions. The website offers thousands of games that you can play in Flash modes, HTML5, and full screen. All the games listed on this website are safe to play.
Apart from this, the website offers easy to adapt user interface, and a short introduction of games accompanied by a quick video guide that assists you about how to play the game.
Smash Kart, Ovo, Classroom 6x, Eggy Car are among the games that users prefer to play on Unblocked Games Premium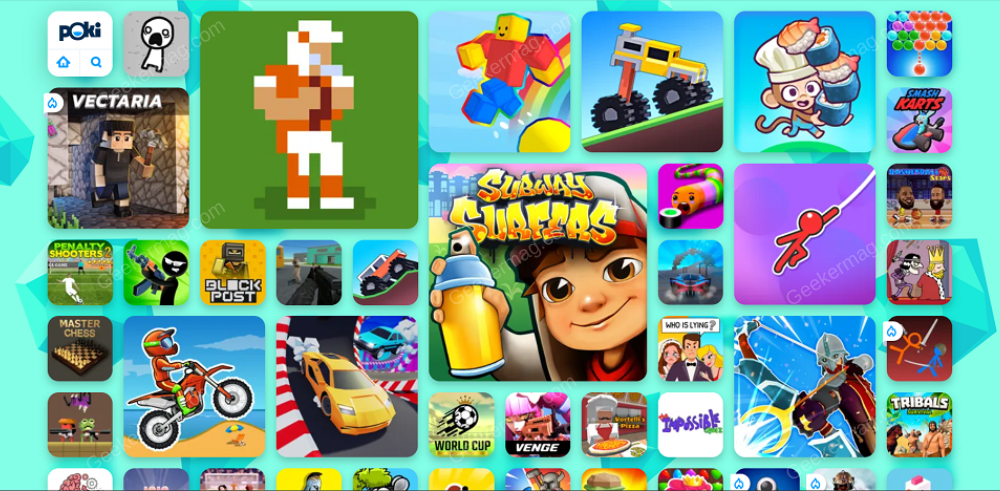 Starting our list with Poki, it is one of the best game websites you can visit on your school PC's browser. This site has multiple games like Subway Surfers, Hill Climb Racing, Temple Run, and more. You can find games by categories like card games, bike games, war games, etc.
Not only this, but you can also find IO games on this site. This site also has two-player games to play with your friends. Poki is one of the best sites, with a vast collection of games in all categories. That said, there are over 1000 games on this site that you enjoy playing alone or with friends.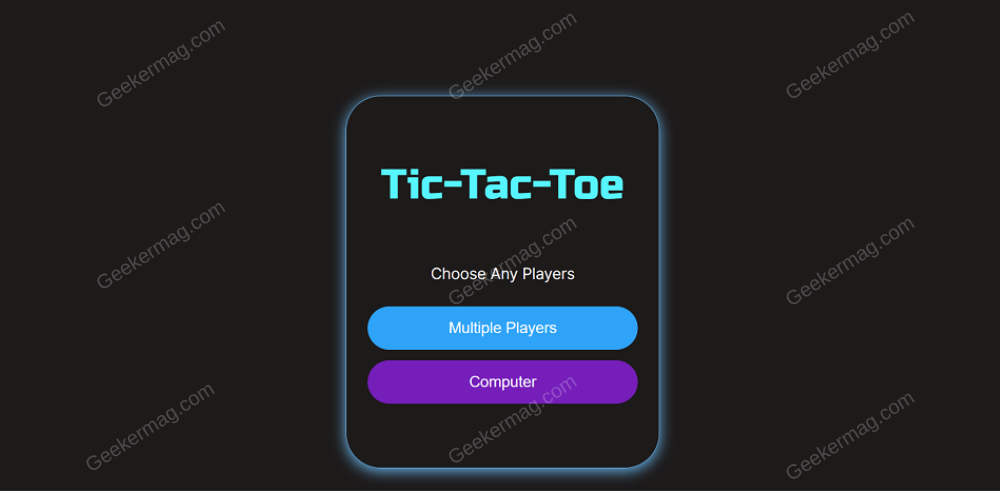 As a school student, everyone has played Tic-Tac-Toe at the back of their notebooks whenever bored in the middle of the class. You can visit the Tic-Tac-Toe game website and play this game on your school lab's computer. Fortunately, this site isn't blocked on school and public computers, so you can access it without restrictions.
When you visit the Tic-Tac-Toe game site, you will have two game mode options, i.e., Multiple Players and Computer. If you are alone, you can play with the computer, and if you are with your friends, you can play with them through the Multiple Players game mode.
Slither.io is one of the most popular IO games websites you can access on the browser. The game can be played in multiplayer mode against the other players. You must enter the nickname and set a skin for your snake to begin playing the game.
The game is about eating the food and making your snake grow longer. But beware, other snakes will be on your way to smash and kill you. Just don't touch the body of any other snake, or else you will die. Grow big, loop around other players to make them touch your body, and kill them. Take care of one thing: that you don't die and reach the top of the leaderboard.
Run 3 is a simple game that you can play on the browser. The game is an endless running game, so you must keep running and avoid all the obstacles. Try not to fall through any holes, or you will die. You can jump when you see a hole or move left or right to avoid them. But note that the path will also turn as you move left or right.
You will be able to unlock new skills and abilities as you go ahead and pass more and more levels. Currently, there are two game modes, i.e., explore and infinite. If you want to know the map, you can choose the explore mode, and if you want to collect power cells, you can choose the infinite mode.
There was a time when Flappy Bird became one of the most popular games of all time. Its popularity rose to the extent that its developer had to put it down because it was too addictive for users. Though you cannot install the original Flappy Bird, you can visit this website to play it online on the browser.
This is another IO game that you can play on your browser. The best part is that the game is not blocked on the school's computer. The game is easy to play; you have to click to move the bird up, and when you don't click, the bird will start falling down. Ensure the bird does not fall or touch any obstacle, or it's game over.
Like Run 3, Slope 3 is also an endless running game where you must roll down the slope while avoiding obstacles. You must control the ball and ensure it does not touch any obstacle, or the game ends.
Do note that the speed of the ball will keep on increasing as you progress through the game. Your goal is to keep your ball moving and avoid as many obstacles as possible to be on the top of the leaderboard.
Super Mario Bros brings back the retro feel of the cartridge games that were popular before the computer games. Fortunately, the Super Mario Bros is not blocked by the school and on public computers.
You can visit the site and start playing the OG Mario game on your school's PC. This game brings the exact elements and feels of the original Mario game with the same storyline. So what are you waiting for? Go through the world of Mario and save your princess.
What if I tell you that you can play Minecraft on the browser of your school's PC? Minecraft Classic is a popular website game not restricted to public PCs. This is a multiplayer game, so you can play it with nine other friends of yours.
Like the original Minecraft, you will be in a similar world where you must build things. But note that the gameplay might not be the same because it is just a web version you can play on a browser.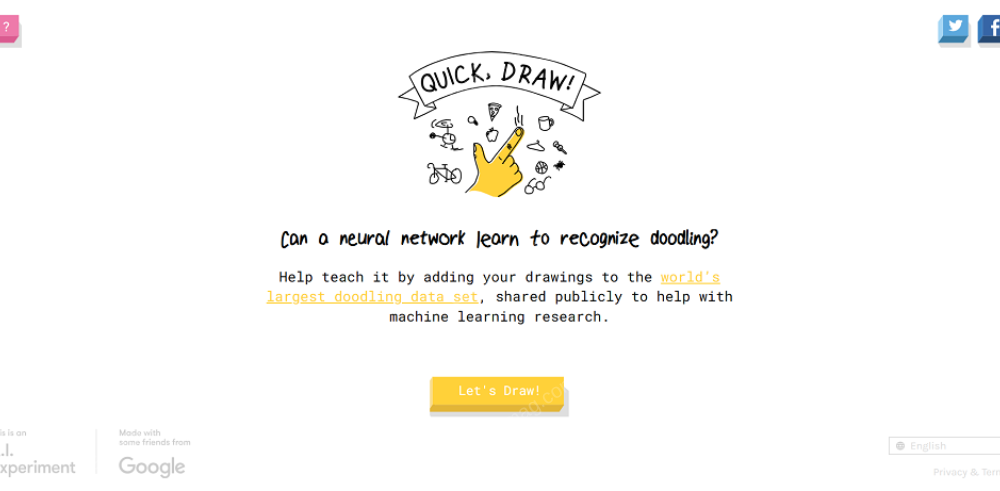 This is one of the hidden games by Google, which the company uses for research in the machine learning field. In this game, you will be asked to draw something, and the neural net will guess the image.
You will be presented with different topics, and you will have to draw them. Every time there will be new options. The game is simple; you only have to draw the item with a mouse. It should not be exact but look similar to the item described so the neural net can guess it.
Google Doodle Games are not blocked by schools. If you are looking for a simple yet fun game, you will enjoy Google Cricket. This game is simple to play; all you have to do is wait for the baller to throw the ball and then hit it with your bat.
To swing your bat, click the bat icon or anywhere on the screen. Swing the bat when the ball is close and not too far. If the ball touches the wicket, then you are out.
Solitairebliss is a popular card game website. The site features games like Spider Solitaire, Solitaire Turn 1, Mahjong Solitaire, Minesweeper, and more. You can visit the site and start playing the game on your PC's browser.
Not only this but there are daily challenges that you can participate in. Be sure to read the rules of the game if you are new to the game and don't want to lose.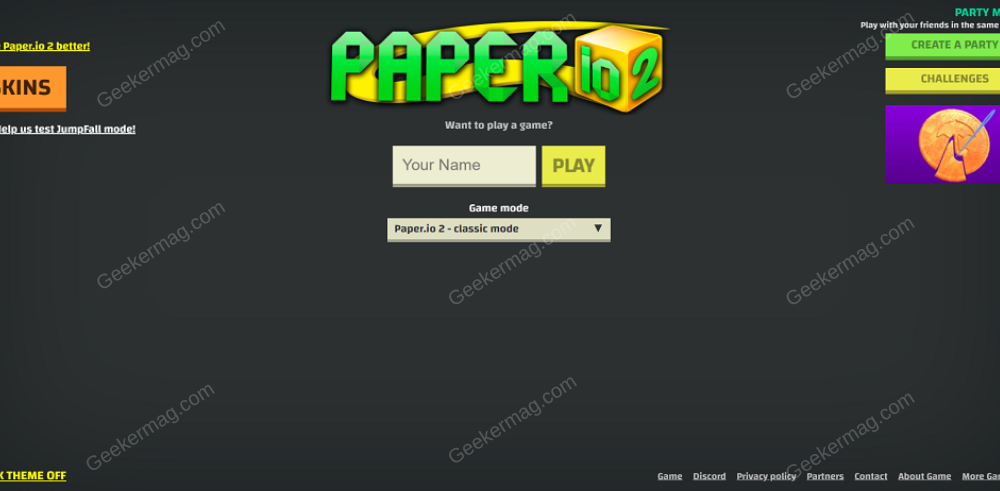 Another popular game that is unblocked on school computers is Paper.io. This is a territory-building game where you must build your territory. But it's not that simple; there will be other players waiting to take over your territory.
You will have to build your territory and capture other players' territory while guarding your own. Capture more and more territory to be the leader. You can change your skin and participate in the challenges offered on the site.
Tetris is another popular game you can play on your school's PC. You can visit the Tetris website to play the game. The game is easy to play, and the rules are similar to the original Tetris.
In the game, you must use the arrow keys on your keyboard to move the blocks left or right. Once you fill a row, it will be deleted, so you have more space to add more blocks. Ensure the blocks do not touch the top ceiling; otherwise, it's game over.
Unblocked Games 66 is known to be home to some of the most popular games on the internet. This site has games in almost all genres, including racing, puzzle, shooting, adventure, sports, and much more.
Some popular games that you will find on this site are 2048, 8 Ball Pool, Among Us, Angry Birds, Minecraft, and more. Almost all the games you have ever heard of are on this website. But you know what the best part is? This site is not blocked on school and public computers.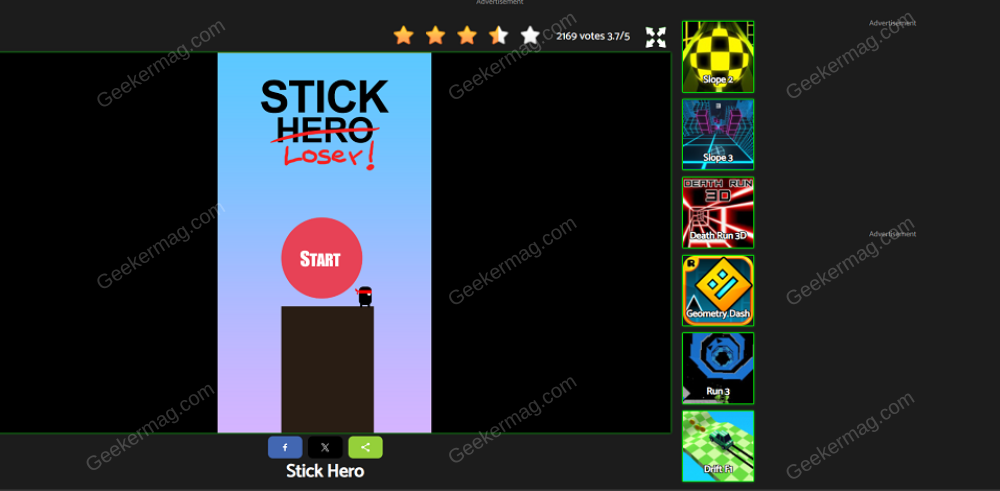 This is a simple game but also attention-grabbing. You will have to cross the platform through the sticks you make. You must hold the area with the mouse click to draw the stick.
But there's a catch to it. The stick shouldn't be too long or too short; it should be exactly the length of the distance between the platforms. If the stick is too long or short, the character will fall off, and you will have to restart.
Best Unblocked Games Websites for School – YouTube Video
Apart from this, I have created a YouTube video about game websites that are not blocked by the school. So you can check it out as well to fine more websites.
Bottom Line
These were some of the best-unblocked game websites to play in school. The sites mentioned above work on public/school PCs and have not been blocked. You can visit the above websites and play games whenever you are bored.
If you're aware of any other website that's not that you use to play games at school, feel free to share in the comments.
As an independent platform, it takes a lot of effort to create and curate quality content daily. Our content is totally funded by users like you.
Therefore, if you find information on this website useful, we kindly ask for your support in maintaining the longevity of our platform. If each person who benefits from our website contributes, we can secure a brighter future for our website.
Donate on Paypal or Buy us a coffee if you find the information shared in this blog post useful. Mention 'Coffee' in the Subject. So that I can thank you