Coding is the intercommunication process between users and computers. Users code or provide special instructions to a computer or program for performing different functions. Almost every gadget around us, ranging from smartphones, tablets, and smart televisions, to self-driving cars and drones, is a practical application of coding. According to Preface, there are numerous reasons why coding is important. One of the main reasons is that it enhances logical thinking and facilitates individuals to develop problem-solving skills. Besides this, coding instills creativity and opens up tons of job opportunities. Moreover, it offers an in-depth look into how the tech world works.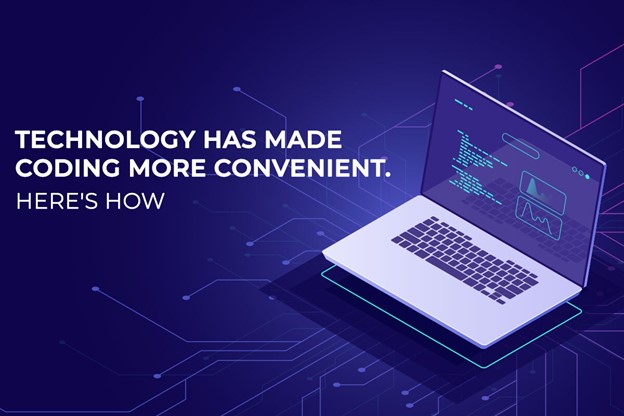 Over the years, there have been many technological advancements that have benefited coding in numerous ways. Earlier, only a little percentage of the masses could indulge in coding because there were not enough resources available. However, thanks to innovations in technology, coding is now available for everyone who finds the field interesting. There are numerous ways technology has helped coding become more convenient and easily accessible to the masses. This article will cover some of the most prominent ways in which technology is making coding easier and more accessible:
There are Numerous Top-Tier Coding Applications Available For Every Major Platform
Thanks to the developments in technology, numerous varieties of coding software are readily available in the market today, which offers individuals the perfect platform to test out their coding knowledge and create something innovative with it. Both macOS and Windows support numerous native as well as third-party top-tier coding tools, including code editors, compilers, etc.
For instance, Notepad++ is a great text and source code editor that is exclusively available on Windows. It is deemed as the industry standard for editing code by millions of people mainly because it features all the necessary features any programmer could ask for. When it comes to macOS, Notepad++ is not supported since the app is owned and developed by Microsoft. However, there are numerous notepad++ alternatives available for Mac.
A great code editor for Mac that features numerous top-tier tools and features that make writing and debugging code very convenient is CodeRunner. Another great option for macOS users looking for a handy tool to write and edit code is Whisk. The third-party app works exceptionally well with multiple languages, including HTML, PHP, JavaScript, etc., and facilitates users to adjust their code on the go.
Besides these, Sublime Text is another great code editor and debugger that offers users features like a feature command palette, simultaneous editing capabilities, quick and easy navigation, autosave options, etc. The app features a minimalistic interface, which adds to the app's simplicity and sophistication. Other great code editors for macOS include VSCode, UltraEdit, Atom, etc.
Online Communities Are Always Present to Solve Any Coding-Related Problems
Online communication and collaboration are at their peak currently, and they could be achieved because of the progress technology has made over the years. Aspiring programmers who wish to hone their coding skills and get better at programming have numerous outlets at their disposal, using which they can communicate with other individuals who have a knack for coding and share their thoughts, vision, and ideas related to coding.
Besides this, there are numerous online forums and communities filled with programming and coding enthusiasts who socialize with other like-minded individuals and answer coding and programming-related queries, and clear doubts posted on the platform. This significantly benefits newcomers facing trouble writing a particular code, debugging an error, or any other coding-related issue.
Online Coding Tutorials and Courses Are Available in Abundance.
Back in the day, only a certain portion of the masses had a computer, laptop, or other gadgets available. The majority of the masses did not even have access to a stable internet connection, let alone smart devices. Individuals interested in coding either had to learn the basics from textbooks or from another person who had a computer and an internet connection.
Even though it allowed them to gain theoretical knowledge about the field, the majority of the people could not practically test out their knowledge. However, thanks to technology, the non-availability of devices has changed now.
Almost everyone is fortunate enough to have a good computer and a stable internet connection in today's digital age. Besides this, there are numerous sources that interested individuals can learn to code. One of the biggest sources is YouTube. The most popular network in the world has tons of coding tutorials and free courses readily available. Whether it is any programming language's coding videos you are searching for, you can easily find tons of video series and standalone videos on YouTube.
Apart from YouTube, numerous other websites specifically focus on imparting coding knowledge. There are tons of free and paid courses available on the majority of such coding websites. Hence, anyone who wishes to learn about coding and its different aspects can conveniently do so from the comfort of their homes.
The advancements in technology have benefited numerous sectors, but it has had a significant impact on the world of coding and programming. Thanks to technology, programming enthusiasts can now learn new languages, test their code, create apps, and develop websites without hassle.
As an independent platform, it takes a lot of effort to create and curate quality content daily. Our content is totally funded by users like you.
Therefore, if you find information on this website useful, we kindly ask for your support in maintaining the longevity of our platform. If each person who benefits from our website contributes, we can secure a brighter future for our website.
Donate on Paypal or Buy us a coffee if you find the information shared in this blog post useful. Mention 'Coffee' in the Subject. So that I can thank you