Microsoft recently rolled out the Web Capture tool in the Edge browser in the canary channel. With the help of this tool, users can capture partial part or full-screen window of the screen. After that, they can share it with friends or save them offline.
Initially, users after activating the Web Capture tool have to free select the area they have to capture as a screenshot. Later, Edge devs added an option to add notes in the screenshot.
Starting with the latest version of Edge in Canary channel v88.0.679.0, the company added a new option using which users can now take screenshots of the full page. Now when you click on the "Web capture" button, two options appear; the first one is "Free select" and while the second option is "Full page".
Take Screenshot of Entire Page using Edge Web capture tool
In case, you want to take screenshot of full web page using Micorosft Edge Web Capture tool, then here's what you need to do:
Make sure, you're running the latest version of Edge Canary.
Now if you activate the Web Capture tool either by clicking the button on the toolbar from entry available in the right-click context menu. The two options will appear Free Select and Full Page, as discussed above.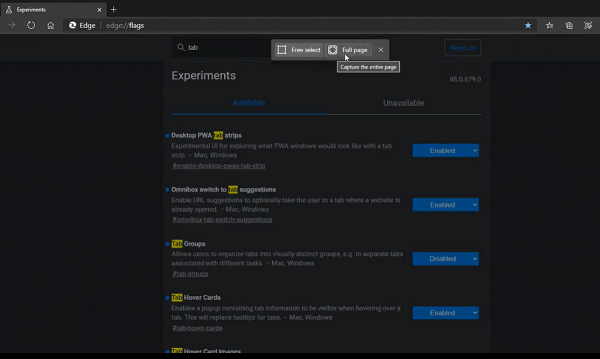 Here, you need to click on Full Page and doing this will instantly capture full webpage and show you the preview in Web Capture window.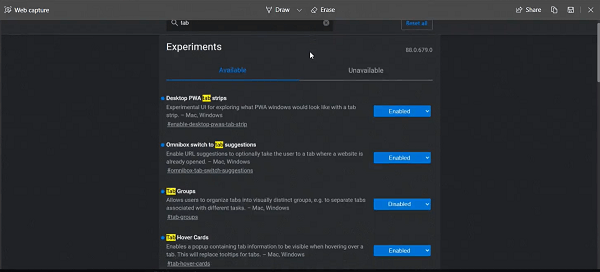 Later, you can annotate screenshot, share it with your friend, or save it to your computer.
As simple as that.
While on the other hand, if you select Free select, the webpage screen will dim and then you have to select the area in which you want to capture a screenshot. And follow the steps as you do earlier.