Looking for a way using which you can take a full-page screenshot in the Chrome browser without using a third-party extension? Fortunately, it is possible and in this blog post, you will learn how to do that.
Google's Chrome browser has lots of hidden tools and one out of them is the Screenshot tool available in the Developers tools. With the help of this feature, users can take a full screenshot or scrolling screenshot of the web page. It means you don't have to use third-party extensions to take a screenshot of the entire page.
Take Full-Page Screenshot in Chrome using Developers Options
If you're interested in knowing, how to use the Chrome in-built screenshot tool, then here's what you need to do:
1. Launch Google Chrome browser on your computer
2. Next, click on the (…) Settings and more icon and select More tools > Developer tools.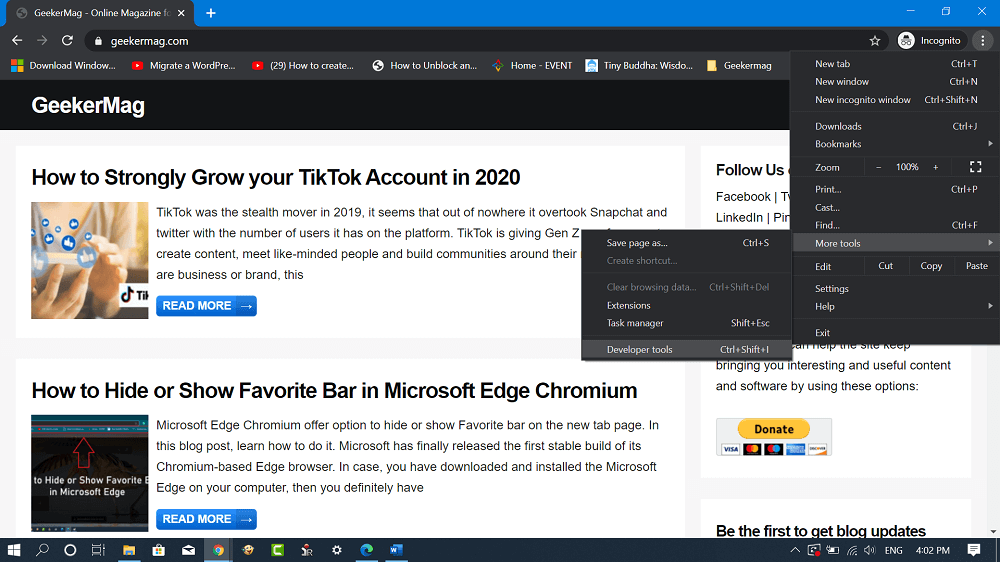 You can also use CTRL + SHIFT + I key combo for directly opening Developer tools.
3. Next, click on the 'Customize and Control Dev tools' (vertical three dots) icon and select Run Command.
In the command terminal search 'Screenshot', you will get four results related to your query. Select "Capture full size screenshot"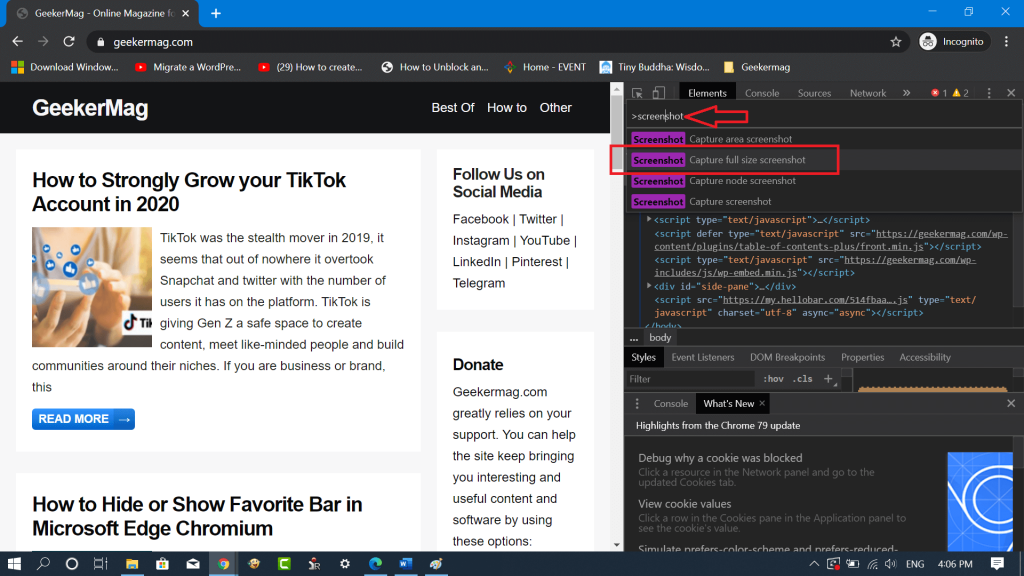 The browser dev tool will automatically detect the active screen and save the full page screenshot automatically to your computer's download folder.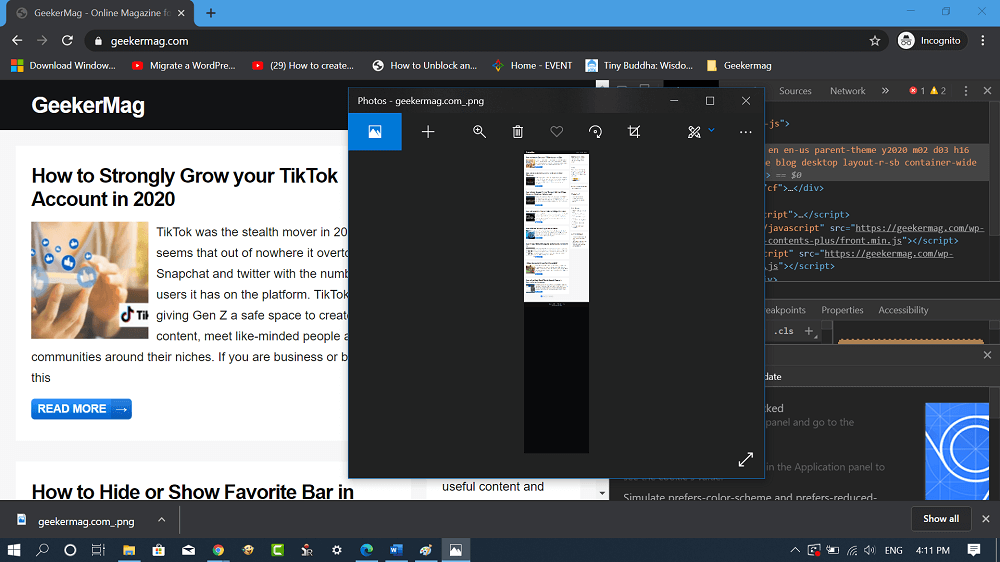 After that, you open the screenshot in the image editor of your choice and then crop it, add annotation or make further changes to it.
You can also check following video for clear steps:
Take Screenshot using Chrome Native Screenshot tool
Apart from that, Google is working on including a native Screenshot tool into the Chrome browser. Chrome for Android already has a screenshot feature and now it's time for a desktop version. And if you don't know, Chrome's biggest rival Edge browser already has a screenshot tool with the name Web Capture.
Chrome native screenshot tool is under development and available in the latest version of the Chrome Canary channel. It is going to be a part of the Share menu available on Omnibox.
Chrome's Screenshot tool is available behind the flag and if you want to give it a try. Here's how you can enable it:
Note – To Enable the Screenshot tool it is important that the Share menu is enabled in Chrome. You need to set this "chrome://flags/#web-share" flag to enabled.
In the Chrome address bar copy-paste this: chrome://flags/#sharing-desktop-screenshots and hit enter.
Using Desktop Screenshots drop-down change the settings from Default to Enabled.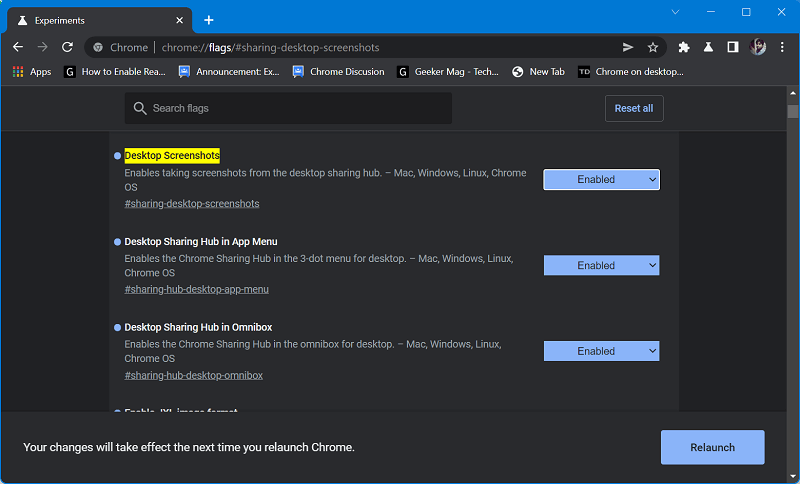 Click on the Relaunch button to apply the changes.
Now that you've enabled the native screenshot tool in Chrome. Click on the Share icon available in the address bar and select the Screenshot option from the menu.
The tool will be activated and now you need to select a particular area of which you want to take a screenshot.
The tool will instantly take screenshot of the selected area and show you the preview of it. You can edit the screenshot, download it to the computer, and share it.
We would like to tell you that the Chrome Screenshot feature is not ready yet and comes with limited options.
It's a very handy tool and in future maybe the company makes it easier for the users to access this screenshot tool. What are your thoughts about this tool? Let us know in the comments.