Microsoft Edge Immersive reader gets translation feature in reading settings. Let's learn more about the feature.
Immersive Reader feature in Microsoft Edge is a handy feature who prefer distraction free web page. To get started it offer various tools Read Aloud, Text Preferences, Grammar tools, and Reading Preference.
Starting with latest version of Edge v84.0.524.0, Microsoft added a new translation feature in the Reading Preference tool. The feature enabled out of the box; it means you don't have to enable via flag.
Use Translate feature in Microsoft Edge Immersive Reader
If you're interested, then here's how you can access and use the feature:
Open Web page in Immersive Reader mode in Microsoft Edge by clicking book icon in address bar or pressing F9 key.
Next, click on the Reading preferences button available on the toolbar. In the dialog box, you will find a new Translate entry.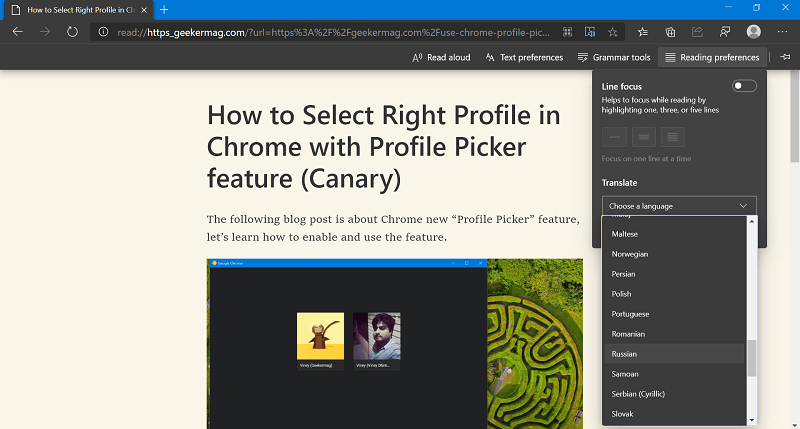 Using the Choose a language drop-down select, the language in which you want to translate the web page in Immersive reader mode.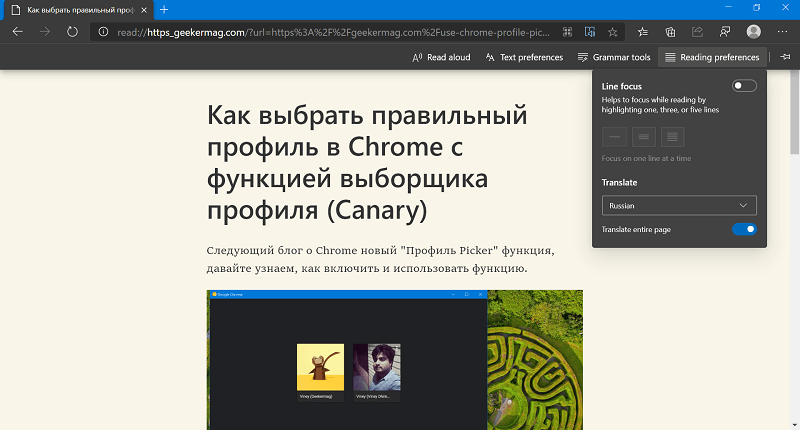 With the default setting, it will translate the selected text, but there an option to translate the entire page. You might also love to read about the Picture dictionary feature in Immersive Mode in Edge.