Starting with Microsoft Edge Canary v89.0.744.0, a minor visual change is made by developers to the Collections feature. Now it will also open in flyout instead of the right side of the browser.
Edge developers are working hard on integrating a new toolbar with the flyout menu. The purpose of doing so is to makes it easier for the users to edit, manage and search the bookmarks without visiting the dedicated bookmark page in the browser.
After getting feedback from users, Edge developers finally integrated the Collections feature to the flyout menu, which means similar to Favorites and History, Collections will open in its own flyout instead of appearing on the right sidebar.
For a clear idea, this is how the Collection menu looks like before and after the integration of features in the Flyout menu.
Regular Collection menu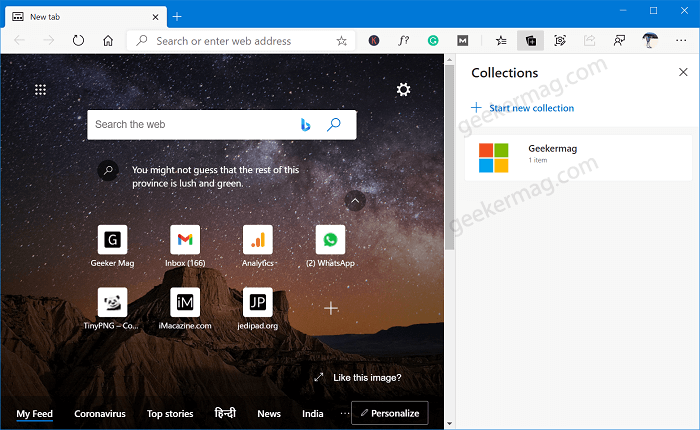 Flyout Collection menu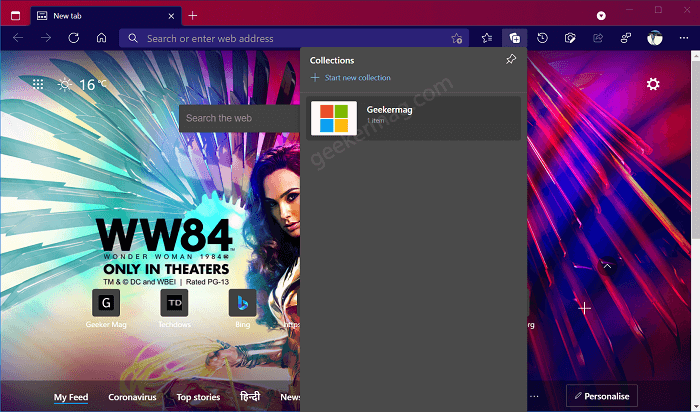 Collections integration in the Flyout menu will have no effect on how to create a collection in Edge browser.
You need to click on the Collection button, name it, and add content to it. As simple as that!
In case, Collections button is missing from the menu, then here's how you can show Collection button in Edge menu.
In case, you're not happy with Collection feature integration in the Flyout menu, then fret no! Microsoft Edge lets you Pin Collections Button to the right side. Here's how you can do that:

Click on the Collection button on the menu, when Collection flyout opens up click on the Pin icon available on the right side.
Doing this will move the collection flyout to the right side of the browser and open in the same way as it open earlier.
In case, you're not a fan of Microsoft Edge New flyout menu, then check out our previous post on How to Disable Microsoft Edge All Flyout Menus at Once
Are you happy with integration of Collection menu in Edge flyout menu or loved the way it opens as of now? We would like to hear from you