Writing essays quickly and effortlessly is something that only a few people are capable of doing. But that doesn't mean that you can't get better! With the internet tools described below, you'll be able to write essays faster, easier, and at a higher quality than ever before.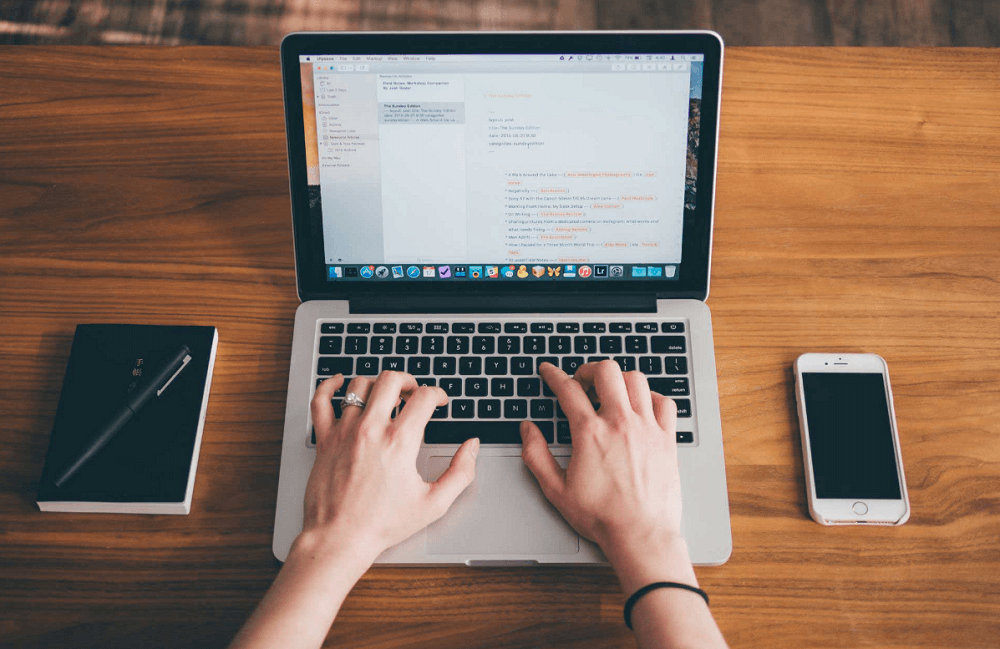 So, if you have an article you should work on; why don't you add these tools to your repertoire?
This is the most commonly used tool out there for writers, and for a good reason: Grammarly is an indispensable tool for checking, as the name suggests, grammar. If you have a problem with turning in essays that, while factually correct, are problematic when it comes to their construction, this service is for you. Don't worry about the cost; the basic website is free!
The paid version does offer more. Here, you'll get smarter suggestions on how to make your essay better beyond just simple grammar content. For those who write a lot, it's a good investment.
The most critical piece of an essay has to be a thesis statement. It's what your essay is all about and should serve as a guide to writing the entire paper. However, a lot of students and writers have a hard time creating a concise, easily understood thesis. That's where Thesis Builder comes in!
Thesis Builder is a lifesaver for those who can't get past the thesis statement. This website turns it from a nightmare into a dream. Anyone can turn out an acceptable thesis statement with the help of this resource, no matter how little they know about essay writing. Thesis Builder is highly recommended for students of all levels.
Do you have a problem with staying on-topic when writing an essay? Do your pieces tend to wander while you write them? It's easy for writing to get off the course when you don't have a map for them to follow. So, of course, our next tool suggestion is an Essay Map!
Essay Map helps you to plan out the way your essay will take so that you don't get lost anymore. You start out with just a title and a topic, and the guide will take you through the process from there. If you want a little more freedom (or simply work better when writing things by hand), you can print out a blank essay map to fill in yourself. Whichever you choose, you'll find it easier to keep things moving forward. Also, to expand your vocabulary and knowledge of essay writing, you can take a look at essay examples on free databases like this https://procollegeessays.com/ for a better understanding of the needed result.
No matter how useful your information might be, none of it matters if you can't make it readable. Whether you fall into the habit of becoming too formal or you have a problem with sentences that get off the track, readability can suffer. And, if no one can understand what you're trying to say, your essay certainly won't do as well. Thankfully, there's an easy way to write something easy to read: The Hemingway App!
This app's job is simply to ensure clarity. It will analyze what you've written, then give you the tips on how to make it better. Following its alterations, you'll end up with an easily-understood essay that won't leave people scratching their heads.
Nobody likes doing the references for their paper. Not only is it the single most mind-numbing part of the entire process, but it's also the one that you have to be fastidious about. One wrong reference, at certain levels of education, can have you busted for plagiarism. And it can have a lasting effect on your entire educational career.
But RefMe makes this process much easier. All that you have to do is to fill in the required information, and let it do its work! You can get bibliographies, reference lists, and more, all in the format you need. Of course, it's still a good idea to double-check, occasionally.
It isn't always simple to write a perfect essay. However, with the right means, you're a step closer! So, add these tools to your metaphorical toolbox and get to work. Before you know it, you'll be well on your way to writing the best essay you've ever produced.
As an independent platform, it takes a lot of effort to create and curate quality content daily. Our content is totally funded by users like you.
Therefore, if you find information on this website useful, we kindly ask for your support in maintaining the longevity of our platform. If each person who benefits from our website contributes, we can secure a brighter future for our website.
Donate on Paypal or Buy us a coffee if you find the information shared in this blog post useful. Mention 'Coffee' in the Subject. So that I can thank you