In past few week, Microsoft has added lots of useful features to Your Phone app for Windows 10 and its not the end. You can read about them in our Your Phone app section.
The developer behind Your Phone is now testing a new Startup setting called "Allow Your phone app to open when Windows Starts." With the help of this option, users can easily manage whether you would like to start Your Phone app automatically on startup or not.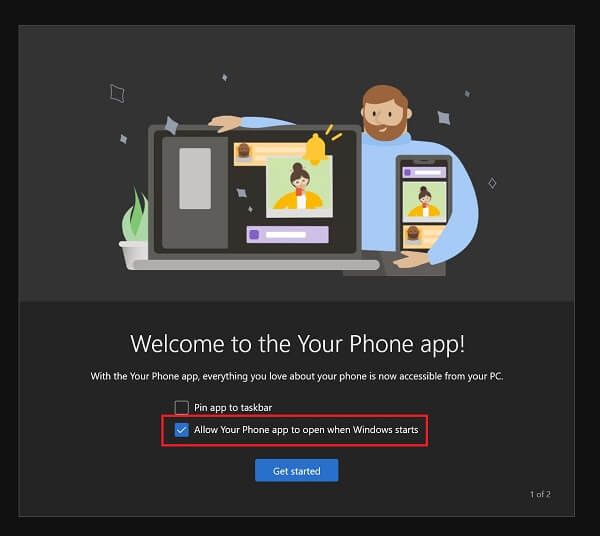 Usually, Windows 10 users can manage Startup setting for apps and program by going to Settings > Apps > Startup. But, Your Phone app doesn't appear on this settings page. It seems like Microsoft is planning to give users option to manage startup setting within the app.
According to a screenshot shared by Alumia, the same setting appear on the Your Phone app welcome screen with default settings. It's upto you whether you want Your Phone to run on Windows Startup or not.
We don't have much information about this settings, but it is possible that the same setting will be available under Your Phone app settings.
We're already using the latest version of Your Phone app, but we're not seeing this option anywhere on the app UI. It seems like, the company is doing A/B testing with limited users.
Whenever we get further information about this setting we will update this article.
If you find this blog post useful, please share it on Social Media. A quick share will help in growth of this blog. It hardly takes 10 seconds, isn't it?