The term "financial automation" describes using computers to carry out monetary tasks. Depending on your selected software solution, intelligent automation may involve AI, process automation, or both.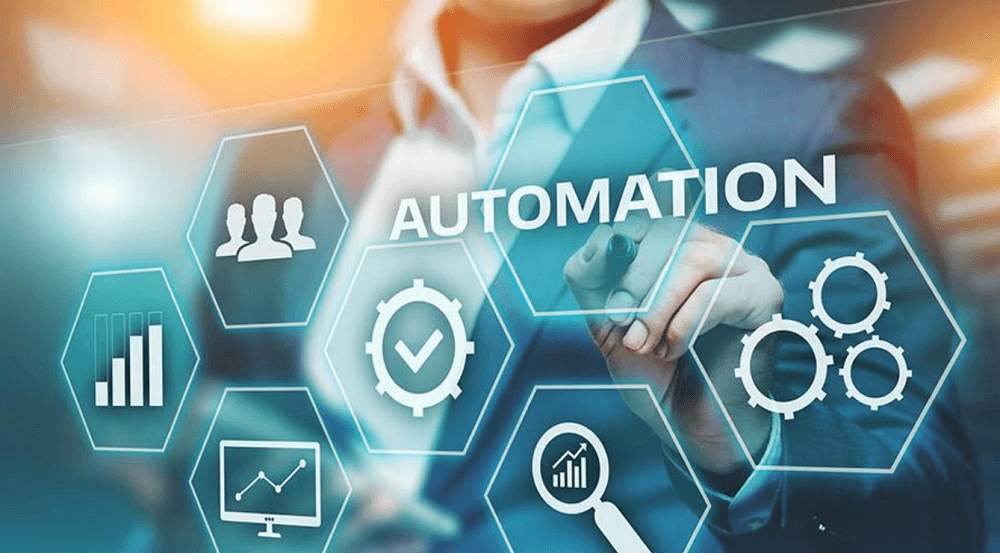 Processes That Need Automation In Finance
Because many different financial operations rely on the same factors—timeliness, accuracy, repetition, and smooth workflows—there is a wide range of possible applications for automation in this industry.
Processes Perfect For Automation
Accounts Payable
Organizations must verify invoices against original purchase orders before being processed for payment. In many cases, they need approval before making the payment via check or wire transfer.
Software testing in financial services that automates the process can quickly detect discrepancies between the accounts payable and the invoices. Furthermore, it can help simplify the payment acceptance process to ensure you are never late.
Accounts Receivable
Automating accounts receivable allows your team to eliminate all manual procedures, allowing for speedy invoice uploads with zero room for error. Cash flow management can be improved through automated processes, from invoicing to credit management.
Payroll
Paying your staff on time is crucial, but it may also become a burden as your business expands. Automation in the financial sector allows the software to audit schedules, calculate deductions, and reconcile data from different timekeeping systems.
Account Reconciliations
When you automate the tedious tasks, you may run reconciliations as often as you wish, increasing your chances of catching fraudulent activity and overspending.
Finance Automation Benefits
Organizations that adopt this technology in their financial processes reap many benefits, such as:
1. Cost Savings
According to a report by Ernst & Young, robotic process automation can save 20% to 60% compared to the cost of a full-time employee.
2. Reducing Errors
Eliminating as much manual labor as possible helps reduce the likelihood of human mistakes. The implications of human error extend to finance, regulation, and even public image.
3. Employee Satisfaction
Employee satisfaction will rise when people devote less time to mundane, repetitive tasks and more time to creative, strategic work.
4. Scalability
Companies collect massive amounts daily, and if everything is disjointed and done manually, it can be challenging to make sense of it all and use it effectively. An automated system can collect it from multiple locations, standardize its format, and consolidate storage to make the most of your data without restriction.
5. Transparency
In the financial sector, teams pass tasks between numerous people before being considered finished. However, executives and other stakeholders may benefit from always knowing where the company stands financially.
Users of a software solution can monitor the status of a process and examine live data in a simple format.
What Role Does Automation Play in the Financial Industry?
In addition to the uses mentioned earlier, automated testing in finance is becoming increasingly crucial in today's information-driven society.
By automating your financial processes, your team may gain greater insight, access more information, generate more reliable reports, and maximize the value of their available resources.
Advanced analytics is possible with the help of test automation platforms. These platforms make insights easily accessible and present them in formats that can be understood by anyone, not just those in the financial department. Organizations base many crucial business choices on these insights.
Additionally, standardizing monetary procedures will help eradicate redundant steps that could lead to mistakes. When done by software testing, these procedures automatically acquire uniformity and can be repeated at any desired rate.
In addition to performing the tasks and producing reports to provide insights, bank application testing through automation solutions also permit the centralization of all financial data ensuring safety and accessibility.
Finance Automation Technologies
The ability to automate financial processes relies on a variety of technologies. Though every answer is unique, the technology listed here will likely be a part of it.
Robotic Process Automation
Robotic process automation (RPA) refers to the employment of software robots to perform work like a person. We can teach robots by showing a screen recording of a human carrying out the instructions, or we can teach them coding. RPA works well with repetitive, low-skill, rule-based activities and requires organized data.
Machine Learning
We can improve RPA with ML techniques. These techniques can help algorithms automatically conclude the future based on current data and patterns without human input. ML can also significantly improve banking application testing.
Digital Document Processing
Automated document generation solutions use logic-based frameworks and existing data to produce fresh documentation; this could lead to the automatic generation of invoices and financial statements by accounting departments.
Final Thoughts
Most C-suite executives in the banking industry are already using or planning to use robotic process automation. Financial process automation is becoming more than just a recommendation if you want to keep up with the competition in your industry. It will improve efficiency within your finance department and the business.
Additionally, leveraging software testing platforms will enable you to build and set up a comprehensive automation environment.
As an independent platform, it takes a lot of effort to create and curate quality content daily. Our content is totally funded by users like you.
Therefore, if you find information on this website useful, we kindly ask for your support in maintaining the longevity of our platform. If each person who benefits from our website contributes, we can secure a brighter future for our website.
Donate on Paypal or Buy us a coffee if you find the information shared in this blog post useful. Mention 'Coffee' in the Subject. So that I can thank you