With Kahoot, learning for kids has become super-easy. It is a popular game-based learning platform that is used by kids all across the globe. Users can play quizzes, compete with their friends, and do much more. It makes it easier for kids to learn on the go.
Although, Kahoot is a great platform to learn while playing. It's not the only game that allows kids to do so. There are various Kahoot alternatives available on the internet that users can try to enjoy the experience.
Games like Kahoot
No matter, what is your reason for looking for Games like Kahoot. We decided to pick the best Kahoot alternative available on the web and covered them in this post. So that it becomes easier for you to pick the best alternative.
Also, if you would like to play with your friends, the Agario game would be a great pick. Agario is a popular multiplayer game, it`s addicting and funny.
Poll Everywhere is like a quiz game where you ask questions to the kids. The only difference is you ask students questions in form of a poll by giving them a few options out of which one will be the correct answer. You can create polls of the questions that you want to ask students. At an easy level, you can give two options for the students to select.
However, as the difficulty level grows, you can provide more than two options. This not only creates a learning environment for students but kids will also be encouraged to answer the questions correctly.
SeeSaw is also one of the popular games like Kahoot. It is one of the best alternatives to Kahoot that you can find. The app has various games and tools to helps create a healthy learning environment for the students. This application helps make teaching and learning of concepts for students interactive. Students have accessible classroom activities, they can play games with friends, and the app also comes along with various categories of teaching.
Students can find learning through textbooks boring, that's where SeeSaw comes in. This app encourages students to learn concepts more smartly digitally.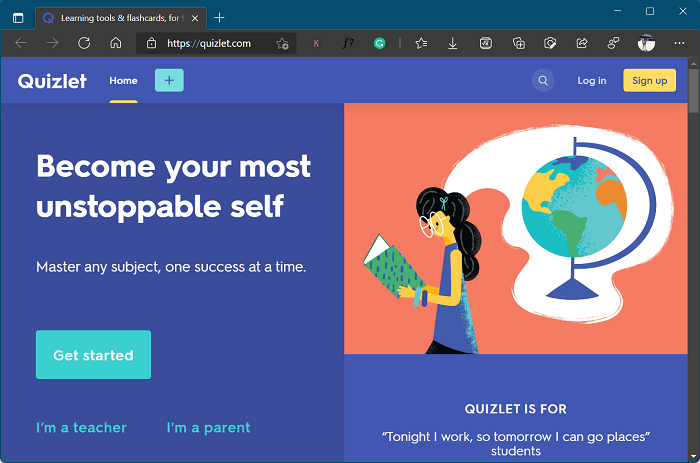 Another famous alternative to Kahoot is Quizlet. You can make polls and quizzes for the students. Not only this much, but you can also change the patterns of the quizzes depending on the different chapters. You can create your quizzes so one-word MCQ quizzes are not what you are left with. Moreover, you add interactive sessions after every question, introduce videos and ask questions to students, ask general MCQs, and also add pictorial quizzes.
Teachers can add answer cards, which allow students to know the right answer after they have finished answering all the questions.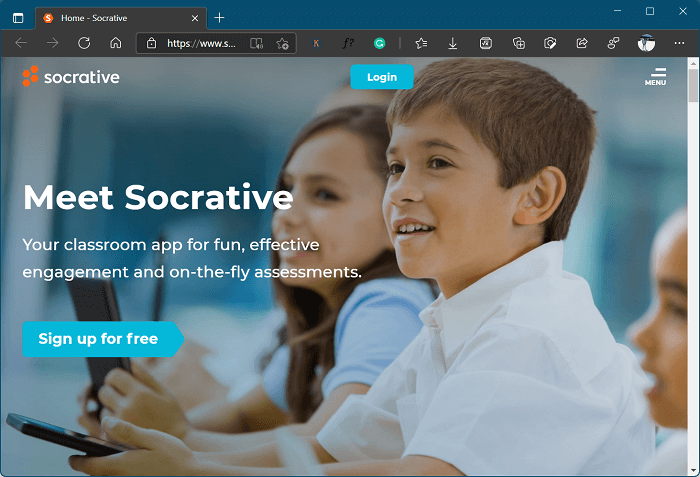 If you are looking for popular games like Kahoot then Socrative can be your choice. The app provides various tools and games like quizzes, space races, exit tickets, question polls, and much more which can make learning simple and faster for students. It is an interactive application that is available for both web browsers as well as mobile.
Socrative makes learning easy for students. Assessments on the platform are done quite fast and in an engaging way so that the students will not be bored while learning the concepts.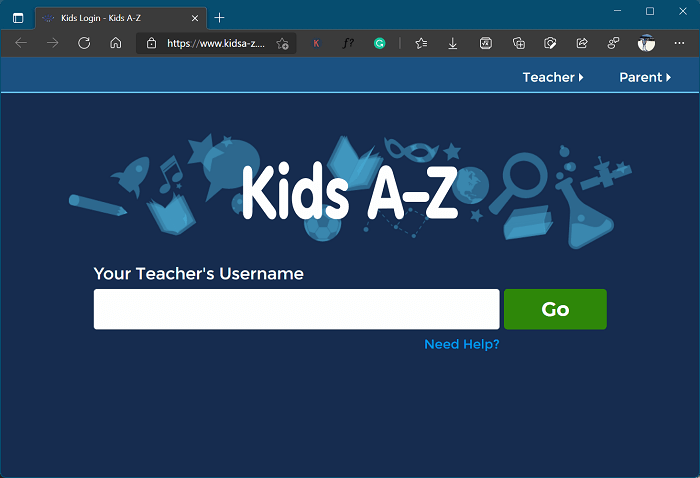 Kids A-Z is also one of the best games like Kahoot. It is an easy-to-use yet powerful alternative to Kahoot. This apps provides various tools which allow you to conduct quizzes, provide e-boots, and also arrange education games for your students to take part in. Kids A-Z allows you to create a personalized learning environment for your students.
Not only this much, but your students will have access to various resources that are apt for their learning. Moreover, the app sends automatic reports to the teachers which allows them to easily assess them based on their score and performance in the game.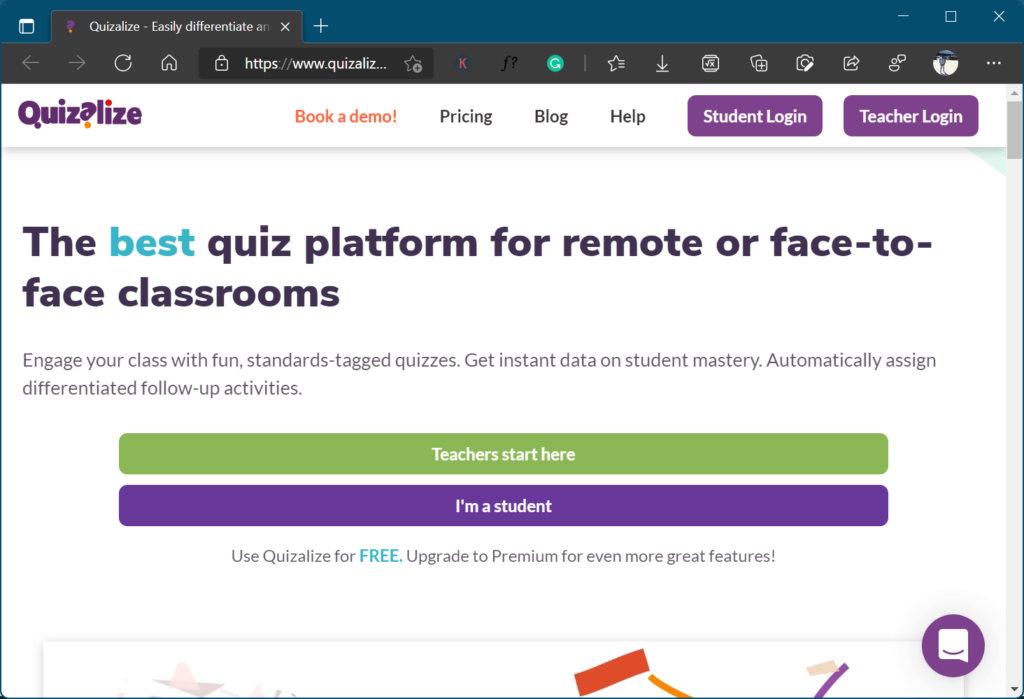 The class test can be boring for students, but there's a way to make it fun. With Quizalize you can not only create tests for the students but also make them fun for them. This is a free app, and it offers more than 120K self-quizzes. You can collect the feedback of the students with this app.
Quizalize will help you better understand where the student is lagging. You can use this app to create fun and interactive quizzes for students and help make learning better for them.
Nearpod provides an engaging platform for students to study and hone their skills. You can create interactive learning lessons for students to study digitally. You get more than 7,500 pre-made lessons. These lessons are standards-aligned so that you can upload them or customize them as per your preference. Students can do the assignments individually. Teachers can have an insight into the performance of the student.
Nearpod provides a mixed education combines with dynamic media and formative assessment. This enables Nearpod to provide a collaborative learning experience to students.
Acadly is one of the most interactive games to provide a better learning experience like Kahoot. It comes with various tools which allow one to organize quizzes. Moreover, it also has features like analytics, attendance, question answers, and live in-class polling. This application has a unique course structure that provides better teaching techniques.
It enables one to arrange flipped classrooms. This encourages active learning, collaborative teaching, blended learning, BYOD teaching, and much more. Moreover, the app has a chat feature inbuilt.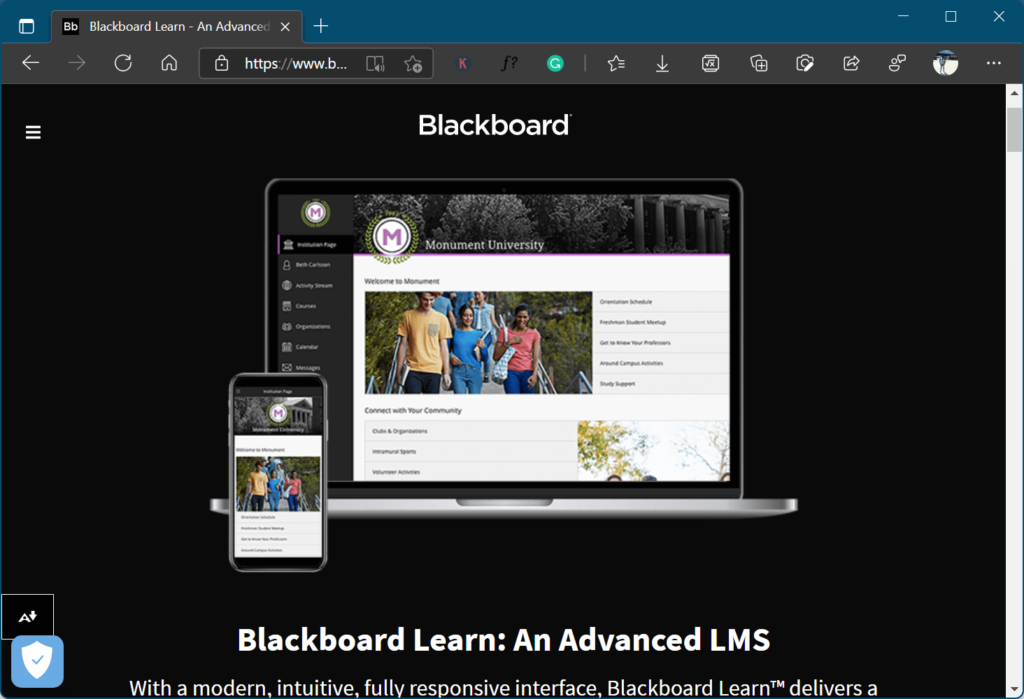 Blackboard learn is an alternative to Kahoot which students can use for online learning. This app ensures that students get engaging content to study online. Moreover, it optimizes the learning lessons of students for them to get attracted to the method of learning online and find it to be fun.
It is a powerful learning platform for students, with intuitive methods to teach students easily. If you are looking for one of the best games like Kahoot, then you can go for Blackboard Learn.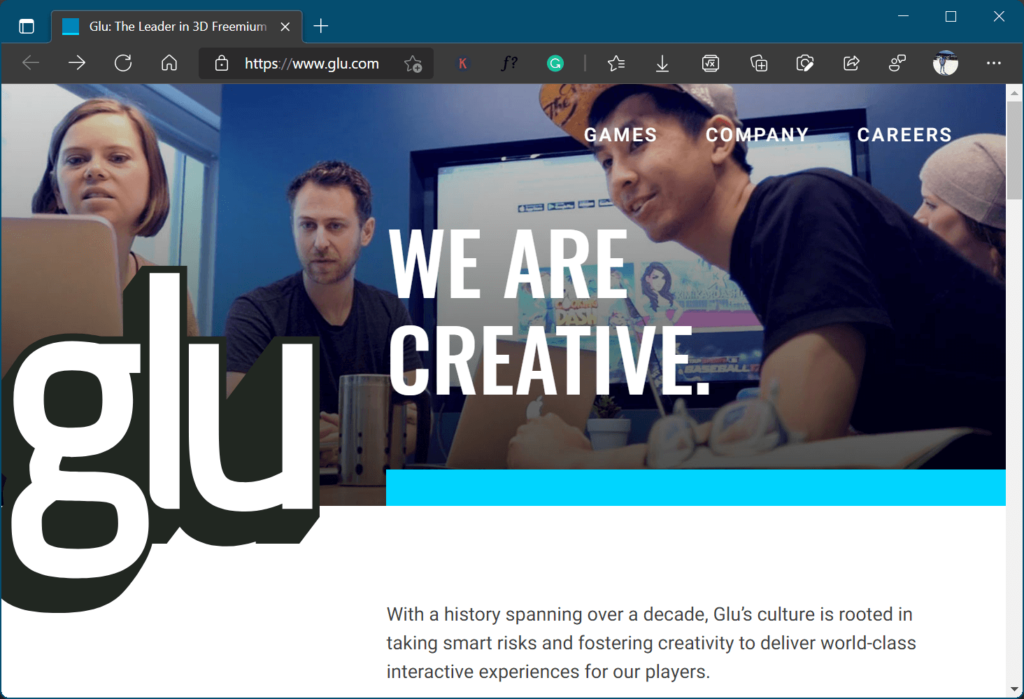 Glue allows you to participate in quizzes with not only your friends but also with strangers. Children can participate in quizzes and compete with their friends. There are more than 1000 categories of games that you can select between.
You can select a game of your choice and challenge your friends. You can easily sign up for Glu and enjoy interactive learning-based games online.
Google Classroom allows teachers to create lessons to teach their students. Teachers can make the lessons interactive with quick quizzes and question cards. This application allows one to add notes to their lessons.
Students can share assignments from other apps to Google Classroom. Google Classroom is one of the best alternatives to Kahoot that one can go for.
Explain Everything can be a useful platform that teachers can use to teach the same concepts multiple times to students. With Explain Everything, you can create presentations of your lessons easily. You can add images, audio, and videos to your presentation to make the lesson more interactive.
Explain Everything platform understands your gestures. It will record your gestures and you won't have to repeat the same concepts over and over again.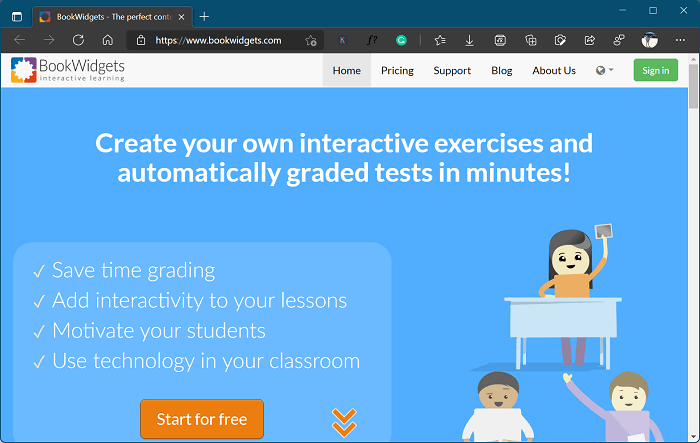 With BookWidgets, teachers can create a fun environment for students to study. You can create activities like polls and quizzes for students to participate in. Not only you can create lessons but also give homework to the students.
You can select a format in which you want to assign the homework and share them with your students. Teachers can diversify their teaching methods by using Book Widgets app.
Another popular alternative to Kahoot is Aurasma. Students can use this app to scan objects around them and get information about them. This app comes with a virtual scanner that can be used to gather hidden information about the things in the surrounding. All you have to do is open the app, point your smartphone camera towards the object, and scan it.
Not only this much, but teachers can also arrange lessons for their students. Images and video clips can also be attached to the lessons.
These were some of the best games likes Kahoot that you can go for. If you are looking for an alternative to Kahoot then you can go for any app in this list. These apps help provide a better learning environment digitally for students to learn in a fun and interactive way.
As an independent platform, it takes a lot of effort to create and curate quality content daily. Our content is totally funded by users like you.
Therefore, if you find information on this website useful, we kindly ask for your support in maintaining the longevity of our platform. If each person who benefits from our website contributes, we can secure a brighter future for our website.
Donate on Paypal or Buy us a coffee if you find the information shared in this blog post useful. Mention 'Coffee' in the Subject. So that I can thank you