Microsoft is working on a refined Microsoft Defender app for Windows 11. There's no official information about how Microsoft is planning to integrate the app. As of now, users have to launch Windows Security apps to access Microsoft Defender antivirus.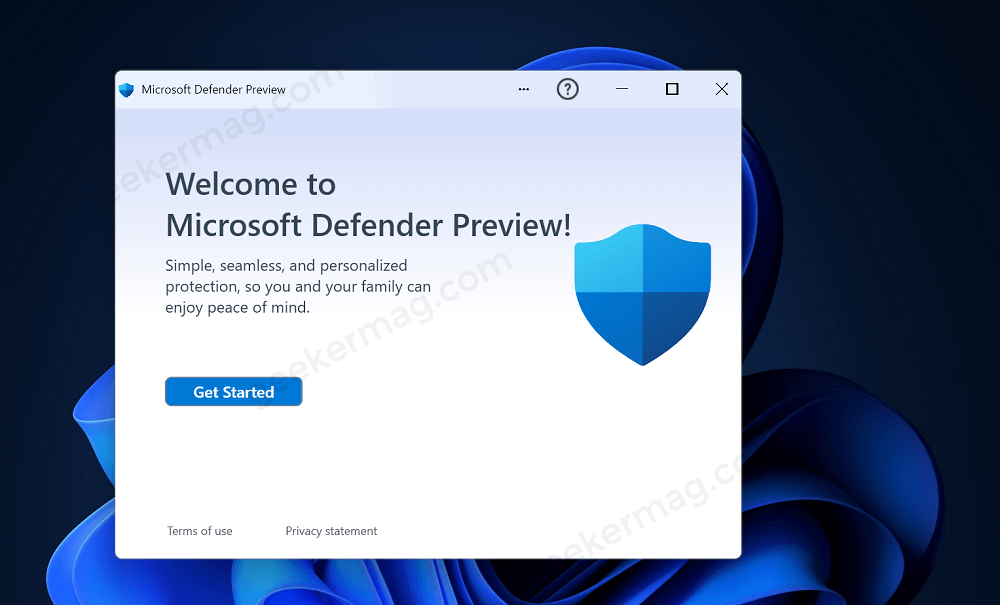 In the past few months, the company has already separated lots of apps baked inside Windows OS and now they are available to download on Microsoft Store. For example, Notepad. The purpose is to offer users full control over how users want to manage the apps. It is highly possible that the new Microsoft Defender app is part of that project.
Microsoft Defender app is a Windows Presentation Foundation (WPF) app that makes use of XAML and WebViews 2. It is possible that the new app will offer more settings to manage this security app.
Fortunately, the Microsoft Defender Preview app is available on Microsoft Store. The system requirements mentioned on the download page is Windows 10 19041 or above. It means it will available for both Windows 11 and Windows 10.
As of now, users can download-install the Microsoft Defender app on the PC, but it's not possible to login into the app yet. The device we're using runs Windows 11 Dev build 22483.1011 and it gives an error at the time of login that reads "Your account isn't authorized to use Microsoft Defender yet"
It is possible that with the next Windows 11 Insider build in the dev channel 22489.1000. You will be able to log in.
Download Microsoft Defender app for Windows 11
Why don't you give it a try and let us know your opinion about the new Microsoft Defender app?