The following blog post has instructions on how to use the Chrome browser to Create Windows 10 app from any website.
Windows 10 is one of the most innovative operating system available in Windows OS lineup. One of the best thing about Windows 10 is that it supports modern apps which users can download from Microsoft Store. Unfortunately, it lacks lots of useful apps, for example, Facebook, Google Calendar and others.
If you're using Chrome as the default browser, then there's a nifty feature available in the browser using which users can convert any web service into a Windows 10 app (PWA). The same feature is already available in the Edge and Firefox browser. You might love to check the following links:
How to Install Website as an App in Chrome
If you're interested, here's how you can turn your favorite webpage into Windows 10 App
1. Launch Chrome browser and visit site which you want to turn into Windows 10 App. For this tutorial, I'm going to use Google Photos.
So visit the Google Photos site and login using your credentials.
2. Next, you need to click the 'Customize and control' (three verticals dots) icon. From the menu, select More tools > Create shortcut.
3. A quick dialog box will open, give name to your app and then check the box for Open as window. At last, click on the Create button.
The browser will create a shortcut for the app on the Desktop. Now if you launch the shortcut if you will launch webpage in an app-like interface. You can check the following screenshot for the interface: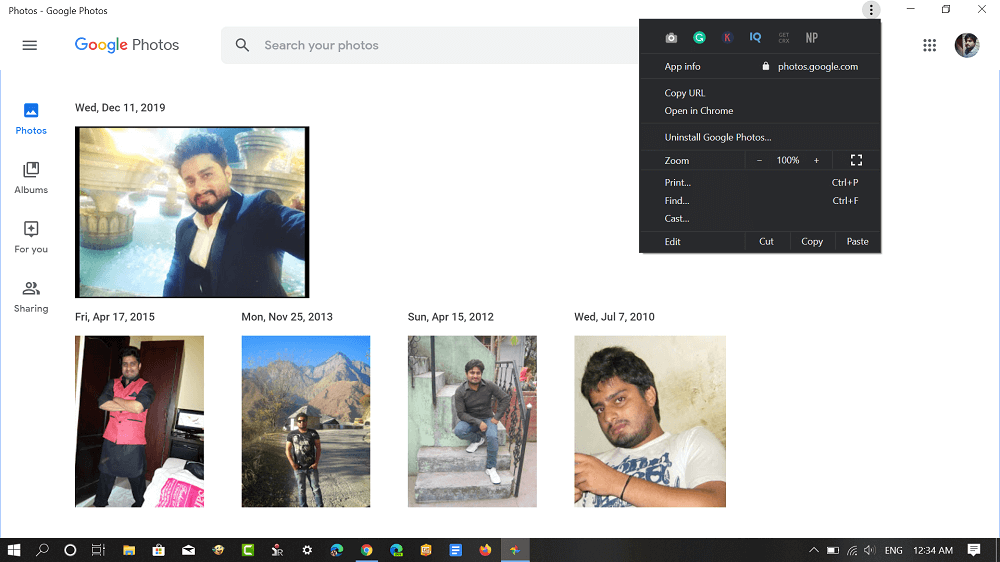 You can also click on the three dots vertical icon to explore more options. If you want, right-click on the shortcut and select Pin to Taskbar or Pin to Start.
To uninstall the app, go to App Settings (Three dots vertical) icon and select Uninstall App.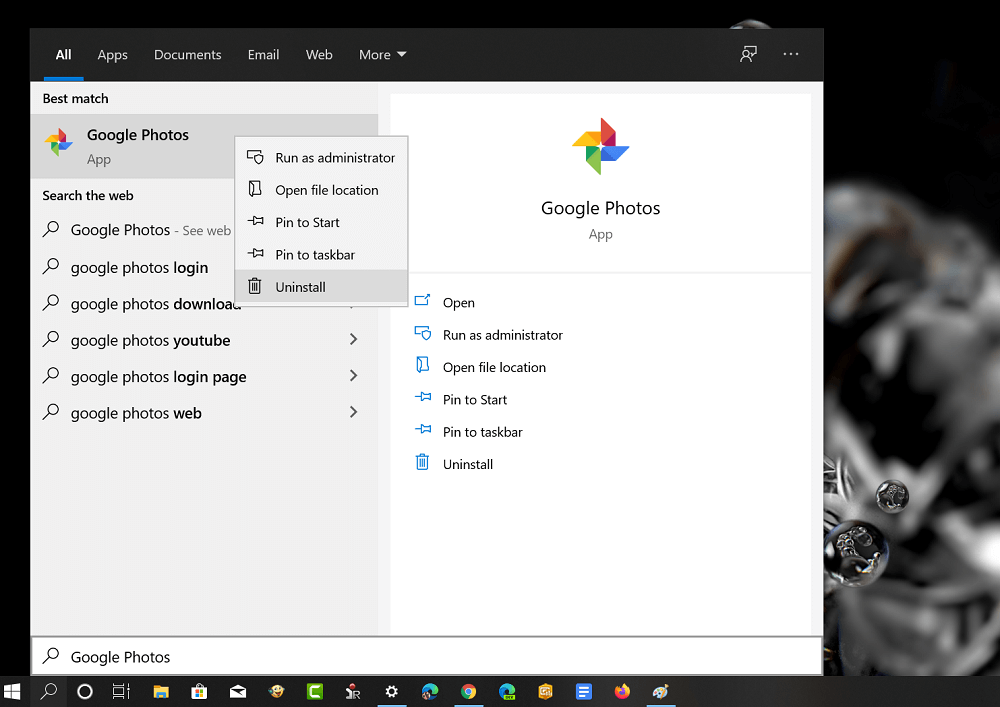 Alternatively, you can launch Windows 10 Start menu, search Google Photos. Next, right-click on the app and select Uninstall.
What are your thoughts about this handy feature available in Chrome? Feel free to share your opinion in the comments.
If you find this blog post useful, please share it on Social Media. A quick share will help in growth of this blog. It hardly takes 10 seconds, isn't it?