If you use Chrome to install the website as an app (PWA), then you definitely want Google to add functionality using which you can uninstall PWA installed using Chrome just like you uninstall apps installed on your Windows PC. Right?
Fortunately, Chrome team is working on bringing similar functionality to improve Progressive Web Apps (PWA) users experience. Soon it will become possible for the users to uninstall PWAs installed in the Chrome browser using the Settings app, Control Panel, and from Start menu.
Microsoft is one step ahead of Google and already introduced the same functionality to uninstall PWAs using the traditional method in its Chromium-based Edge browser. Now, Google is working on bringing the same feature to Chrome v86.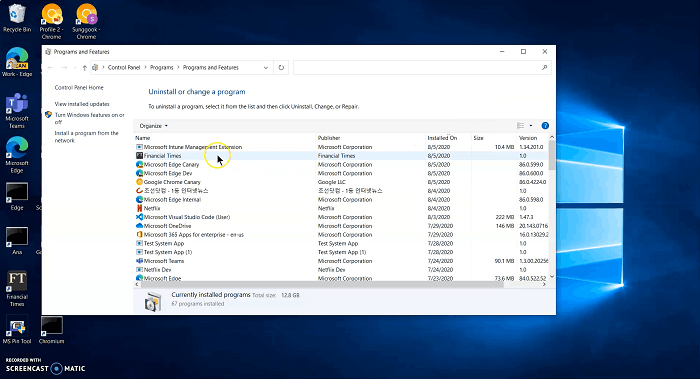 Earlier when a user added this bug, we though Google will bring this feature. Unfortunately, get nothing. The previous patch in Gerrit was abandoned. Recently, a new patch is added and, according to the last entry published in the Chromium bug, the target for this new option is version 86.
According to information available on the Gerrit:
PWA on Desktop Windows: Uninstall PWA from OS settings.

When user uninstall a PWA from Windows Settings or Control, it also uninstall PWA from browser register.
As of writing this blog post, the patch status is Merge conflict that means it is not approved by the Chromium team. FYI a patch uploaded to Gerrit is not a "commit" until the word "MERGED" appears in the upper left corner. Once the status changes to Merge, we can the new feature to uninstall PWA from settings and control in Chrome v86.
You can check the demonstration of the feature in the following YouTube video:
Are you excited about Google adding a new feature to improve Chrome PWAs feature? Let us know in the comments.
If you find this blog post useful, please share it on Social Media. A quick share will help in growth of this blog. It hardly takes 10 seconds, isn't it?