When you're feeling bored, one of the best ways to get rid of boredom is to spend time online. You can listen to music, play games and even more, but that's not the end. Apart from these, there are various Boredom-busting websites like Bored Panda. that you can check to feed your hunger for fun.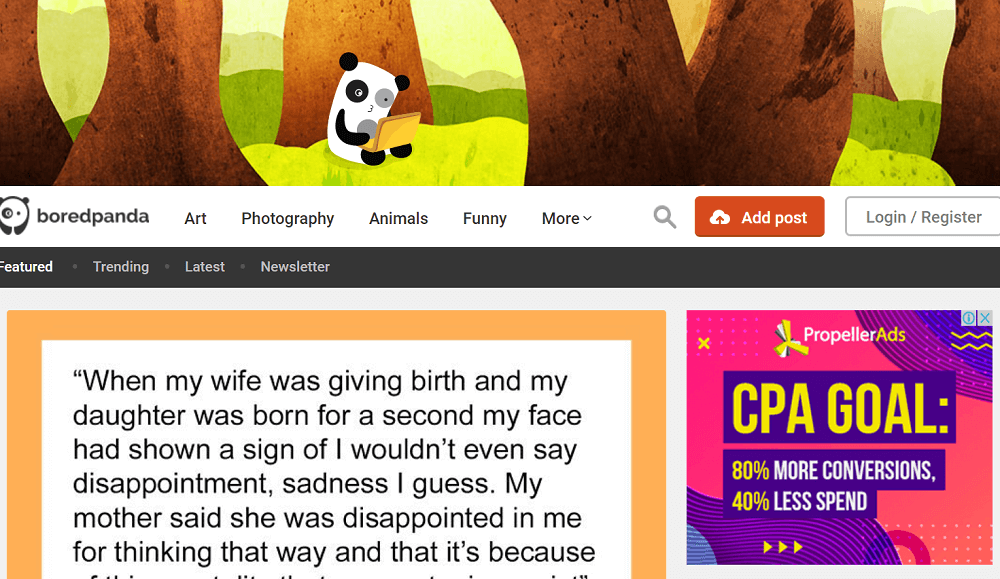 Bored Panda is a website dedicated to users who want to satisfy their fun cravings. In case, if you're kinda bored with Bored Panda (what an irony) or don't find it as interesting as you did when you first found it, your search ends here.
Best Sites like Bored Panda
In this blog post, we decided to cover websites like Bored Panda (Alternatives) to kill time and boredom. Let's start with the first one: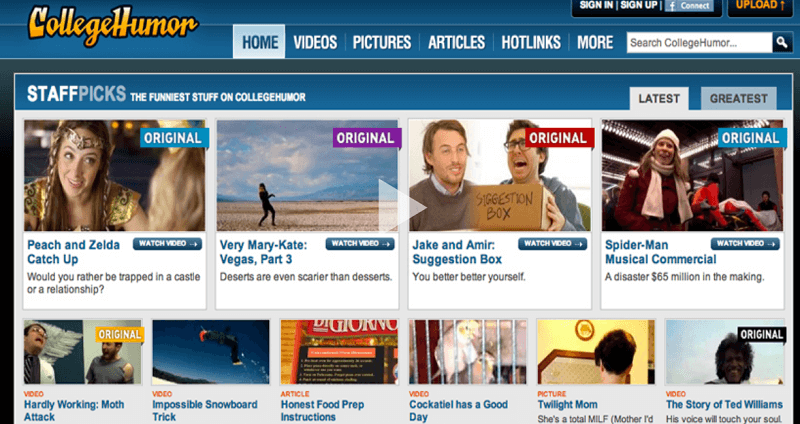 CollegeHumor is a popular and entertainment website located in Los Angeles. In conjunction with customer photos, videos, and links, the site offers funny videos and written pieces developed by its in-house authoring and creative staff. It is a well-known digital entertainment firm that caters to a niche audience that is aged 10 to 49. The site has over 15 million users worldwide and produces over 100 million blog posts every month.
It has numerous categories which include humor, entertainment, politics, food, and lifestyle. CollegeHumor requires you to register in order to keep you up to date on new material and allow you to post comments.
Cracked is a web-based platform designed for individuals who enjoy viral material and want to keep up with the latest news. E. W. Scripps owns the website, which was created by Jack O'Brien in 2005. The platform is a descendant of a 1958 issue of Cracked mag.
Several facilities are offered through Cracked, including articles, movies, communities, and author's boot camp, five weekly picture manipulations, and even more. To all those who enjoy such things, the site also has all of the viral content from across the globe.
Viral Nova is one of the most popular internet venues for sharing hot news. The site publishes news from across the world on all of your essential stuff, which will undoubtedly delight you. All of the content on this website is divided into several categories, such as tech, politics, science, fashion, and sports.

It also provides hot topics in the form of videos so you can learn more about them quickly. Viral Nova is a completely free website that does not require any kind of login or membership. Just go to its website, search for your desired topic, read. You can even share its content.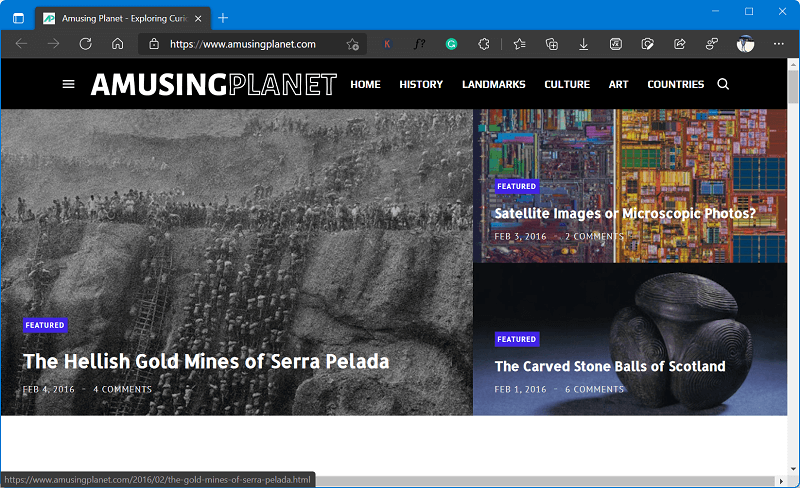 Amusing Planet is a website for people who wish to discover, read, and exchange interesting and trending stories. Every day, the website publishes hundreds of articles on nations, events, art, and literature, among other topics, all of which are free and accessible from anywhere on the globe.
Amusing Planet is a completely free website that does not demand signup or any other personal information. Simply visit the website, select your preferred content, and begin reading. You can also share your articles with others.
This website is one of the best sources of fun. This offers the user access and shares user-created content. It is a website of internet memes. Gradually it has achieved popularity on Twitter, Facebook, and Instagram. This website is undoubtedly a great source of fun.
This site never fails to make you post funny GIFs and videos. It's a productive source of fun on the internet. It adds laughter to your daily life.
My Modern Met is the finest website for sharing innovative ideas, current events, and educational materials with people all over the world. It is created and led by an experienced staff that is dedicated to providing you with the most up-to-date information. The web's design is simple and does not require a signup or any personal info.
It mostly tells stories about science, history, technology, and nature. It was created with the goal of promoting good culture by highlighting the finest of mankind, from the lighthearted and entertaining to the thought-provoking and instructive. It has over 5 million visitors from all across the globe who use it to learn and exchange information on their favorite subjects.

Design Swan is an online platform that seeks out and shares cutting-edge design, inspiration, technology, graphics, and a wide range of other items from across the world. It is intended for a wide range of users and supports several languages, allowing you to utilize it from anywhere in the globe.
There is no need to register or provide any private information. You should go to its official website and begin investigating your preferred topic, which you may read and share for free.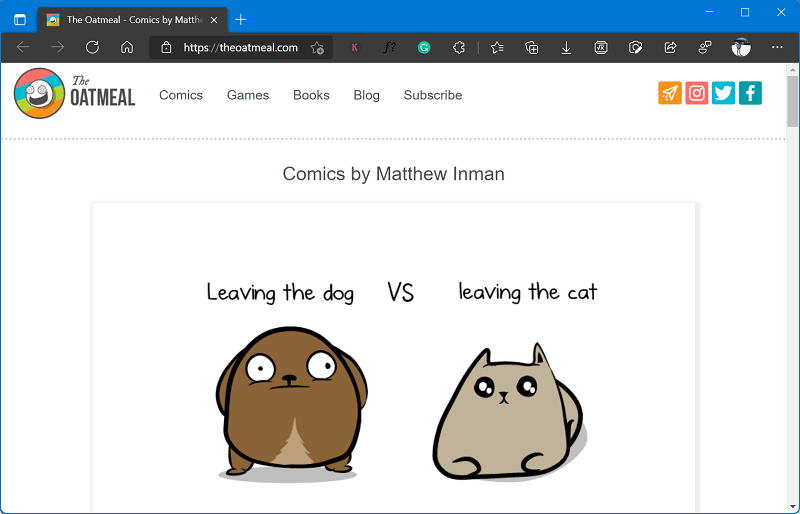 This website is the place to go if you like comic books. It'll literally become your Bible, something you'll swear by. This quirky website, created by Matthew Inman, nicknamed "The Oatmeal," mocks easily relatable difficulties we deal with every day through bizarre illustrations. And that is what has made it relevant to the common man.
The Oatmeal has a lot of material, including comics, quizzes, and a blog, all of which are anchored by Inman's tremendous creativity and witty humor. It was founded in 2009 and stands out among the internet's comedy and humor websites.
Funny or Die has a wide variety of high-quality comedy videos to kill your time guilt-free. You can find amusing blog posts and images that will make you smile and lift your spirits, in addition to movies. They also collaborate with comedians, influencers, and celebrities from all across the world.

The Funny or Die platform has also been around for a long time. However, in terms of content quantity and user base, it has increased in recent years. So, in terms of measures like user-generated photos, videos, and viewers, Funny or Die is a good substitute for Bored Panda.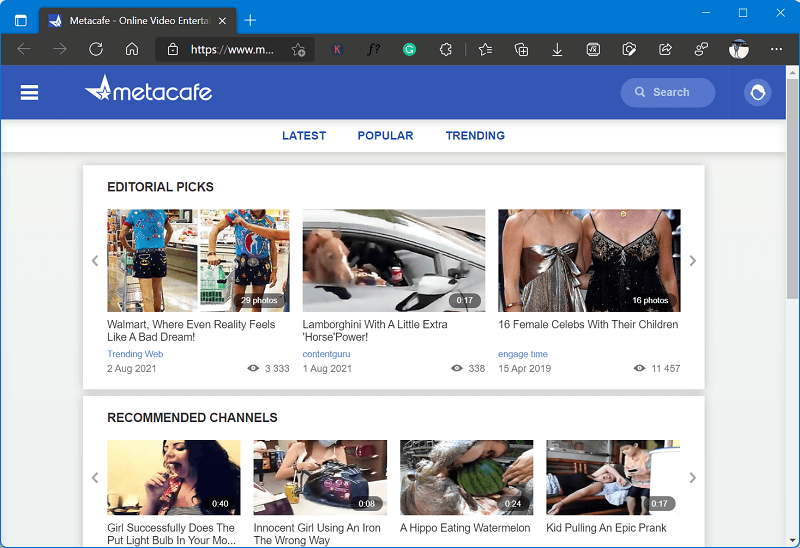 Metacafe is unusual in that it occasionally publishes new stuff that you won't find anywhere else. It has a large number of videos, all of which are short yet amusing clip snippets of various types. On this website, you may also watch music videos and trailers. Metacafe is for people with a lot of free time and a lot of content to smash. The site contains a plethora of digital content that may keep you glued to your computer all day.
Metacafe's media material, on the other hand, is viewer-generated. After watching a video, anyone may share it on this website so that others can appreciate it as well.
Lifehacker is a website that demonstrates that many of the things we consider tough in life are actually rather easy. If you're searching for ways to improve your health, your career, or difficult tasks, Lifehacker is the place to go.
It's a network that turns a rookie or inexperienced hacker into a seasoned one. This time, though, you're looking for methods to make life easier rather than stealing into old accounts. So, if you want to pick up some new and useful skills, you can pay a quick visit to Lifehacker.
Fubiz.net is a web-based platform that produces daily blog posts on the most recent trends. It provides all of the same services just like Bored Panda, but with a fresh new look and as well as some interesting new additions. It is suitable for a wide range of users, and its contents can be accessed from across the world.
Fubiz is particularly great for photographers since it offers a huge selection of high-quality images from all across the globe that you can freely browse, save, and share. There is also a feature that allows you to post your own articles and video content in order to receive real-time reviews and suggestions.
This blog rule is a website that uses multiple time-consuming things to spend your time and reduce your boredom They provide creative works such as creative street art concepts to utilize your valuable time in productive work. Additionally, a humongous spectrum of music, sports, movies is given by this website.
If you visit this website, you will surely be stuck there. You would be engaging all time with this website. If you want to find something greatly funny, artsy, then this is the best website. As Bored Panda provides a full entertaining package, you should be sure to get your daily information along with giggles, and fun lists. The website also provides content from external sources.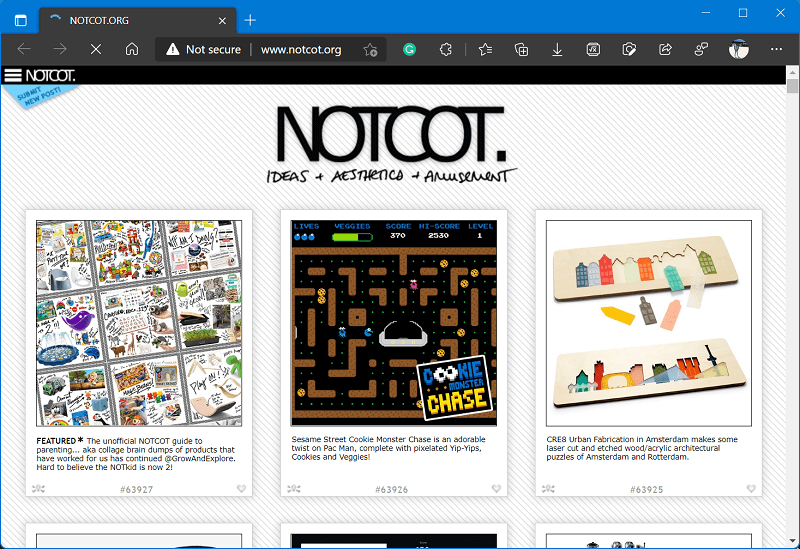 Notcot is a network that contains websites that balance user-generated content and editorial control. This model is called 'curated user submissions'.Notcot was discovered in 2005 in virtue of experimenting in learning CSS. This network contains designs, fashion, mixology.
It is a progress network of sites that priorities mainly on content from the art and design world. The quantity and quality of content Will please every kind of visitor regardless of his/her choices. It can be stated that with the combination of visual filtration, aesthetic idea, and amazing entertainment Notcot is a great choice for time spending.
Ps refers to Photoshop which was initiated in the year 2006. The main objective of Ps Disaster is to mark only those images that have failed. The Photoshopped image has transformed something impossible, artificial, and even funny.
The humorous images of Ps Disaster are undoubtedly a great source of reducing boredom.
So these some of the best websites like Bored Panda (Alternatives). Why don't you go through the list and let us know which you find useful? If you know any other website that we failed to miss, then feel free to share with us.
As an independent platform, it takes a lot of effort to create and curate quality content daily. Our content is totally funded by users like you.
Therefore, if you find information on this website useful, we kindly ask for your support in maintaining the longevity of our platform. If each person who benefits from our website contributes, we can secure a brighter future for our website.
Donate on Paypal or Buy us a coffee if you find the information shared in this blog post useful. Mention 'Coffee' in the Subject. So that I can thank you