VPS hosting does away with plenty of issues posed by cheaper hosting plans, such as shared hosting. You get a virtual server with a VPS plan, which equips your website with standalone capacity in an isolated environment.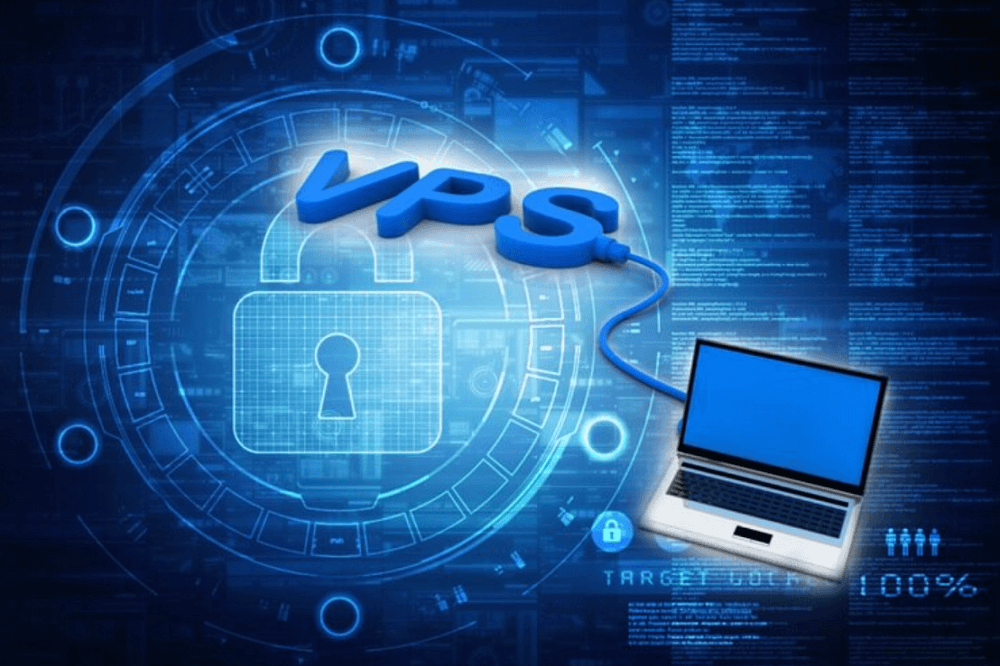 VPS hosting companies provide a dedicated IP address and guarantee hardware resources in the vast majority of cases. Other websites' performance can't affect your site.
VPS hosting is scalable, allowing the user to adjust the server's configuration. You only pay for the resources you use.
VPS hosting providers can position numerous servers on the same physical machine, which makes for more efficient use of hardware. What's more, VPS services offer a great price-to-performance ratio.
VPS hosting and website speed
Fast VPS web hosting is available only when the server responds quickly. The design of the website in question and the configuration of the VPS also affect the website loading speed.
Essentially, VPS hosting solutions support fewer user accounts per server. They make up for this with quality, guaranteeing each user a certain amount of bandwidth, disk space, memory, and CPU time. Resources are easy to scale, which ensures the website will have sufficient server power.
VPS server accounts are hosted in isolated environments. The other users on the server won't impact your website's performance.
Satisfactory uptime
Website owners are typically aiming for very high uptime, 100% if possible. Opting for a managed VPS plan will ensure you have support around the clock from a team of experts who know how to deal with any problems that might arise. The best VPS hosting services are staffed by people with the expertise to identify and resolve any technical problem before the site goes offline.
Advanced security with real-time monitoring
If you sign up for managed VPS hosting, you get a pre-configured server that's ready to start hosting your websites. The server benefits from monitoring in real-time and comes with special tools to protect your site from common security threats and spam and keep it safe.
Scalability
Virtualization is used to create VPSs. In this process, part of a physical server's hardware resources are distributed to a virtual machine, and only that machine uses them. The website owner can rely on consistent performance. If they want, they can add storage space, RAM, CPU cores, and more resources easily. It's usually not even necessary to reboot the virtual machine if you want to carry out an upgrade.
Regularly scheduled backups
Even the best website can go down unexpectedly. A reliable backup can make the difference between extensive downtime and a quick and painless recovery. If you don't choose managed hosting, you'll need to take care of backup and configuration yourself. You need to decide how to store backups and how often you should do backups. Some users find they need to pay for a second server just for their backups.
A managed VPS will be a feasible option if you don't have a technical background. The platform tends to be equipped with integrated backup, which leaves nothing to you. There is full automation of backups and snapshots. Backups are stored on a server remotely, which means you can always access a working copy of your website.
Downsides of VPS hosting
VPS hosting is not for everyone. It's much more expensive than shared hosting, so it won't be a good option if you're on a budget or just getting started. If you choose unmanaged hosting, you'll need a degree of technical knowledge and skills.
Finally, it's hard to choose the right operating system. Most VPS hosting companies use FreeBSD, Linux, or Windows.
As an independent platform, it takes a lot of effort to create and curate quality content daily. Our content is totally funded by users like you.
Therefore, if you find information on this website useful, we kindly ask for your support in maintaining the longevity of our platform. If each person who benefits from our website contributes, we can secure a brighter future for our website.
Donate on Paypal or Buy us a coffee if you find the information shared in this blog post useful. Mention 'Coffee' in the Subject. So that I can thank you