Data privacy is one of the essential aspects of information security, as mobile apps can easily access metadata from your smartphones. Metadata is information of every data, whether it's an image on your phone's gallery or even an HTML tag that instructs browsers on how to layout web pages.
According to a study, Facebook's 98% of revenue comes from targeted advertisements designed through analysis of user information on the social media platform. However, the problem starts when such data is exposed to hackers.
According to Fortune, in 2021, more than 281.5 million people were affected by data breaches. So, there is no denying that businesses need to secure mobile apps from hackers, and users need to take measures to ensure information security.
Improve Your Data Privacy When Using Mobile Apps
There are some ways to protect your data from such exposure, which we will discuss here, along with some tips for mobile app companies to avoid data breaches.
1. Security Updates
For users, security updates are essential to ensure that the data shared with the application is safe. There are two critical updates that a user must be careful not to miss. First is the application updates that they can install through the play store, and the other is the security patches in their mobile operating system.
It is also essential for users to choose smartphones from brands that promise at least 3-4 years of security updates for their mobile phones. However, this will depend on how long you will use that smartphone; it is still a good practice to opt for a smartphone offering more than two years of security updates.
For mobile application developers and businesses, it is essential to release security updates to avoid data breaches. Here, organizations need to leverage mobile app versioning to ensure security. Second tip and one of the most significant ways to ensure data privacy is using VPN or Virtual Private Network.
2. VPNs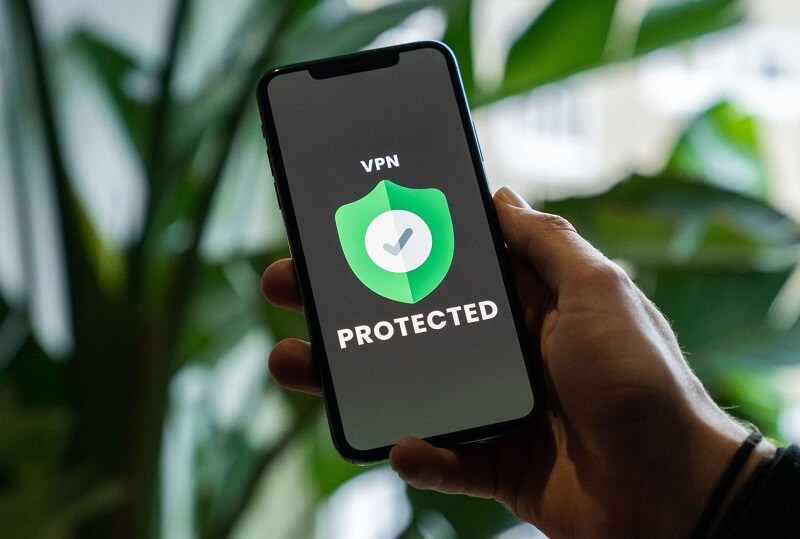 VPNs allow your data to stay private from different hackers and also block malicious injections. Enterprises can also leverage VPNs for their employees and ensure a secure network across applications used in the organization.
A VPN can offer,
Extended secure connections across the world without the use of a leased network for exchanging sensitive data
The flexibility of remote connection for employees and offices even through business intranet
Access to data through tunneling enables security for specific information and personal user data.
The next tip to ensuring data privacy for your mobile devices is checking on specific bugs that suddenly occur.
3. Security Bugs
Some mobile applications will function erratically when hacked like suddenly accessing the camera when there is no need. Another powerful system is sudden battery drainage or heavy ram usage by applications eating away your smartphone resources to access data. So, how to ensure that you save your devices from such applications?
One of the simplest ways is to uninstall such applications for users as it can harm devices. For mobile application developers, they should leverage a monitoring tool that constantly monitors how their apps behave. Any suspicious activity needs immediate adjustment for enhanced security.
Further, these organizations can even leverage code signing certificates to allow their users secure access to the application software.
4. Secure Install
Organizations and businesses who want their users to have secure access to the mobile application can leverage code signing certificates. It enables enterprises to quickly secure mobile apps from hackers by issuing a digital certificate to users.
A code signing certificate binds the identity of a business to a public key which can only be decrypted through a private key pair. The use of private and public key systems is commonly known as Public Key Infrastructure(PKI).
Here the code of the app is hashed through a function and then further encrypted by a security key pair. As a mobile application developer or business, you can use a private key pair for signing a code that public key by users can decrypt for secure installation.
If budget is a constraint, you can easily leverage a cost-effective cheap code signing certificate available in the market for the secure installation of applications for users. The next tip is downloading and installing mobile applications from play stores as they have security features to avoid malicious apps.
5. App Stores
Every application store has its own set of guidelines for apps to get published. For example, if you want to publish an application on the iOS app store, you need to comply with their guidelines. So, there is no doubt that downloading apps from the play store can be far more secure than unknown third-party sources.
Another essential part of these guidelines is to create bug-free applications. For mobile app developers, bugs can be challenging to track and fix, but they will convert into vulnerabilities that can be exposed to hackers without such a process. Another essential tip to ensure that you have data privacy is checking on your smartphones' settings.
6. Security Settings
It is common for many users to receive advertisements and bloatware with some applications that can have malicious intent. Here you can change the privacy settings in your smartphones and avoid applications or mobile OS showing such ads.
You can also restrict mobile operating systems or even native platforms like Google from accessing your data by simply changing the setting in your phone. For example, first, go to the "Google" settings in your smartphone, and you will find options to stop ads.
Even platforms like Google and Apple are already adding security features to avoid data breaches with more power to users with data access permissions.
Conclusion
There are more than five million applications on different platforms like Android and iOS. Identifying secure applications and maintaining data privacy is not easy for mobile users. However, mobile applications developers and organizations that leverage such digital platforms need to employ more security measures to avoid data breaches.
However, with encryption-based technologies, user authentications, and other such solutions, they can improve the security of their mobile applications.
As an independent platform, it takes a lot of effort to create and curate quality content daily. Our content is totally funded by users like you.
Therefore, if you find information on this website useful, we kindly ask for your support in maintaining the longevity of our platform. If each person who benefits from our website contributes, we can secure a brighter future for our website.
Donate on Paypal or Buy us a coffee if you find the information shared in this blog post useful. Mention 'Coffee' in the Subject. So that I can thank you