AI Chatbots are building the path to using AI in every field in the near future. These chatbots cater to the needs of every individual for various purposes like writing essays, writing code, correcting the codes, proofreading content, and more. Learn
Various AI chatbots, like ChatGPT, are available online that you can access anytime and put to use. You can put in any number of queries and get answers to them without much delay.
But what are the best AI chatbots that one can use? With all the available chatbots, choosing the best one to use can be difficult. Let's see some of the best Artificial Chatbots that you can consider using.
One of the most renowned AI chatbots is Kuki. This multi-award-winning chatbot has claimed the Loebner Prize Turing Test five times, solidifying its position as a leading conversational AI. You can engage with Kuki in natural language conversations, discussing various topics and experiencing its impressive conversational abilities.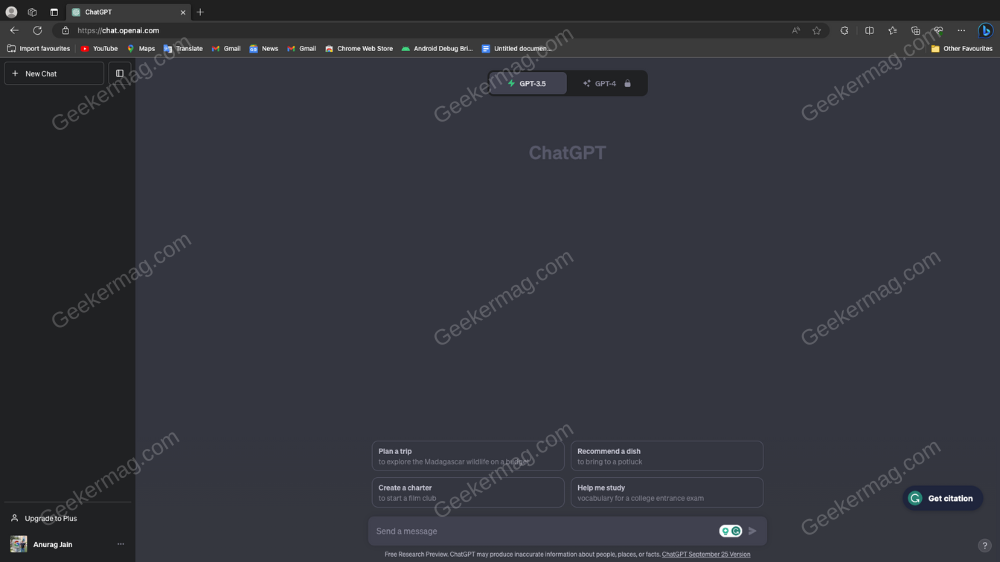 We would like to start our list with ChatGPT, an AI chatbot from the OpenAI. This chatbot is based on GPT-3.5 and GPT-4 and is free for the users. You can type anything on the ChatGPT and get answers to it. Many people have created queries you can input in ChatGPT and get the most out of the ChatGPT.
The best part about using ChatGPT is understanding the search intent and giving the output accordingly. You can access the ChatGPT through the Web or its mobile app. There are free and plus versions of this chatbot. The free version allows you to access the GPT-3.5 model, whereas the plus version allows users to access GPT-4 with faster response speed.
The next AI chatbot is Google's own Bard. Google Bard is based on PaLM LLM, and you can create product descriptions, write codes, make changes to your documents and resume, paraphrase a text, get tips on something, and more.
Google Bard understands both English and Hindi, so you can type in either language and get a response in the same language. Unlike ChatGPT, whose data is limited to 2021, Google Bard fact-checks everything from the internet so you get correct and up-to-date results. However, to access it, you must use the web version as there's no app available for it.
Cleverbot is an AI chatbot that learns from conversations with users. It gathers knowledge from its interactions and employs this information to generate responses. The more it interacts, the smarter it becomes.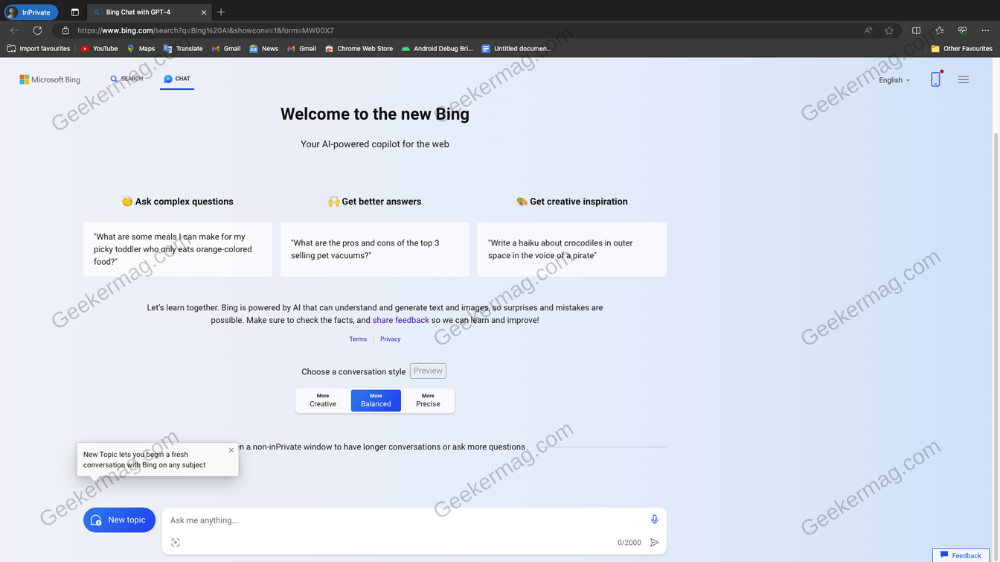 Another most popularly used AI chatbot that you can use. Accessing Bing Chat is easy; you can do it when you search for something on the Bing. The Bing Chat is also integrated directly into the Microsoft Edge browser. You can also find the Bing Chat app for Android and iOS.
Bing Chat can be useful for many things, such as decorating an apartment, creating a sports image, planning a vacation, and more. You can ask even the most complex questions with Bing Chat and get appropriate answers per your search intent. Learn how to use Bing Chat from Microsoft Edge. Or, learn How to Use GPT-4 in Bing Chat with Multimodal Feature.
Replika takes a different approach, focusing on personal growth and mental well-being. As a virtual companion, Replika creates a supportive space for users to express their thoughts and feelings. Using machine learning, Replika adapts to individual users and provides personalized responses.
AI chatbots have come a long way, offering engaging and realistic conversations. Whether you're looking for a general-purpose chatbot, an emotionally intelligent companion, or a conversational partner that learns from interactions, these AI chatbots provide an array of options to suit your needs.
This is another AI chatbot that is powered by GPT-3.5. This AI chatbot is similar to ChatGPT but with a different interface. This can do everything you can expect from a chatbot, such as creating a To-Do list, generating ideas for content, planning a trip, and more.
You can even get real-time data through the chatbot. The free version limits the number of messages you can send. To unlock extra features, like API access, bulk writing mode, increased message count, etc, by opting for the subscription offered
HuggingChat is an open-source AI chatbot that is based on Llama. When you visit the HuggingChat web page, you can search from the web or ask the chatbot. If you have some questions, you can ask the chatbot, and it will present the answers as per how the model is trained. You can turn on the Search Web toggle to get the updated results from the internet.
The chatbot offers two themes, i.e., Light and Dark, and you can switch between them as per your preference. You can ask the chatbot to code a game or make an app in your preferred language, and it will do so. With the correct prompt, you can get the most done out of the HuggingChat AI chatbot.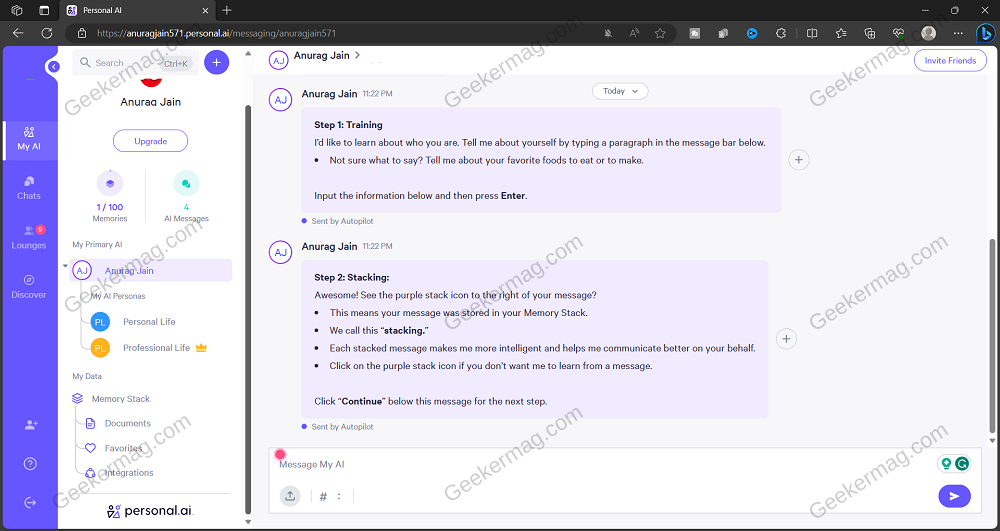 The world needs another you or, say, you need a reflection of yourself to whom you can talk and have clear ideas. This is what Personal AI helps with; you can create your AI that goes by your name and photo. Not only this, but you will have to tell the chatbot everything about yourself, like what you do, your interests, etc., to have a perfect replica of yourself in the form of an AI chatbot.
The chatbot will adapt to your communication style over time, making you feel like you are talking to yourself. You can ask anything from the chatbot, such as messaging others, writing emails, getting a second opinion on something, or more. The chatbot looks into your history and trains itself over time based on your communication pattern and the data provided, so you can expect the answers that suit well as per your situation.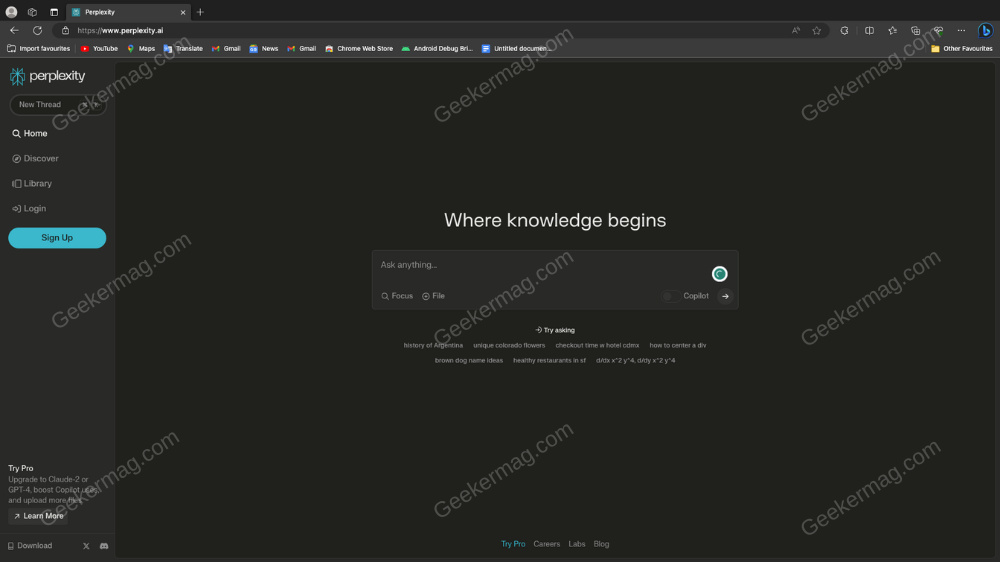 Perplexity is also a well-known artificial intelligence chatbot that is based on GPT-3.5. You can ask anything to this AI chatbot, including your maths equation. For instance, you can give complex integration and differentiation questions, and Perplexity will give you the appropriate answers.
There are two versions of the Perplexity, i.e., free and pro. With the free version, you get access to GPT-3.5. Whereas, with the Pro version, you can access Claude-2 or GPT-4 along with Copilot. Plus, you access the API and use it on your app or website.
If you are looking for an AI chatbot to empower your business, you should go for Tidio Lyro. This chatbot works as a customer service chatbot, which you can integrate into your customer service chat support. This ensures your customer gets assistance in real-time without the hassle of hiring manpower.
Unlike the dedicated customer support team, Lyro is available 24/7, so your customers can get their queries resolved anytime. You don't have to do much in training the chatbot; it trains itself based on your given information. Tidio Lyro understands the intent behind the customers' messages and resolves their queries accordingly.
Another great AI chatbot that we have on our hands is ZenoChat. Just like other chatbots on this list, ZenoChat is a free chatbot that you can use. The intriguing thing about this AI chatbot is that you can add Persona, like assistant, scientist, programmer, copywriter, product manager, and more.
You can select the persona, and the chatbot will respond to your queries accordingly. You can also upload the document to the chatbot and ask queries related to it. ZenoChat is free; all you have to do is create a free account to continue using it.
Other AI Chat Bots (Worth Trying)
Rose is an AI chatbot developed by Chatbot4u. It possesses a vast knowledge base and can engage in natural language conversations. Rose is designed to provide users with informative and entertaining interactions.
A.L.I.C.E.: A.L.I.C.E. (Artificial Linguistic Internet Computer Entity) is an award-winning chatbot created by Dr. Richard Wallace. It aims to simulate intelligent conversation and can discuss a wide range of topics.
Eliza is an early example of a chatbot, developed in the 1960s by Joseph Weizenbaum. It uses pattern matching and simple language processing techniques to engage in conversation, primarily simulating a Rogerian psychotherapist.
Pudding AI is an AI chatbot that allows users to create their own AI chatbot characters. It provides a user-friendly interface for designing, training and deploying custom chatbots.
Mitsuku, ChatGPT, Cleverbot, Xiaoice, and Replika are just a few examples of the remarkable chatbots available online. Explore their capabilities, engage in conversations, and witness the power of AI in delivering lifelike interactions.
Conclusion
These were some of the best artificial intelligence chatbots available online. Most of these chatbots we have listed in this article are free, so you have to do nothing except sign up for them to use them. These chatbots are powered by popularly used language models and train themselves to serve the users better.
As an independent platform, it takes a lot of effort to create and curate quality content daily. Our content is totally funded by users like you.
Therefore, if you find information on this website useful, we kindly ask for your support in maintaining the longevity of our platform. If each person who benefits from our website contributes, we can secure a brighter future for our website.
Donate on Paypal or Buy us a coffee if you find the information shared in this blog post useful. Mention 'Coffee' in the Subject. So that I can thank you