In today's day and age, the media plays a critical role in shaping public opinion. Therefore, media houses must remain unbiased and ethical in their publications and articles. This is even more important for Online News Sites.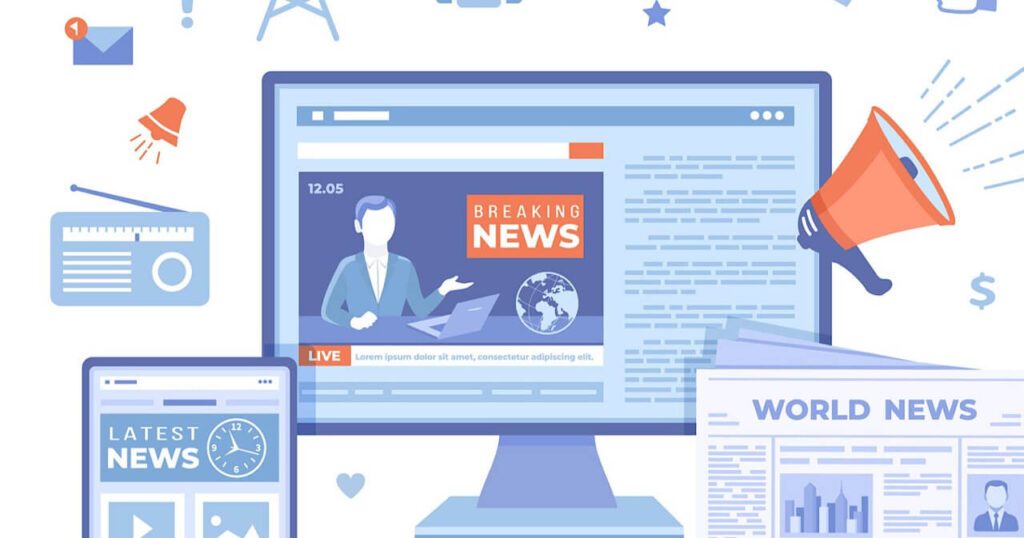 Governments and powerful entities may force media outlets to publish stories and articles beneficial to them. This blatantly violates the free spirit of the press and also undermines the credibility of their work.
News outlets must be neutral and critical of every issue, occurrence, and story. Many online news outlets continue to uphold their credibility and consistently provide unbiased news to the masses.
Best Online News Sources
These are some of the best online news sources that are available on the web or run their applications on iOS and Android:
Please note that the following list does not have any hierarchy and follows no order whatsoever.
1. Al Jazeera English
Primarily based in the Middle East, Al Jazeera English is an influential news network with branches and subsidiaries worldwide. It has a reasonably extensive network spread all across the globe.
It covers a wide range of issues, from current affairs to pertinent stories, seven days a week, 24 hours a day. It has been able to capture English-speaking audiences not only in the middle east but around the world.
Platforms: IOS | Android | Web
2. Apple News
Apple News excels at providing personalized, curated stories in multiple forms to its users. It employs only the most trusted sources for its publications. It also provides a wide plethora of features depending on the preferences of the user.
Apple News provides Audio Stories for those who like to listen. Users can skim through the top stories of the day with Apple News Today. With Apple's seamless integration, you can connect the audio accounts to your car.
The topics covered vary from politics, technology, fashion, entertainment, science, etc., and just about anything and everything. It partners up with reliable news outlets to maintain the quality of the stories.
Platforms: iOS
3. Associated Press News
Associated Press News or AP News is a US-based media outlet that is one of the most influential and highly regarded globally. It is a non-profit, non-government international organization that boasts a respectable reputation built over 170 years.
It provides fast, accurate, and unbiased news. An array of topics are covered in multiple formats. The organization has won 56 Pulitzers for their exemplary work towards objective journalism.
4. BBC
The British Broadcasting Corporation is the largest broadcasting media corporation in the world. It has branches set up worldwide and provides reliable stories in domestic, global, and online formats.
It has cultivated a reputation for being impartial and unbiased in its publications. They operate outside the control of the government and therefore provide a high standard of credible journalism.
Platforms: IOS | Android | Web
5. CNN News
The Cable News Network is a global media outlet based out of Atlanta, US. Though its primary audience comprises the US, it has been broadcasted in over 212 countries internationally.
CNN News runs an extensive media platform, providing stories 24 hours a day, seven days a week. They employ a dedicated staff of almost 4,000 globally. CNN reports on issues ranging from current affairs, sports, politics, etc. They also run multiple programming channels throughout the day.
Platforms: IOS | Android | Web
6. C-SPAN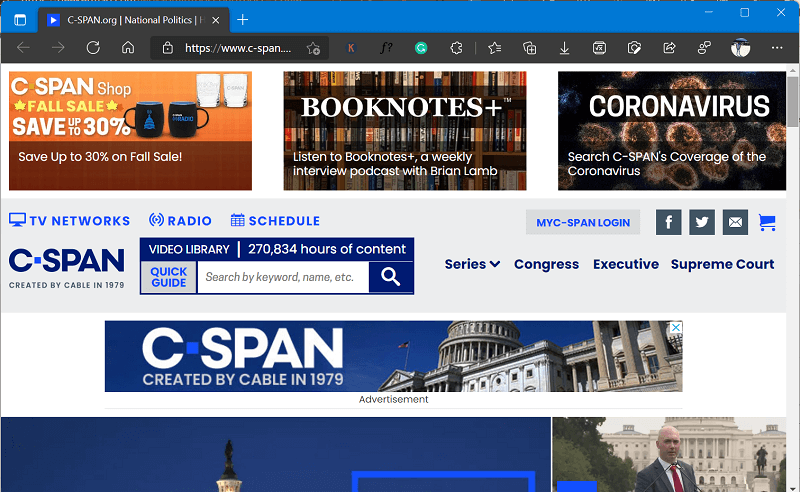 Cable-Satellite Public Affairs Network is a broadcasting network restricted to the US. It mainly focuses on proceedings of the federal government of the country and topics relating to current affairs.
It has a vast network employing television, radio, cable and satellite, streaming media, etc. It also covers some major issues around the world and the proceedings in Australian, Canadian, and British parliaments.
Due to its focus on public policy, C-SPAN hosts interviews and such, along with a few other programs.
Platforms: IOS | Android | Web
7. Financial Times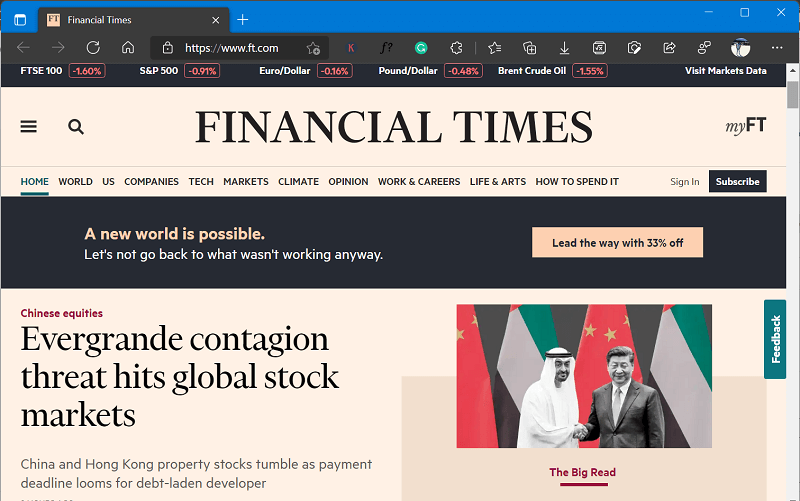 Financial Times is a highly revered and reliable source of financial news in the world of finance. Financial Times primarily focuses on stories revolving around business, economics, and finance, as the name implies.
It operates internationally, employing nearly 3,000 people worldwide. Although FT primarily focuses on financial news, it also covers major topics relating to politics, sports, weather, etc.
Platforms: IOS | Android | Web
8. Flipboard
Flipboard adopts a unique format of news aggregation. It is an aggregation software that fetches news from social media news feeds and presents it in a magazine format.
The stories can be curated and personalized for you based on your interests. Flipboard covers an appreciable variety of topics, so the scope for personalization is vast. It excels at grabbing the reader's attention with its attractive and aesthetic interface.
Platforms: Windows | IOS | Android | Web
9. Google News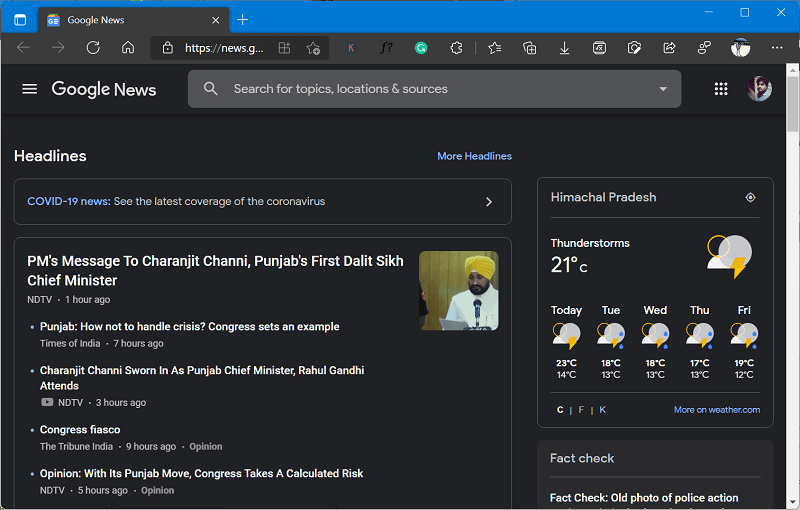 Google News is another news aggregator that has earned user trust and recognition. Due to the power of its search engine, it can curate interesting topics and trending/relevant stories quickly and from a vast plethora of sources.
Google News offers the coverage of personalized articles or presents stories and articles completely unfiltered. Google News grants the user a considerable amount of options for preferences and presentation.
It covers every topic under the sun in over 35 languages. Different domains of news can be filtered and downloaded for viewing later. It is incredibly user-friendly and, as such, has rightly earned its reputation.
Platforms: IOS | Android | Web
10. Ground News
Ground News has a very understandable yet unique perspective on journalism. While it is a news aggregator, it presents several articles on the same topic from different publishers.
Ground News wants its user to be as informed as possible. While they fetch news relevant and of interest to the user, they provide multiple perspectives on the same topic.
It also showcases a "blindspot report" where articles having only one view on the political spectrum are covered.
Platforms: IOS | Android | Web
11. Inkl
Over a hundred credible sources worldwide merge to provide the topic stories to the user on Inkl. It is a private news company with a regular membership covering a vast number of topics.
It focuses on giving users high-quality content unhindered by ad-walls, pay-walls, and clickbait. It boasts a clean design and a user-friendly interface. It also provides comprehensive filtering options for the benefit of the users.
12. Microsoft Start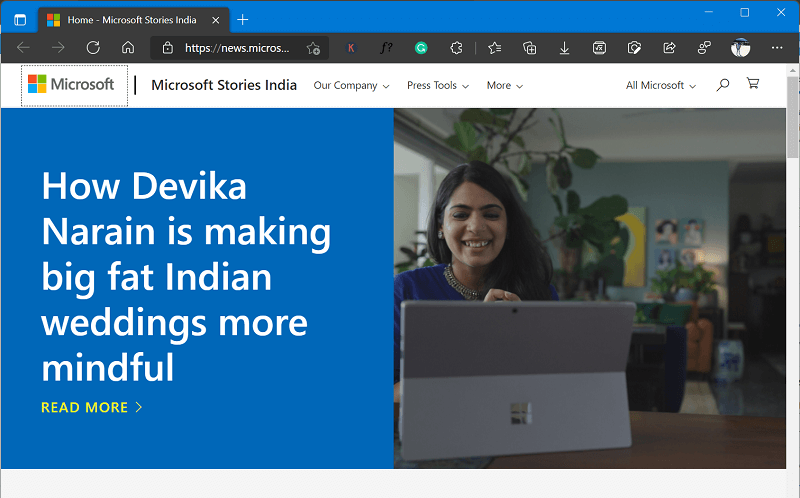 Microsoft Start is a brand new news service available on Windows, IOS, and Android. It is easy to navigate and incredibly light to keep things running smoothly.
It covers all topics under the sun and grants the users many convenient options like integration across devices, theme choice, preferences, interests, etc. The user can filter certain news outlets and topics, adjust display settings, and receive local news.
Overall it is an excellent option for users desiring customization and quick relevant stories.
Platforms: Windows | IOS | Android | Web
13. PressReader
PressReader is a top-rated freemium news aggregator software. It offers a comprehensive and massive array of topics for the user. The users not only get access to top newspapers and publishers but magazines as well.
Housing over 7,000 publications in over 60 languages, PressReader curates stories and articles from credible publishers.
Platforms: Windows | IOS | Android | Web
14. NPR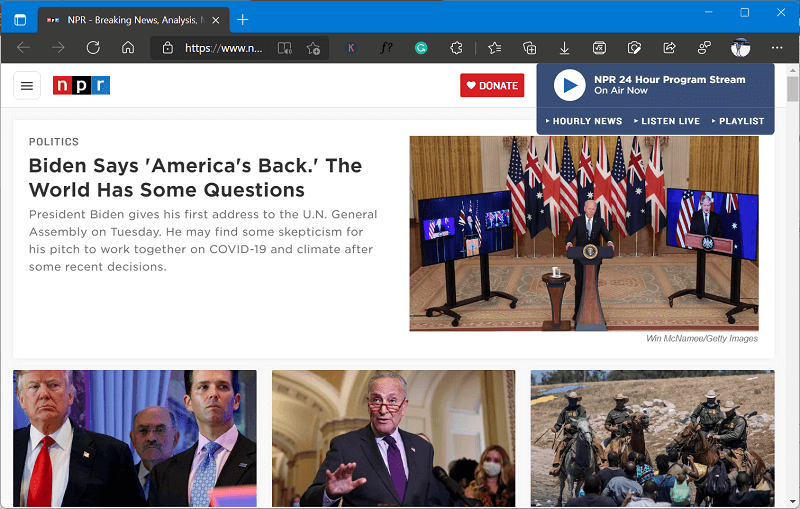 NPR is often perceived as biased, but its track record of stellar excellence blows away all such critique. It is held in high regard in the world of journalism.
It is independent and non-profit, with extensive radio networks around the US. It has an extensive reach, and it taps into it carefully. NPR's reporting has little to no bias and instead provides news to its 32 million on-air audiences from a neutral stance.
Platforms: IOS | Android | Web
15. ProPublica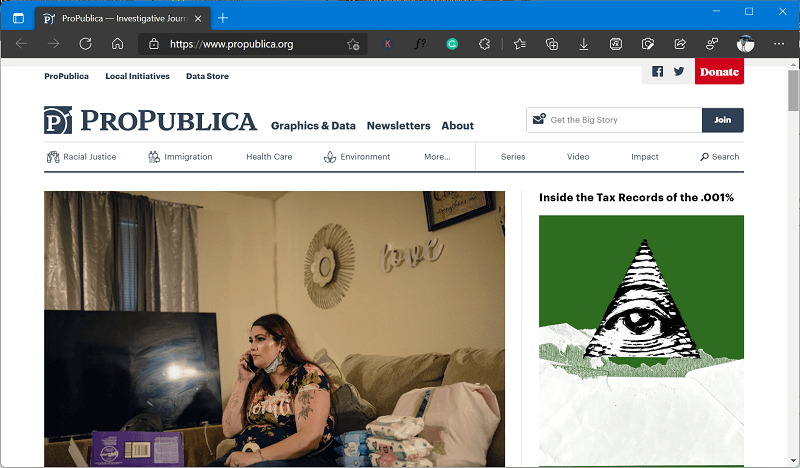 ProPublica has made an enormous impact on investigative journalism. It has a reputation for fighting against abuse of power by influential and powerful entities. For its efforts, ProPublica has won 5 Pulitzer Awards.
ProPublica focuses on stories that can potentially impact the world. These topics can vary from politics, science, technology, healthcare, etc.
Platforms: IOS | Android | Web
16. Reuters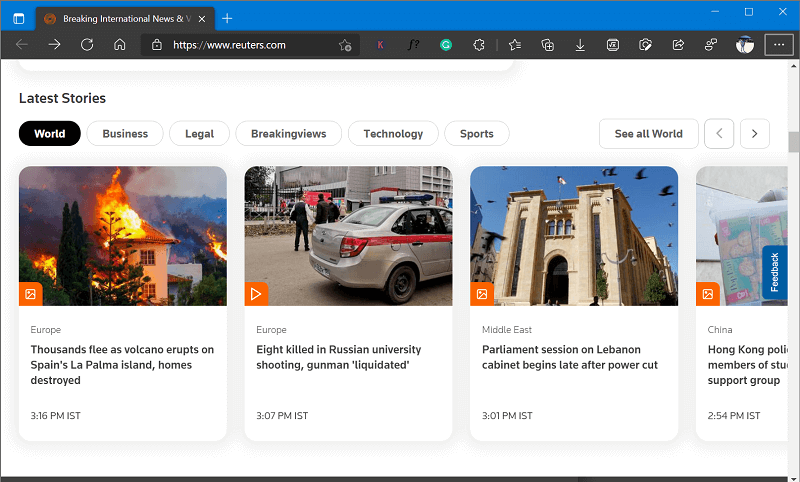 Reuters is an international media organization that is highly focused on the neutral reporting of stories. It has garnered a solid reputation for reliable and unbiased reporting since it was founded in 1851.
It employs over 2,500 journalists from around 200 areas, making it one of the most prominent news outlets in the world. It has an impeccable conviction for integrity and trust, which is reflected in the excellence of its journalism.
Platforms: IOS | Android | Web
17. The Wall Street Journal
The Wall Street Journal (or just The Journal) is an international news company that focuses on finance, economics, and business. Founded over 130 years ago, it is highly revered as a newspaper of record.
With an average of 2.8 million daily circulations of The Journal, it has captured a significant international audience. It is undoubtedly one of the best newspapers for news on finance and business, with the 37 Pulitzers serving as testament.
Platforms: iOS | Android | Web
18. Feedly
Feedly is a directed news aggregating software that curates preferred topics, all in one place. The user will identify the issues which are of interest to him. Feedly will aggregate the news and stories related to the selected topics and present them to the user.
Feedly excels at organizing timely stories, minimalist design, user-friendly interface, filtering news, and many more spheres. Its well-designed AI can fetch and filter the relevant information and drown out the noise.
Platforms: IOS | Android | Web
Conclusion
Credibility matters the most when it comes to information. Therefore, media outlets must be unbiased, neutral, and credible in all the stories and publications they present to their audience.
These online media outlets have maintained a code of integrity. Their audiences have been able to receive unbiased information at their convenience due to the efforts of these organizations. The spirit of journalism is undying.
As an independent platform, it takes a lot of effort to create and curate quality content daily. Our content is totally funded by users like you.
Therefore, if you find information on this website useful, we kindly ask for your support in maintaining the longevity of our platform. If each person who benefits from our website contributes, we can secure a brighter future for our website.
Donate on Paypal or Buy us a coffee if you find the information shared in this blog post useful. Mention 'Coffee' in the Subject. So that I can thank you