Google updated the Customize this page (Gear icon) with fresh Customize button. The functionality remains the same, you can set customize background in new tab page in Chrome browser.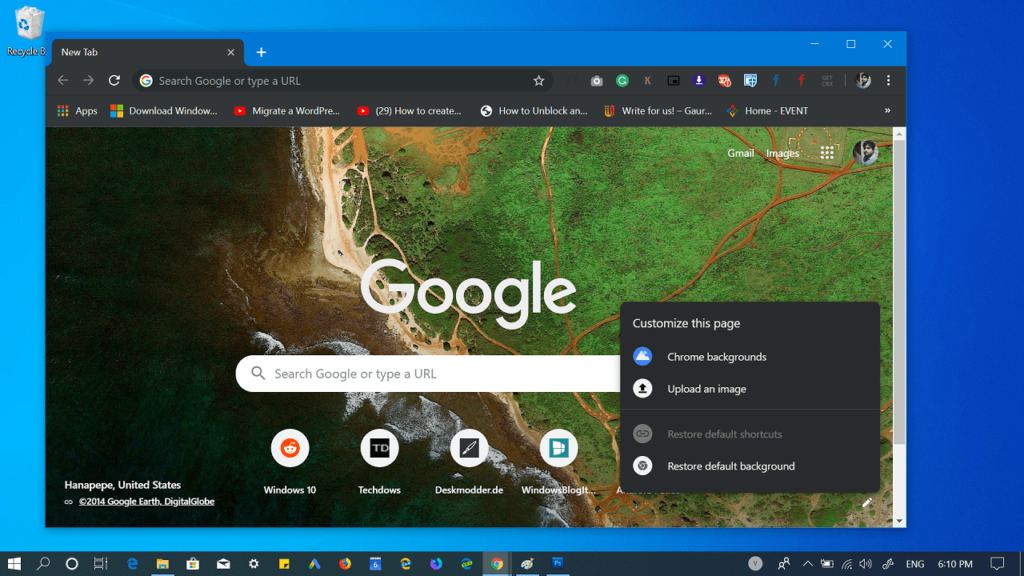 Starting with Google Chrome 74, the company has rolled lots of useful features and the most awaited feature out of them is Chrome dark mode.
The new thing we have noticed that the company has updated the Gear icon with the Customize button. Now if you open a new tab in the Chrome browser, instead of Gear icon you will see a fresh Customize button with pencil icon which is available on the bottom right corner.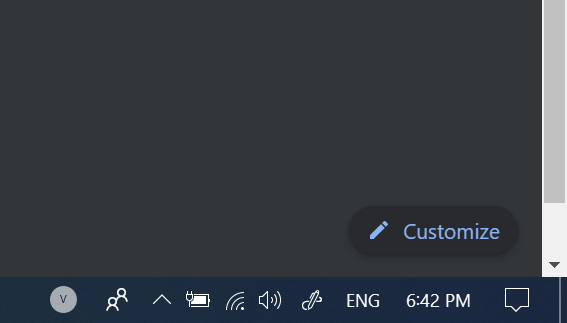 The Gear icon was first introduced in Chrome 69, using which users can set custom background or color of their choice to the New Tab page in Chrome. We didn't find any new option in the Customize this page box. It means the functionality remains the same. Maybe, the company is planning to bring more customization options in future updates.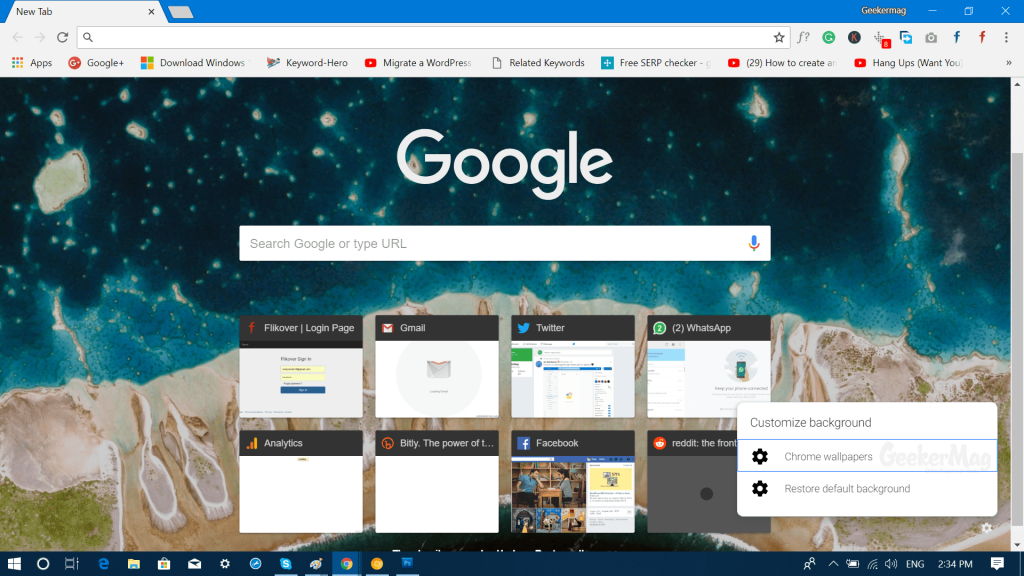 How to Set Customize Background in Chrome New Tab Page
In case, you're bored of the plain white background in Chrome browser, or you were not aware of this feature till now, here is how you can set customize background or color.
1. Launch the New tab in the Chrome browser
4. Now if you open the New Tab in Google Chrome and have a look at the bottom right corner, you will see a Customize button.
When you click on it, Customize this page dialog will open up. Here click on Chrome background.
This will open a box giving you the option to select from wallpaper from various Google Wallpapers category which includes:
Landscapes
Texture
Life
Earth
Art
Cityscapes
Geometric Shapes
Solid colors
Seascapes
Select Google Chrome wallpaper category from which you want to select a wallpaper.
Here you will get a list of wallpapers that comes under the selected category. Select one and then click on Done button.
Instantly, the same wallpaper will be set background on the New Tab page. This is how it looks like: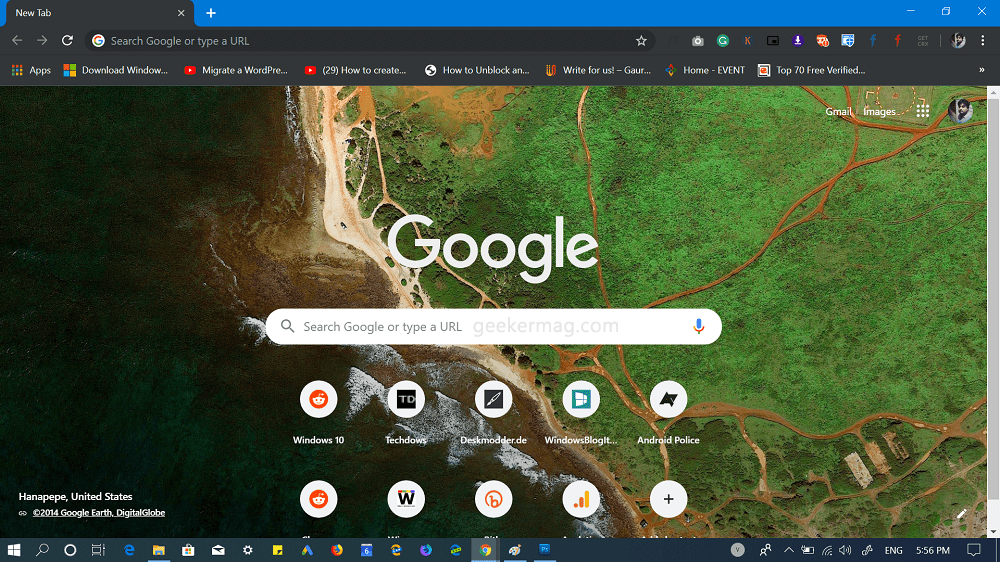 In case, you want to set the solid color, as a background then select Solid Colors category from the list. It has various colors.
How to Remove New Tab Background?
At any point, you want to switch back to the default background of Chrome; then you need to click on the Customize button and then select 'Restore default background' option.
Apart from Chrome background, there's an option to set a custom background. For that, click on the Upload an image, this will open the browse window, select the image which you want to set.
Isn't this a handy feature? What are your thoughts about the new Customize background option in the Chrome browser? Let us know in the comments.