Want to try the new Customize menu for Chrome New tab page? In this post, learn how to do that.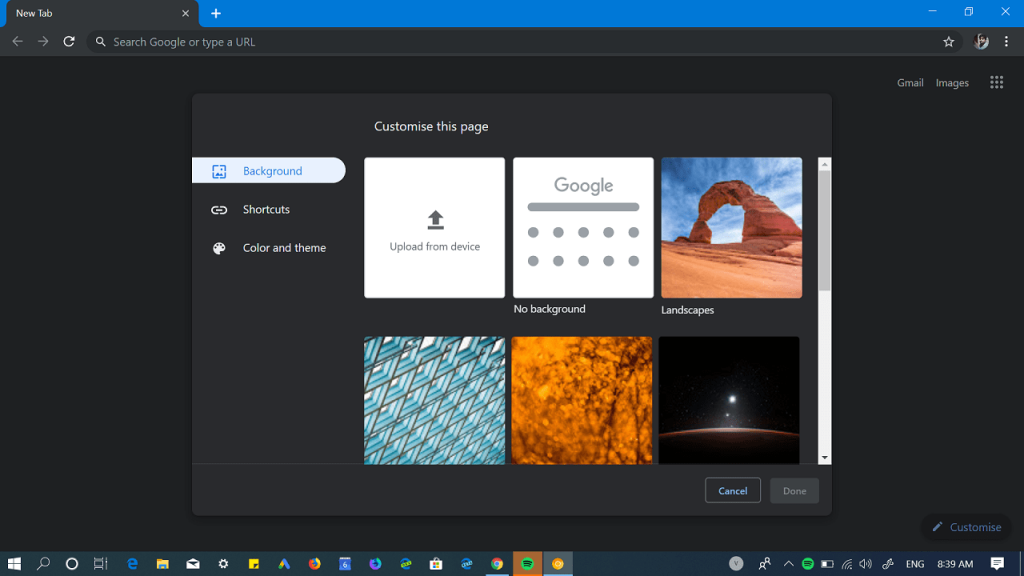 Google is about to improve the Customize feature on the New Tab page in Chrome. The company recently introduced two new flags that offer users a refined menu for the Wallpapers, Shortcuts, and Colors and Themes.
The flags are as follow:
NTP customization menu version 2
Chrome Color menu
With default settings both flags are disabled, and to start seeing the new options in the Customize menu, you need to enable both flags.
Chrome New Customize Menu for New Tab
Here's what you need to do:
You need to be running the latest version of Chrome Beta, Developer, and Canary to get access to these flags.
Now, you need to visit following flags address:
chrome://flags/#ntp-customization-menu-v2
chrome://flags/#chrome-colors
and change the settings from Default to Enabled. Make sure to click on the Relaunch now button to apply the changes.
If you click on the Customize option available on the bottom right corner, the new menu with three entries opens up.
At the moment, the feature is still under development. Also, there's no official statement from the company about when they are going to release a refined Customize menu for Chrome New Tab.
What are your thoughts about the New Customize menu for New Tab in Chrome? We would like to hear from you.
Source – Ghacks