Microsoft is working on adding a new "Depth effect feature in Windows 11" which will use AI to add depth effects to desktop backgrounds when enabled.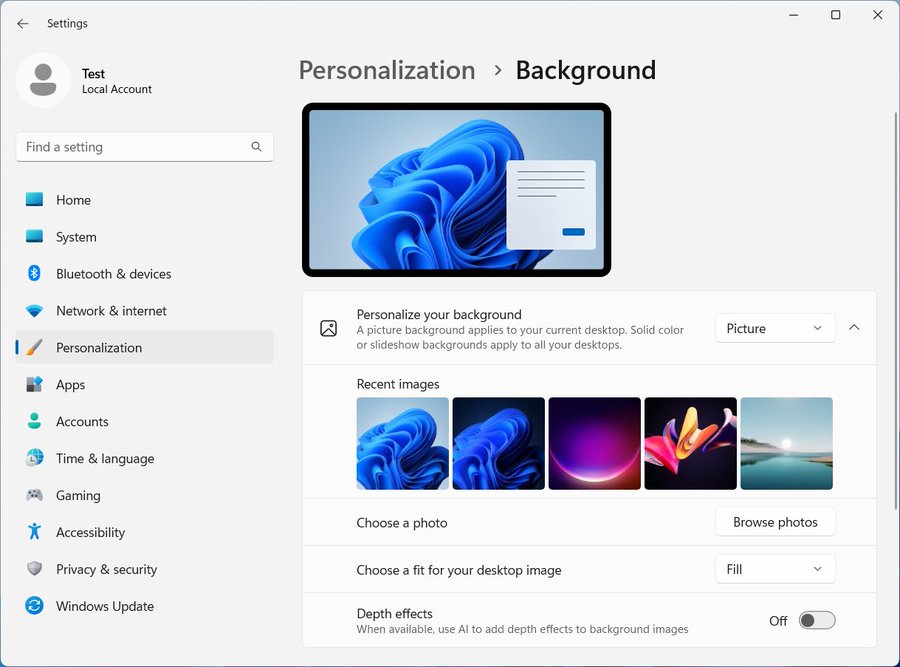 FYI, Depth effect automatically detects an object in a wallpaper or picture and lifts it from the background, and places it in front. As a result, adds a 3D effect to the wallpaper.
The first traces of the Depth effect feature is first spotted in Windows 11 build 25309. The feature is under development, non-functional, and disabled out of the box.
The option to enable or disable the depth effect feature is available on the background settings page which can get accessed by going to Settings > Personalization > Background. Here, you will find the option to enable or disable the Depth Effect.
Although it is possible for the users to enable the feature in Windows 11 build 25309, the process requires lots of work, and it's not an easy task.
Right now, there's no information provided by Microsoft about this feature, so it's unclear when this feature will officially make its debut on Insider builds and later in the stable build.
Whenever we get additional information about the Depth effect feature, we will try to update this article as soon as possible.
In the meantime, why don't you share your opinion about AI Powered by Depth effect feature in Windows 11?
Thanks, @thebookisclosed, @XenoPanther and @PhantomOfEarth (Twitter) for sharing information about this feature.