The blog post has easy instructions on how to always display the Spotify app icon in the Windows 10 Notification tray.
Starting with Windows 10 Version 1809, it is possible to add third-party apps icon in the notification area of the Windows 10. There's an option to do so in the Windows 10 Taskbar Settings.
But there's a limitation of this feature. It will show the app icon in the Taskbar tray when the program itself is open or running and don't show the icon when the app is closed.
To overcome this thing, some app developer for Windows 10 decided to add appropriate settings in their application settings so that users can take full advantage of the feature offered by the operating system.
The same in the case for Spotify Music, the popular music streaming application used by people all across the globe. The company has introduced new settings that allow you to always keep Spotify icon in the Windows 10.
If you're interested to use this feature, then here's what you need to do:
Always Display Spotify in the Windows 10 Notification area
In Windows 10, Launch Settings > Personalization > Taskbar > Select icons to display on the taskbar > Spotify. Here move the Slider to ON Position.
Launch Spotify app on your device and then click on the Menu (Down arrow icon) available next to Profile icon and name. Select Settings from the menu.
Here, scroll down to the bottom and select 'Show Advanced Settings' and then head over to 'Startup and Windows behavior' section.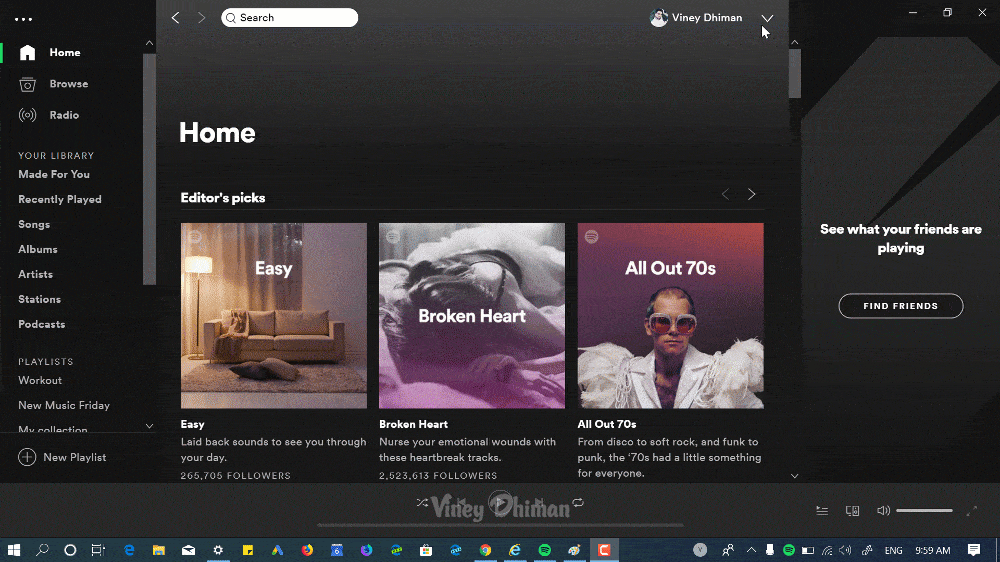 Under this, you need to move the slider for "Close button should minimize the Spotify window to tray" to ON position.
That's it
After doing this, even if you close the app, you will continue to view and always have the Spotify icon available in the Windows 10 Taskbar tray.