Mozilla recently released Firefox 75, the latest version of Firefox browser comes with lots of useful features and one out of them is the "Install website as App" previously called "Site Specific Browser". In this blog post, you will learn how to enable the feature.
Firefox Site Specific Browser (SSB)
Site Specific Browser feature lets users run any website in its own window with minimal UI. The web page with SSB feature will open up with no navigation controls or no toolbars, but won't open up in full screen mode, gives you a feeling that you're using a desktop application.
The same feature is already available in Chrome and Edge Chromium with the name PWA. You might love to check following blog posts:
With default settings, the Install Website as App (SSB) feature in the Firefox browser is disabled. In case, you have already downloaded the latest version of Firefox, then here's how you can enable the feature.
Enable Install Website as App in Firefox
1. Launch the Firefox browser.
2. Open a new tab in the browser, typeabout:config in the address bar.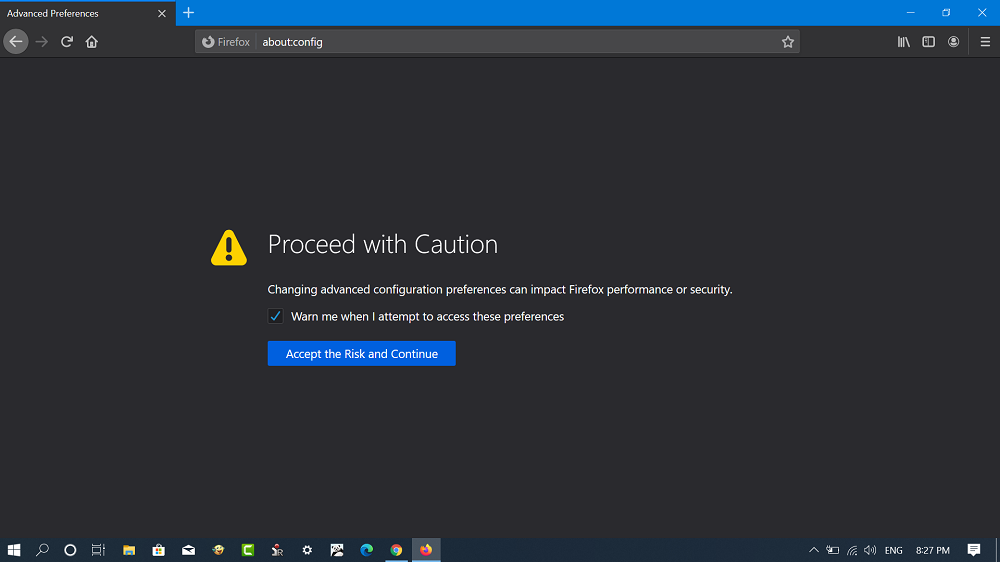 3. Here on this page, click on the 'Accept the Risk and Continue' or 'I accept the risk' button.
4. In the search box available on the top, you need to type or paste the following command: browser.ssb.enabled
5. When the value in results appears, you need to click on the Plus button available on the right side to add it to the browser configuration.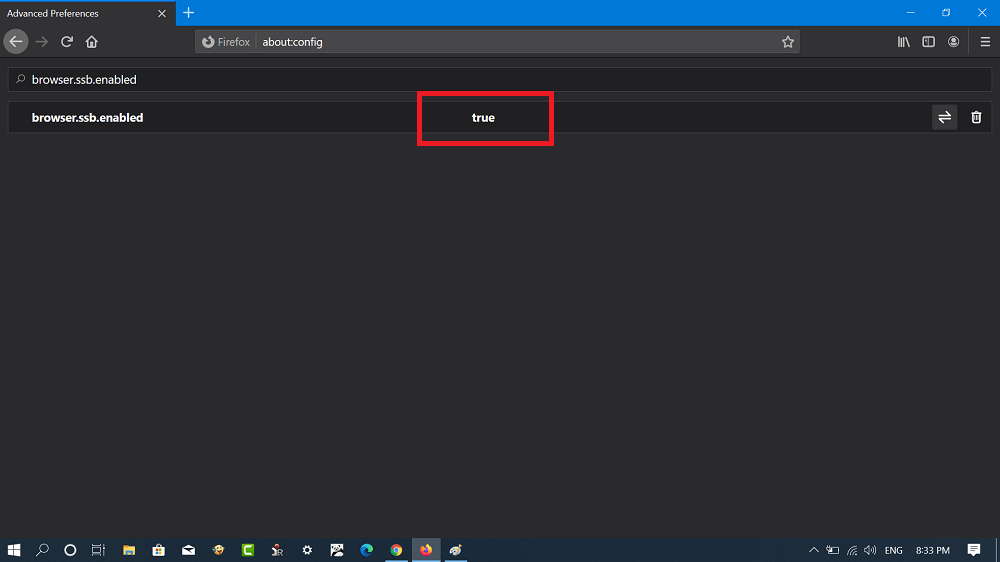 Once you do it, make sure browser.ssb.enabled value is set to True.
6. Restart your Firefox browser and you're done. At this point, you have successfully enabled the feature.
Launch Website in Site Specific Browser in Firefox
1. Launch any web page which you want to open in Firefox SSB mode.
2. Next, click on the (…) Page action icon available in the right side of the address bar.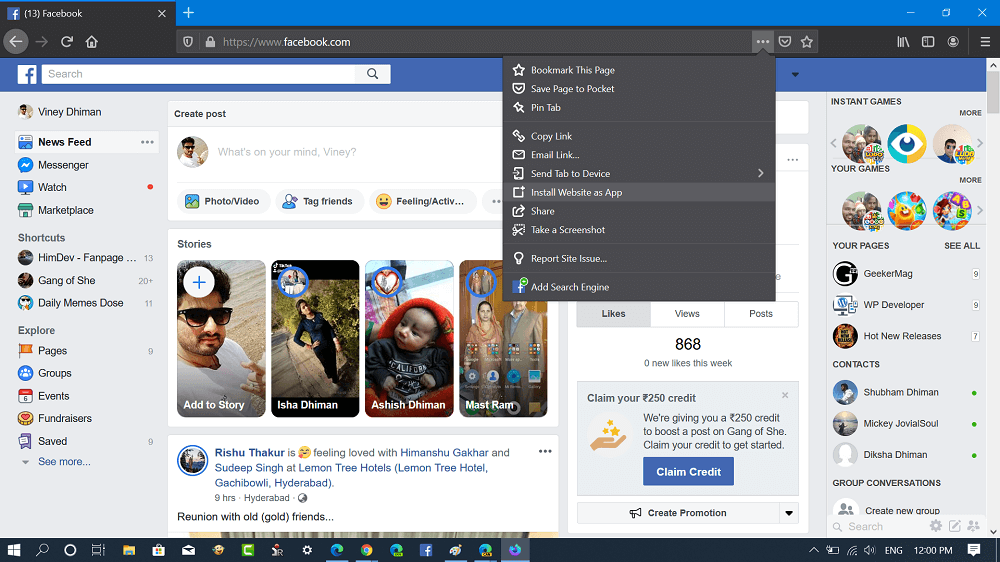 3. From the menu, select "Install Website as App". This is how the website will look like in App or SSB mode.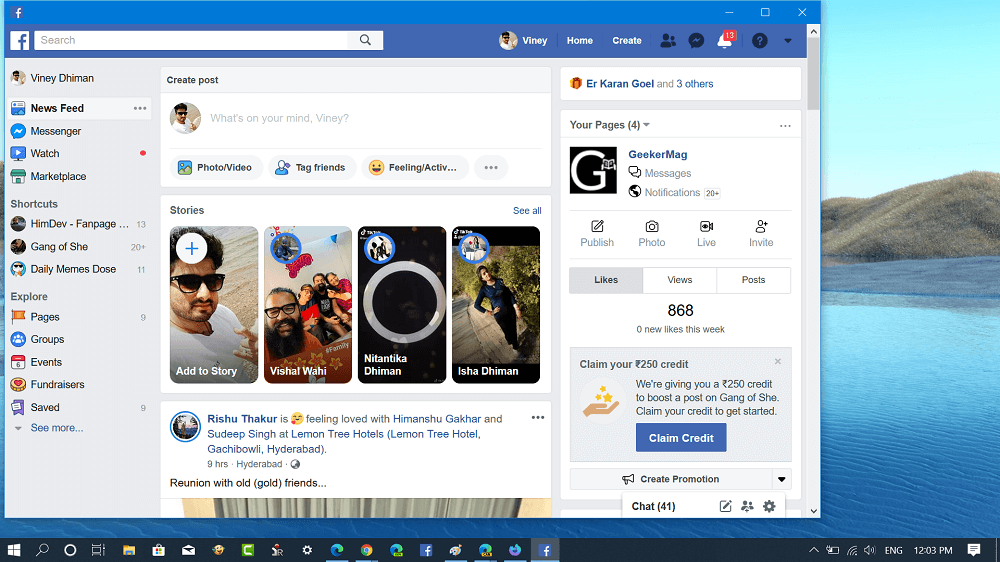 Or like this: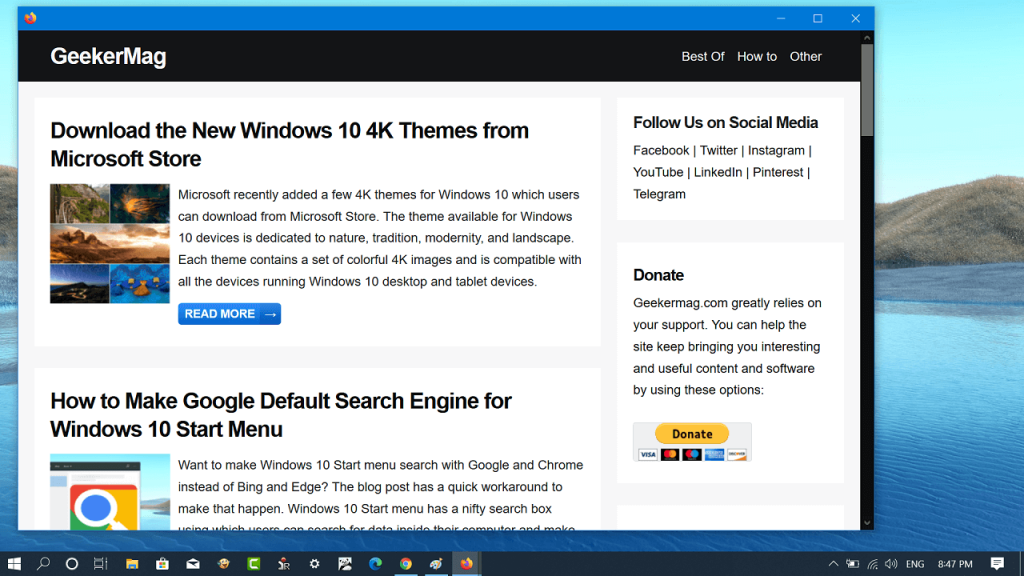 You can check out the following video to find out step by step instructions:
To uninstall the website, you need to click on the Hamburger (Open menu) icon available on the upper right corner and select Installed Website from the menu.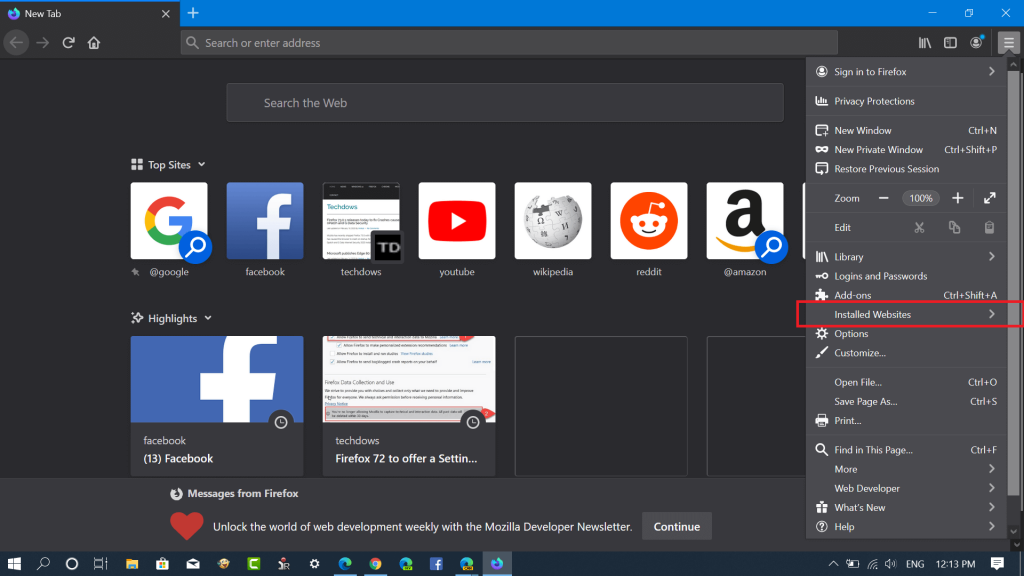 Here, you will get a list of websites that you have installed as an app, click on the Uninstall (x) icon available next to the app.
What are your thoughts about Install Website as App or Site Specific Browser feature in Firefox? Find it useful? We would like to hear your opinion in the comments.