Microsoft recently introduced lots of new feature in Skype app and Split View Mode is out of them. In this post, learn how to enable it.
Microsoft was testing various features from the last few months under Insider Preview version of Skype. Finally, all those features are now part of the Stable version of the Skype app for both Desktop and mobile platforms.
Skype new features include long-awaited Split View mode a.k.a Split Screen View, accompanied by Message Drafts, Message Bookmarks, and even more. The Modern Skype app offer users clean and easy to use interface.
Out of all Skype features, Split View mode is the most-awaited feature. If you're using the latest version of the Skype app, then here's how you can enable it:
Enable Split View Mode in Skype (Split screen)
Launch the Skype app on your computer.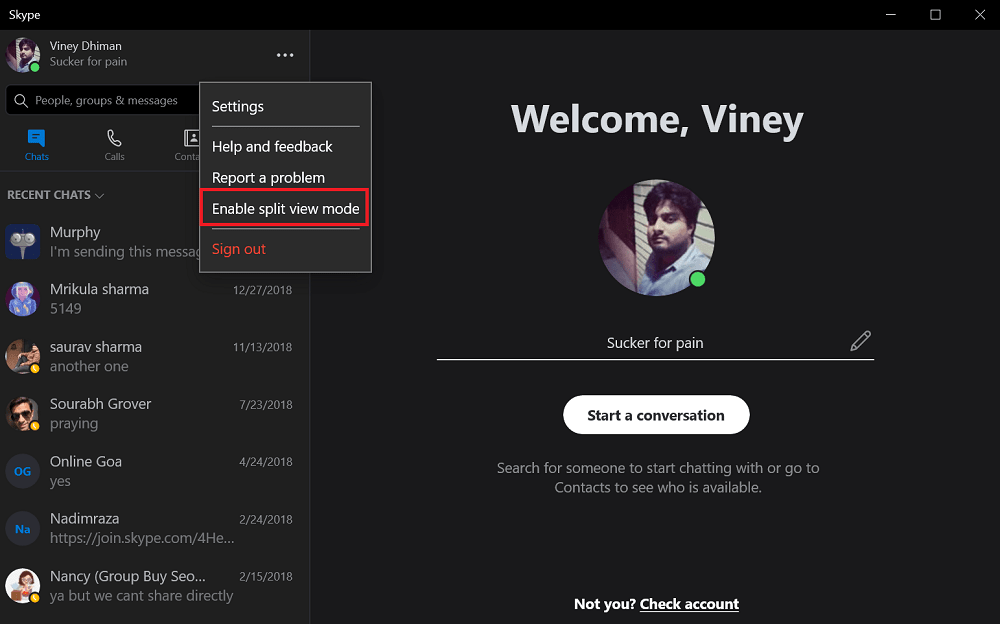 Next, click on the (…) More icon available in the Profile section on the top-left corner. From the menu select 'Split View Mode', and you're done.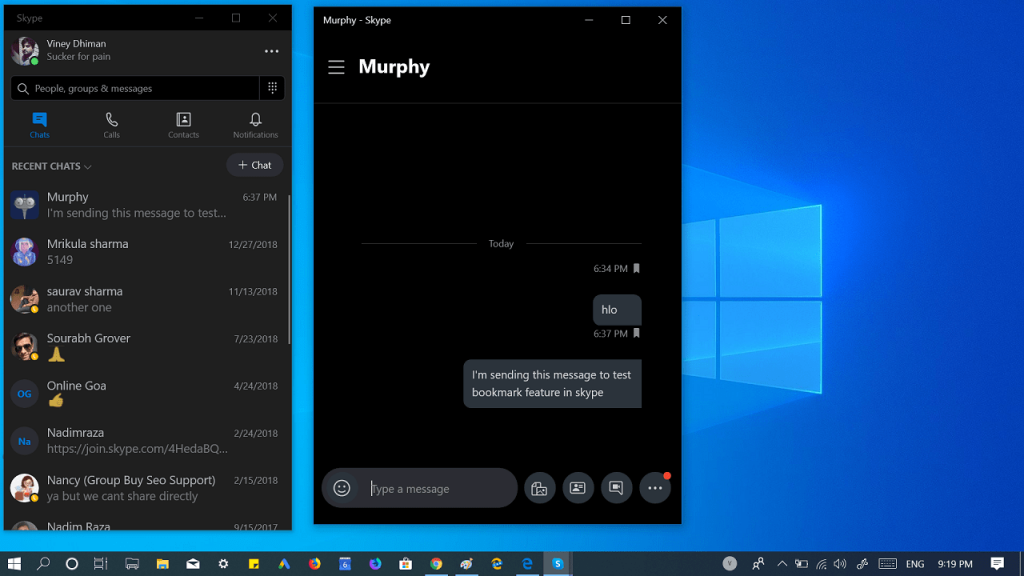 When you enable the Split view mode in Skype, the basic interface of the application will be split into two windows. In the first window, you will your contact list, while conversations with your friends will open in a separate window. You can move both windows over the screen and personalize the way you want.
You can follow the same steps and select "Disable Split view mode" to switch back to basic user-interface of the Skype app.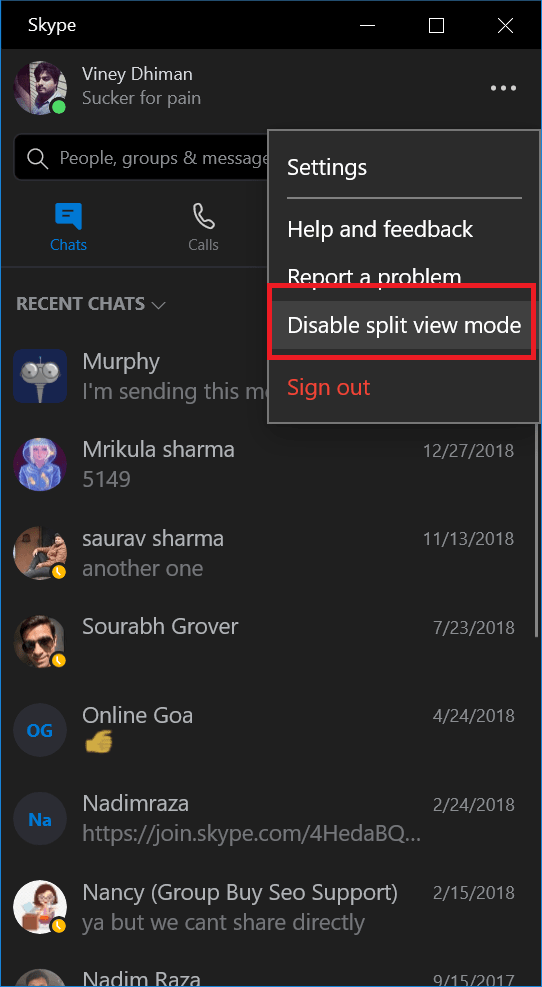 Check YouTube Video on the same thing:
What are your thoughts about Skype Split View Mode? Are you going to use it? Let us know your thoughts in the comments.
Please do not hesitate to Contact me on Twitter if you want assistance with issue related to Windows 11, Windows 10, and Edge browser. I will try my best to assist you ASAP. (Follow me first and then PM your issue on Twitter)

Buy us a coffee if you find information shared in this blog post useful. Mention 'Coffee' in Subject. So that I can thank you