Looking for a way on how to find the best Instagram Hashtags for getting more likes and followers? The blog post will show you the right path.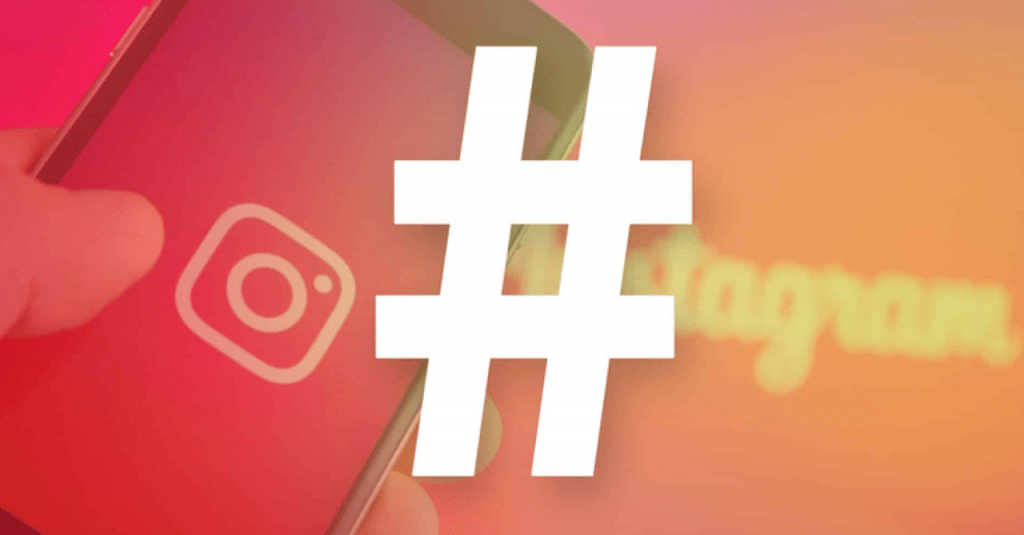 Hashtags are an essential part of Instagram; the popular photo and video sharing site. It all depends on hashtags how you're pictures or videos are going to show up in the Discover tab. Hashtags make it easier for users to find relevant photos, which in result leads to extra likes.
But if you're not aware of how this hashtag thing works on Instagram, then you need assistance for finding the right hashtags that fit your content.
You might be interested in reading – How to Watch Instagram Live Videos in Chrome
To make it easier for the Instagram newbie, I decided to write this blog post with possible ways to find best Instagram hashtags that work.
Let's get started with the Hottest Instagram Hashtags
Before you master a strategy for getting more Instagram likes and followers, it is essential to know about popular hashtags on Instagram. You can check out the list of top 100 hashtags every used.
#love – 1.1.221B
#instagood – 704.0M
#photooftheday – 478.6M
#fashion – 456.5M
#beautiful – 445.0M
#happy – 413.8M
#cute – 404.3M
#tbt – 401.4M
#like4like – 393.9M
#followme – 374.3M
#picoftheday – 363.1M
#follow – 357.3M
#me – 341.6M
#selfie – 329.4M
#summer – 320.6M
#art – 319.4M
#instadaily – 311.6M
#friends – 299.3M
#repost – 295.8M
#nature – 286.4M
These are top 20 hashtags; you can check the complete list of 100 popular Instagram hashtags shared by the Top Hashtags.
You can see that millions of users are using these hashtags in their posts. Start including these hashtags into your pictures will give you head start.
Instagram Autocomplete Hashtag Trick
In case, your Hashtag is not listed in the above list, then nothing to worry about. There's a quick Instagram trick using which you can easily find better hashtags relevant to your pictures and videos.
You can take help of Instagram Autocomplete hashtag feature. When you start typing a hashtag, Instagram starts predicting hashtags to complete it accompanied by the details telling how many times this hashtag is used by people (in number) in their posts.
It's obvious that popular hashtags have chances for getting more likes
The hashtags people use for a picture of a dog can't be used for the picture of a plate having a dessert, right? So how to find relevant hashtags for a particular topic? In this situation, you can check out what tags other people are using in their posts.
I'm a big fan of lazy, and I always look for quick tricks to deal with situations. Guess what? There's a hack that helps in finding a topic by hashtags.
For that, visit Display Purposes.
In the space provided, type a word about the picture you're uploading. Suppose, you want to include a picture of a cat, then you need to "cat" and pets. In no seconds, this online tool will suggest you list of hashtags related to picture.
Most of the hashtags belong to the group that are growing and popular among people. You need to press the "Copy Code" button.
In case, you're into a situation when you have no idea about what to search, how to find the best hashtags? It's better to upload your picture to AutoHash, and it will suggest you keywords based on the photo.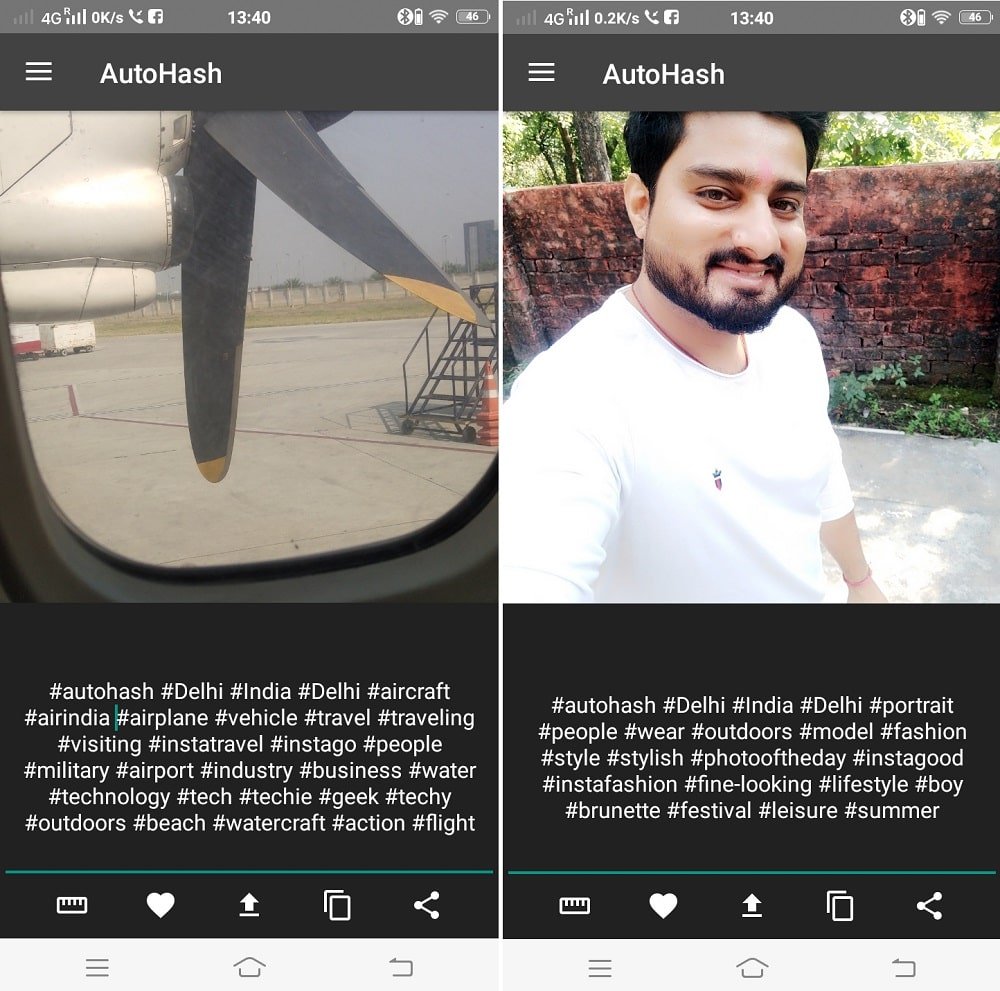 AutoHash employs a smart visual recognition program to examine your picture and find out what it is about.
Next, from its database of hottest and trending hashtags, it suggests you the best list of hashtags. Surprisingly, it works perfectly, especially when you're using this tool for photos of nature, pets, and food.
The only problem with AutoHas is that it identifies the current Geographic location. This means if you from the location where you clicked the picture, then it will suggest you wrong location hashtags.
Download AutoHash for Android. No app for iOS devices is available at the moment.
HashTag by Day
Just like we wear different clothes on different days, we do have different Instagram Hashtags for different days. I'm sure you're aware of hashtags like TGIF, ThrowbackThursday or more.
Normally TGIF is used by people uploading a picture of Friday, and ThrowbackThursday on Thursday. So using the right hashtag on the right day with definitely get you more likes and followers. Following are the popular hashtags that you can use by day
#monday #motivationalmonday #mondaymotivation #mondayblues #mondaymorning #mondayfunday #musicmonday
#tuesday #tuesdays #tongueouttuesday #traveltuesday #transformationtuesday
#wednesday #wednesdays #humpday #wellnesswednesday #winewednesday #wednesdaywisdom
#thursday #thursdays #throwbackthursday #tbt #thursdate #thirstythursday #thankfulthursday
#friday #fridays #tgif #flashbackfriday #fbf #fridaynight #fridaynights #fridayvibes #fridaynightlights #fridaynightfootball
Important – Friday has a maximum number of hottest hashtags, so apart from mentioned above, you can use autocomplete workaround discussed above to find more hashtags.
#saturday #saturdays #saturdaymornings #caturday
#sunday #sundays #sundayfunday #selfiesunday #sundayselfie #sundaybrunch
These are some Instagram hashtag hacks which you can use to find out best hashtags. If you use the right hashtag for right picture, then I bet you will get more likes and followers.
Find this blog post useful? Which method do you find useful? Is there any hack or workaround which you're using already? Feel free to share it in the comments so that other users can take advantage.
Donate on Paypal or Buy us a coffee or Join Patreon if you find the information shared in this blog post useful. Mention 'Coffee' in the Subject. So that I can thank you.