Many of us enjoy anime series and movies, but it might be difficult to watch them online for free, especially when they are accompanied by various advertisements such as display, skip, and popup commercials.
Best Free Anime Streaming Services
That is why we have brought you over a dozen anime streaming services that allow you to watch all kinds of anime series and movies, both recently released and old blockbusters, for free without being irritated by their commercials and terrible user interface.
Note: Some services are only available in certain locations; if you want to access an anime service that is not available in your zone, you must use a VPN service to change your geolocation.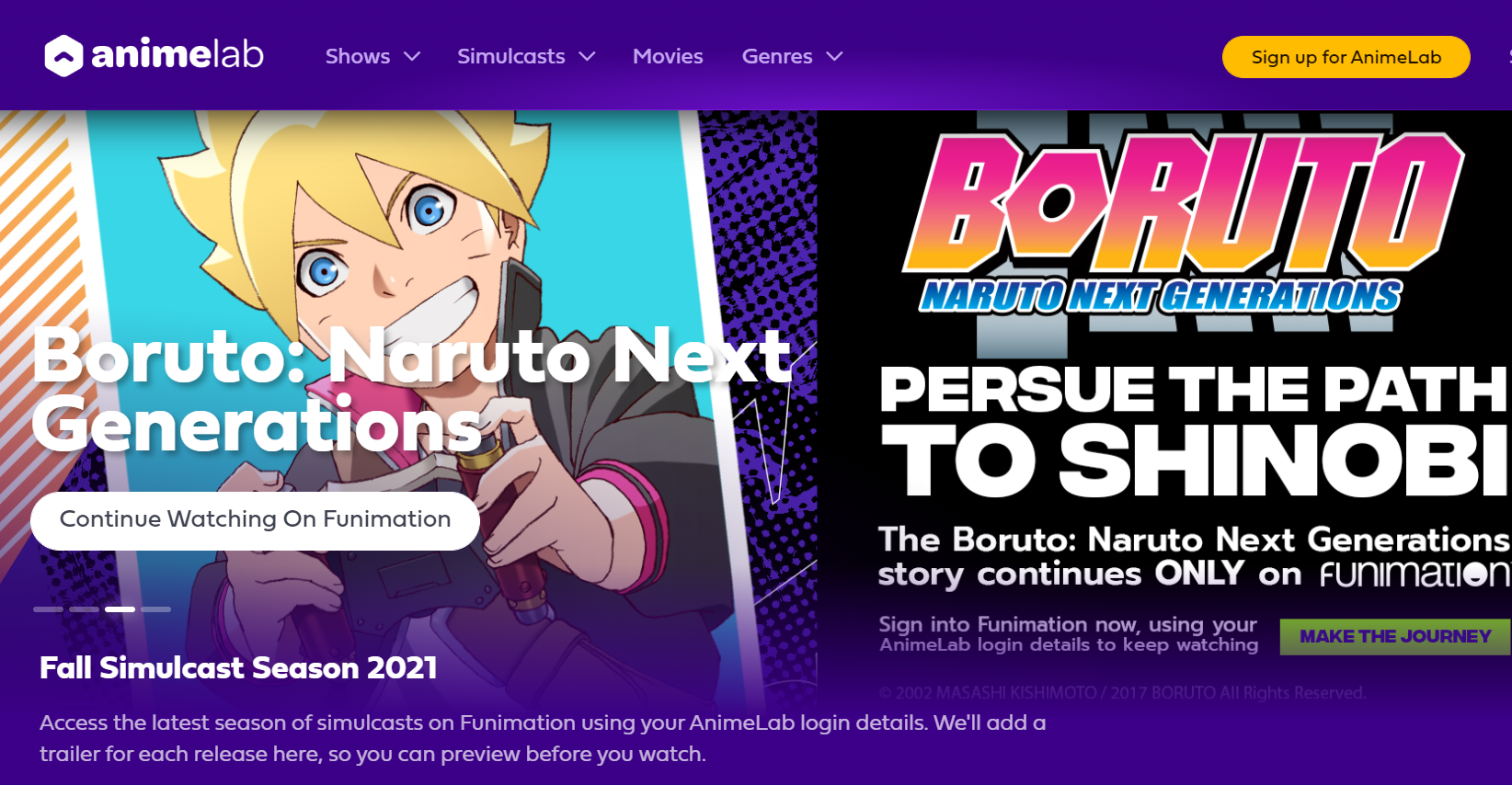 Anime Lab is a well-known anime streaming service for both subtitled and dubbed collections. Anime Lab allows you to watch movies within a few hours of their release with little ad annoyance.
You can filter and watch series and movies based on genres, such as action, adventure, horror, idol, and drama. Anime movies and TV shows can be viewed on Android, iPhone, and other smartphones by using anime lab, which supports a wide range of devices.
Regions Available: New Zealand and Australia.
Tubi, a Japanese anime film repository, is the greatest place to go. From historic Anime blockbusters to recently released anime programs and movies, you can simply find them all here.
Android and iPhone devices are both supported. All videos, even those that have recently been released, are easily accessible with the least advertisement annoyance.
Regions Available: Philippines, India, Canada, Australia, Mexico, and United States
My Anime List is yet another fantastic anime streaming service website where you may watch animated movies because it offers clip reviews and recommendations.
Furthermore, you will be notified whenever a new movie is launched. You may also search for clips based on movie characters. My Anime List can also help you watch promotional and seasonal videos with the least ad annoyance.

Regions Available: Worldwide
More than 45,000 animation episodes are available, on Planet Anime free with the least ad annoyance. In addition, it aids in the creation of your own anime list.
Few Feature Planet anime has that makes it much easier to use as if it will suggest anime to you, the user interface is easy enough to browse through all series. In addition, Planet Anime will send a list of the best anime.
Regions Available; United States, Philippines, India, United Kingdom, Canada, Australia, and others.
It is one of the top anime streaming services, including both new and classic animation, allows you to watch original series, genre movies, comic books, and other content. This app is accessible for web, iOS, and Android devices. Ad annoyance is also nil by Contv.

Available Regions: USA only. Try to Use VPN to watch in geo-restricted areas.

You can explore Crunchyroll for free to watch the anime drama or cartoon. Many Languages are being supported by this platform including English, Dutch, French, Italian, and others.
One of the greatest anime sites that provide on-demand anime with the lowest ad annoyance on the web.
There are other features as well such as you can leave feedback on the animated shows you have seen. Moreover, it allows you to share videos on social media platforms such as Facebook and Twitter.
Available Regions: United States, Philippines, India, United Kingdom, Canada, Australia, and more.
Animed Streaming Services with No Advertisements
If you're merely seeking an anime streaming service that offers high-quality content without advertisements and is willing to pay a monthly subscription cost, here are some options to consider.
Amazon Anime is a portal that allows you to easily purchase animated movies. Amazon Anime has a large selection of subtitles. HD and 4K animation quality is supported.
This website allows you to rapidly search for anime, Provides animated videos of various actors and directors. Animation is supported in English, German, French, Japanese, Korean, and other languages.
Available Regions: Worldwide
Netflix is a website that allows you to watch high-quality episodes and movies with ad-free streaming. It is one of the top anime websites, with animation movies, cartoons, and TV episodes for children.
Offering high-quality original content and delivers children's programs in a variety of languages. Allows you to download your favorite anime onto your mobile device.
Regions Available: Worldwide
Donate on Paypal or Buy us a coffee or Join Patreon if you find the information shared in this blog post useful. Mention 'Coffee' in the Subject. So that I can thank you.