Want to link Android Phone to your Windows 10 PC? It is possible now. The blog has instructions on how to do that.
Remember Your Phone app for Windows 10 which was introduced during Build developer conference held in May 2018? Microsoft has finally launched the app. If you're running Windows 10 version 1803 or above, then you can download the Your Phone app from Microsoft Store right now.
Currently, the primary use of the application is to link Android Phone to Windows 10 PC. Once both the devices are connected, you can easily browse photos available on the Android phone. Microsoft will add new features and improve the functionality shortly. It is also expected that the company will add support for iOS devices too.
How to Link Android Phone to Windows 10
1. Download Your Phone app for Windows 10 from Microsoft Store and install it on your PC.
2. Launch the "Your Phone" on your Windows 10 PC. You will see the following screen click on the "Get Started" button.
3. Next click on the Continue button.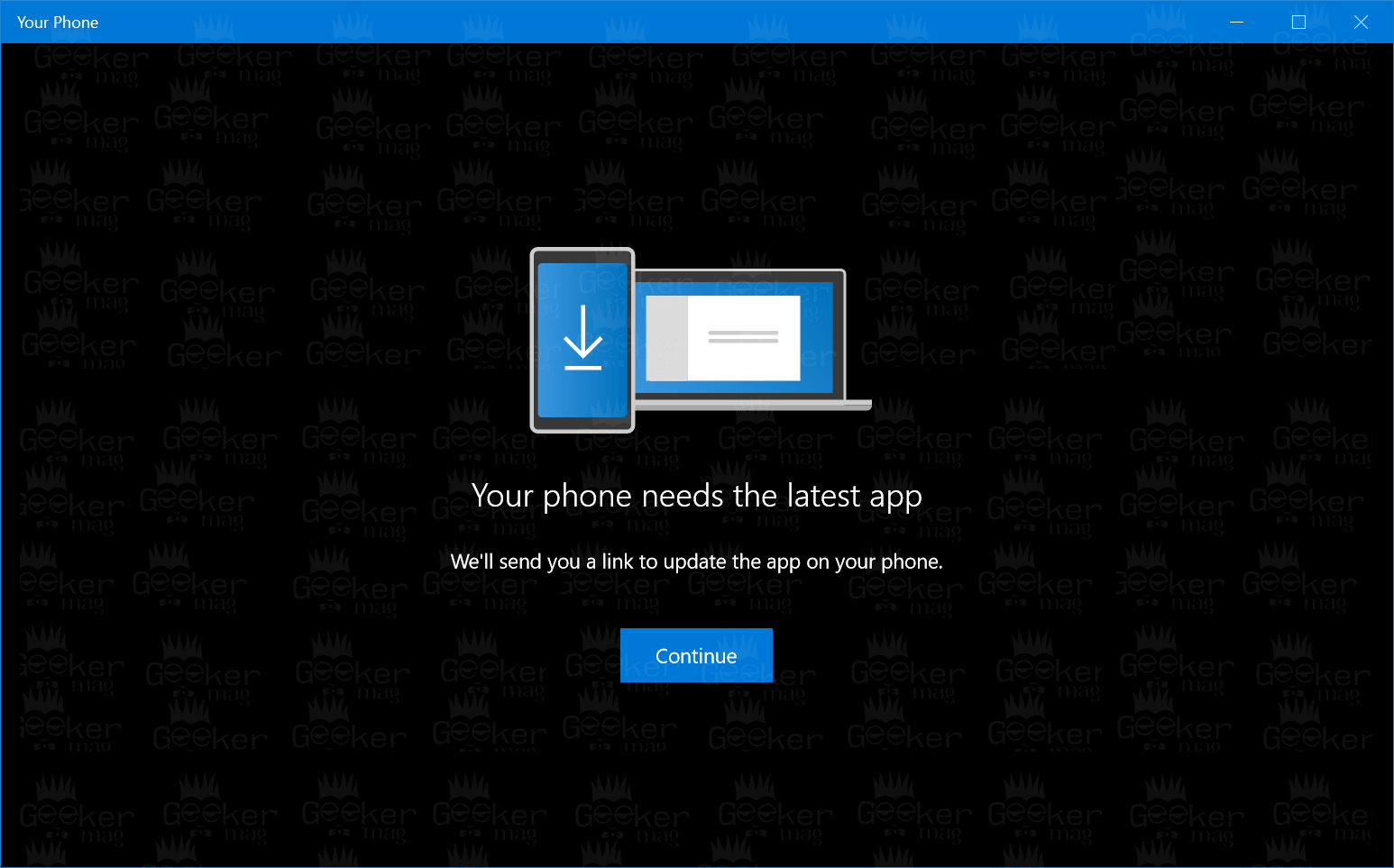 4. Here on this screen, you need to enter your phone number and click on the Send button.
This will send you a text message on your phone with a link to download the app "Microsoft's app" on your phone.
Note: In case, you don't want to share a phone number with Microsoft, then you can use this link to download Microsoft's app.
6. Launch the Microsoft App on your Android Phone. Here click on the Get Started button and follow the instructions:
What you need to know:
All the features of "Your Phone" app is working on Windows 10 Redstones 5 version which is expected to release somewhere in October or November 2018. This means you need to wait until the update is released by the company.

In case, you want to try this feature right now, then you need join Windows Insider Program, download and install the current build of Redstones 5 version.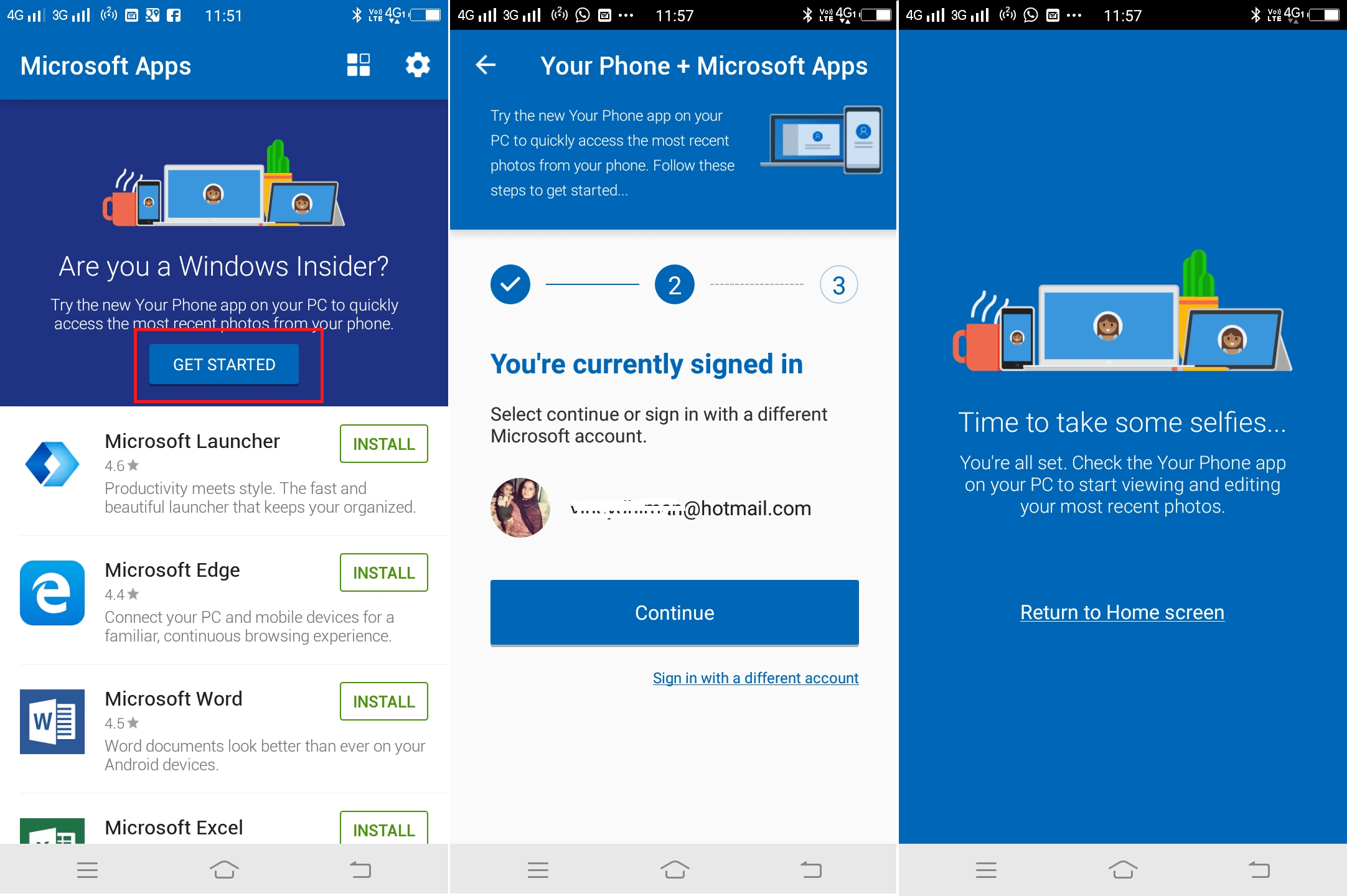 Time to take some selfies message confirms that Your Phone app is linked to your PC.
7. On your PC, you need to launch Your Phone app, choose "See Photos." From here, you can check all the photos available on the phone. You can also open pictures, edit them, and share them with your friends.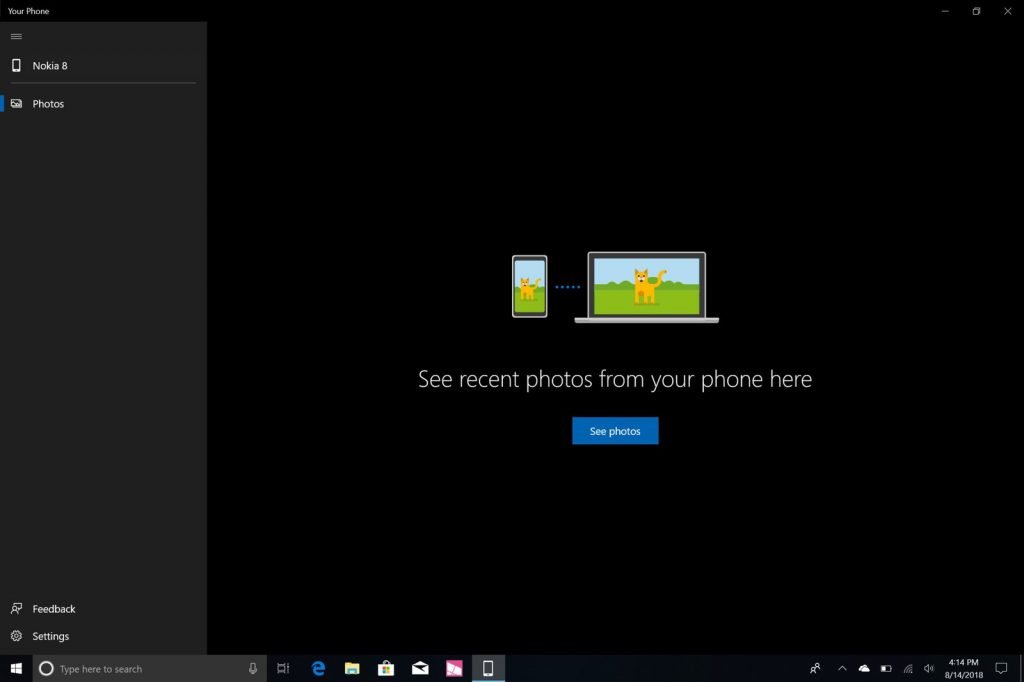 Why don't you give a try to the Your Phone app and let me know your thoughts in the comments?