Microsoft Edge with default settings offer a language translation tool. In this blog post, learn how to use this feature to translate web page.
Microsoft's Chromium-based Edge browser has native Microsoft Translator integration, using that it is possible to translate web pages. In the classic version of Edge browser, it was necessary for you to download it as an extension.
Previously users have to take help of Microsoft Edge Translate (edge://flags/#edge-translate) flag to enable the translation feature. But in the stable version of Edge browser, the feature is available natively. It means you don't have to enable it manually.
When you open a website in a different language, the browser shows a quick dialog box that let you translate the text into your preferred language.
Apart from this, you can also choose always to render web pages into a specific language. Microsoft Language Translator feature works similar to the classic extension, but this time you don't have to download it separately.
Enable or Disable Language Translate feature in Microsoft Edge
The translation feature is active by default; you can disable or enable it by following these simple steps:
1. Launch Microsoft Edge on your computer.
2. Click on the 'Settings and more' (…) icon available on the upper-right corner from the menu select Settings.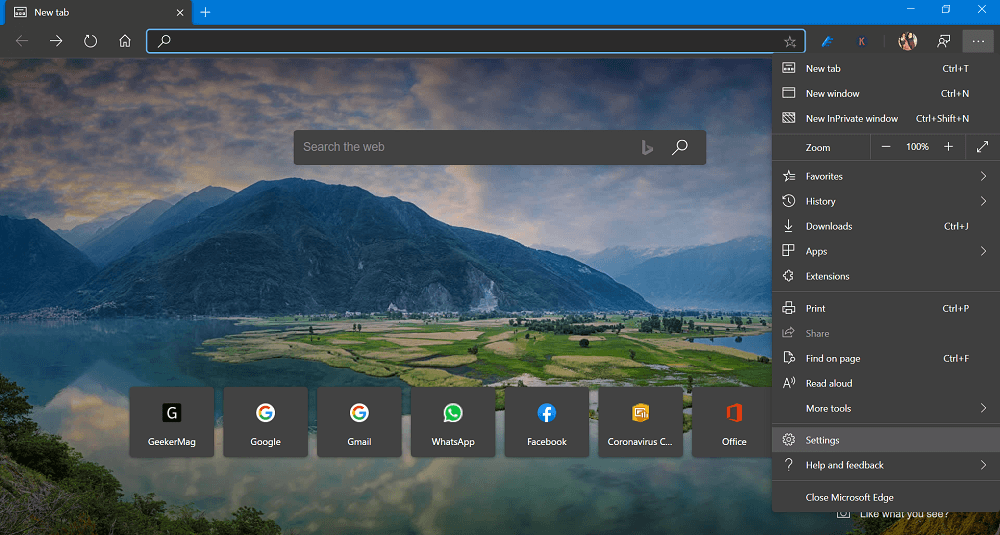 3. On the left pane, switch to the Languages tab. On the right pane, you will find an entry which reads "Offer to translate pages that aren't in a language you read."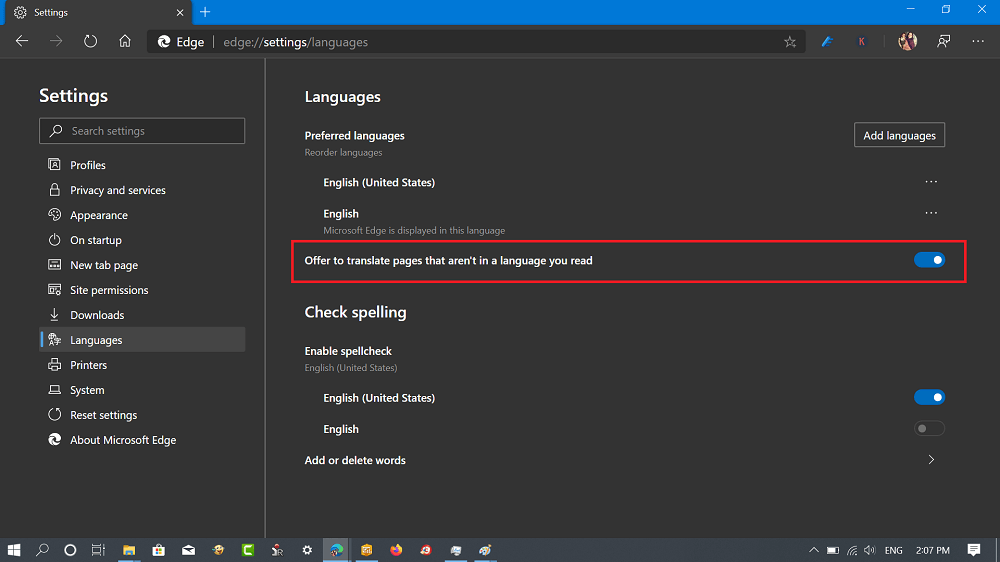 Here, on the Microsoft Edge settings page, you can also set your preferred language in which you want to translate web page automatically.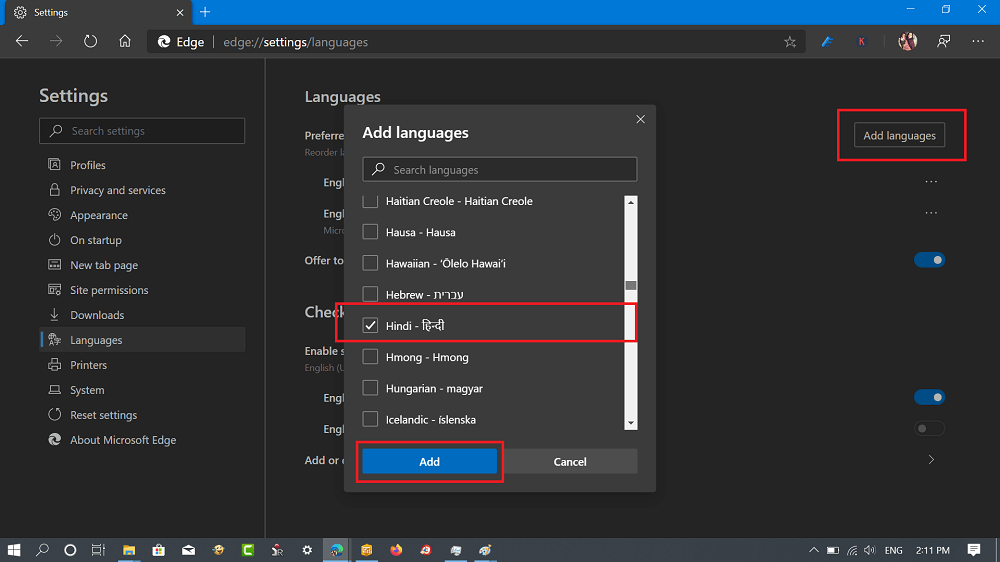 For that, click on the Add language button and from the list of languages, select the one of your choice. The language will be added under Language section.
You can also click More action (…) icon to available next to language. A quick dialog box will option and using the options available you either set the language priority, move it up or down, or from the it from the list.
When you open web page in different language. Here's how Edge Translation feature will offer a Translate page dialog box: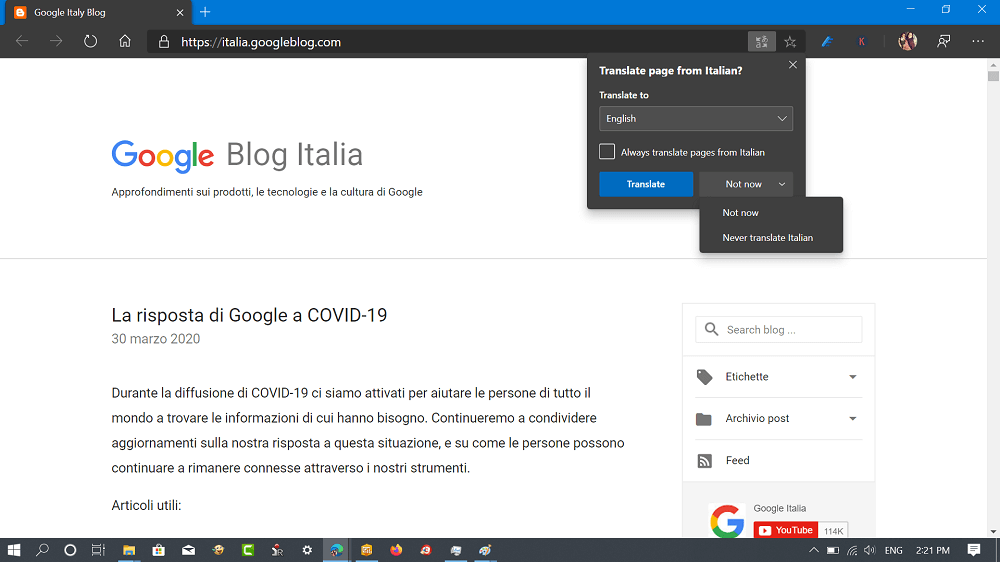 You can also check following gif for exact illustration:
What are your thoughts about the Microsoft Translator native integration with Microsoft Edge Chromium? We would love to hear from you.