Microsoft Chromium Edge also shows news feeds on the Startup page. If you don't like it, learn how to remove it.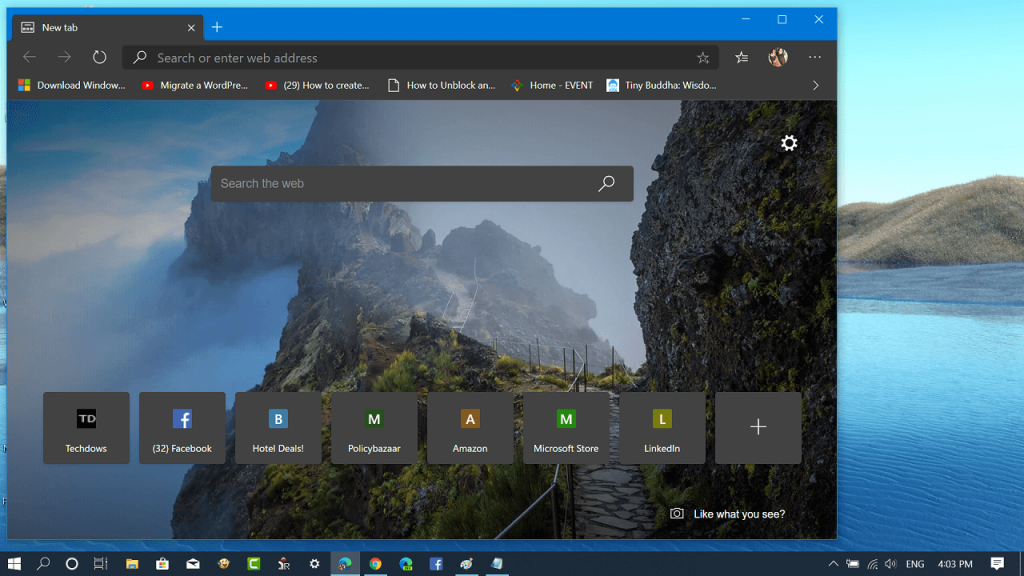 The new Edge browser has lots of features that users find unnecessary and would like to remove them. We have already covered about one feature out of them in our previous post, i.e., How to Hide Favorite Bar in Edge Chromium.
Edge browser on the Startup page shows Suggested news articles accompanied by Most visited sites. Now the users who want to keep themselves updated with what happening in the world, find this feature handy. On the other hand, some users find it highly distracting.
Remove News Feeds in Edge Browser
In case, you're the who prefer to use Edge Chromium browser without news feeds, then here's how you can turn it off.
1. Launch the Microsoft Edge browser.
2. Next, click on the Page Layout setting (Gear) icon and from the menu select Custom.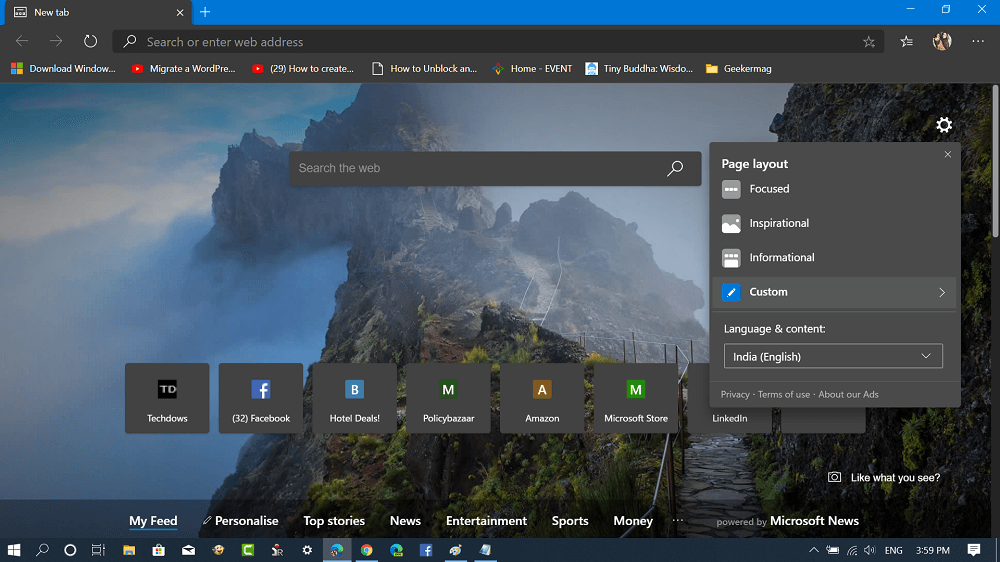 3. In the Custom menu, using content drop-down select Content off.
Once done, the news feed will be removed instantly from the New Tab Page in Microsoft Edge browser.
You are done. The news feed is now removed from the New Tab Page in Microsoft Edge Chromium. At any point, to get back Newsfeed, reverse the process.
Microsoft has added lots of handy features from the classic Edge browser to the Chromium-based Edge browser. The same feature is one of them.
Do you like Microsoft Edge browser New Tab page with News Feed ON or OFF? We would like to hear from you in the comments.
If you find this blog post useful, please share it on Social Media. A quick share will help in growth of this blog. It hardly takes 10 seconds, isn't it?