Microsoft's Chromium-based Edge browser is still in its early days, but unlike the old Edge browser, it already has the option to reset the browser in the Settings.
The first stable build of the Chromium Edge browser is available to download. While using the browser, if you observe that it is not working correctly or its performance dropped mysteriously, then in this situation the only solution is to reset the Edge browser.
Reset Edge browser (Chromium)
Fortunately, you can reset Microsoft Edge browser right from the settings. Here's how you can do that:
1. Launch the latest version of the Chromium Edge browser on your computer.
2. Click on the Settings and more icon (Three dots) available on the upper right corner, from the menu select Settings.
3. Next, on the left pane, switch to Reset Settings section. On the right pane, click on "Restore settings to their default value."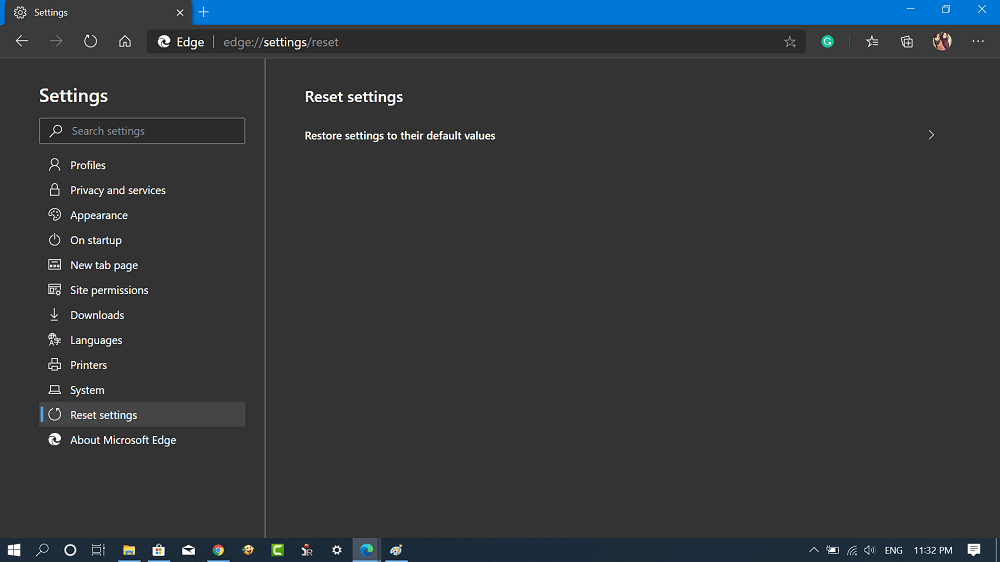 A quick "Reset settings" dialog box will open up, here press the 'Reset' button. This will instantly reset the following things: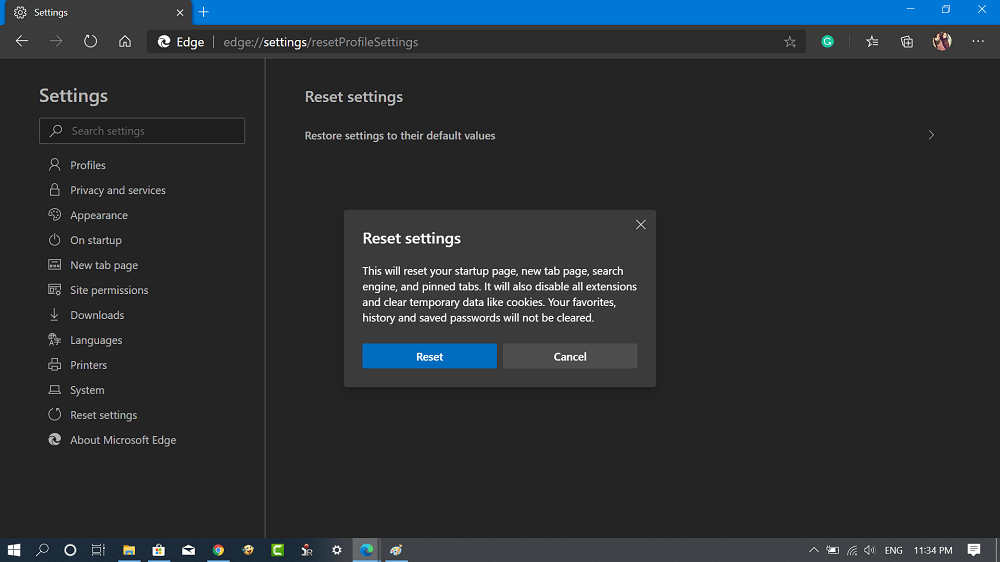 Note: This will not clear your favorites, saved passwords and the browser history.
That's it!
The process will take few seconds to reset the Edge browser. Find this blog post on how to reset the Chromium Edge browser handy? Let us know your thoughts in the comments.