If you're wondering how to use Picture in Picture mode in Firefox? It's super easy to use. In the blog post learn how to start using it.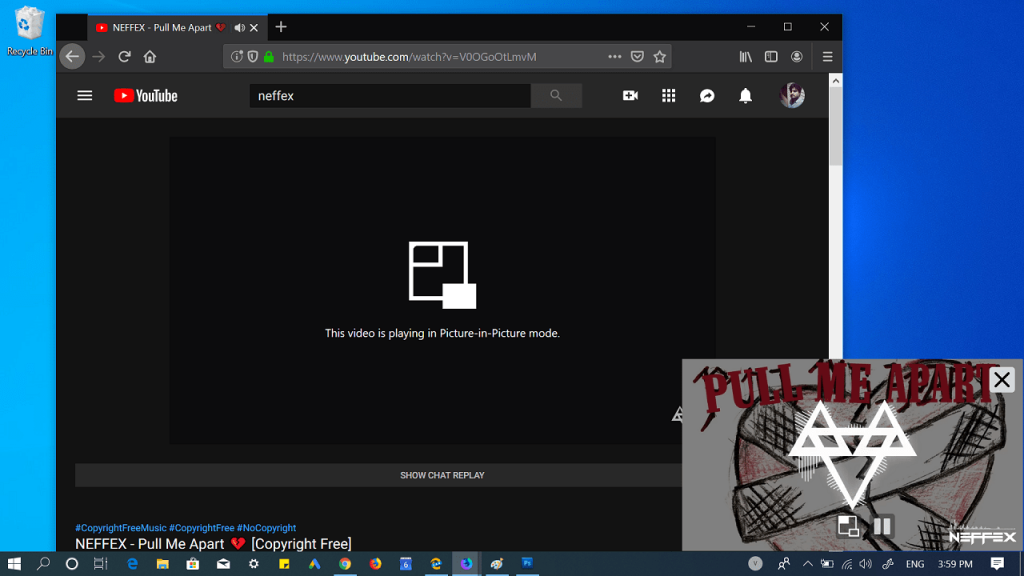 Recently, Google introduced Chrome Picture in Picture mode and following the tradition Mozilla also bring PiP mode in Firefox on Windows. Although the feature is under development, interested users can try it right now in the latest Firefox Nightly version.
Firefox Picture in Picture Mode
Those who don't know, the PiP Mode let users watch the video in the floating video player outside of the browser while using other applications.
Use Firefox Picture in Picture
In case, you can't wait to try Picture in Picture mode, then you can try it right now in the latest Firefox Nightly build. Here's what you need to do:
1. Download and the Install latest version of Firefox Nightly.
2. On the Firefox browser, visit youtube.com and start playing the video.
3. In the Video player, you need to right-click two times. In the second context menu, you will see Picture in Picture option, click on it.
Alternatively, you can also hover the cursor on the 'Blue color PiP mode' icon this will expand the button which reads 'Picture-in-Picture' available on the middle-right side of the YouTube player screen.
3. This will quickly open the same video in a small video player or you can say in Firefox PiP mode.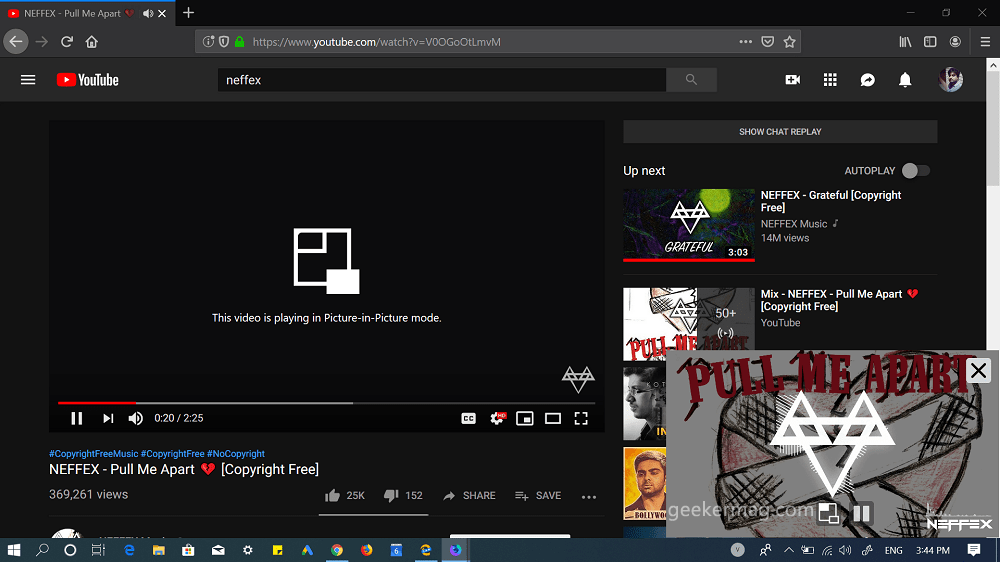 The Firefox Picture-In-Picture mode offer unpip button, play and pause button and close button.
To exit the PiP mode, you can click on the Un-PiP button available in the miniplayer.
That's it!
Note: Firefox PiP mode is still under development so don't expect that it will work flawlessly. For more development information you can keep track of Mozilla bug post and this post.
Find Firefox Picture in Picture mode handy? Feel free to share your opinion in the comments.
The information was first reported by Mike Conley on Twitter.
If you find this blog post useful, please share it on Social Media. A quick share will help in growth of this blog. It hardly takes 10 seconds, isn't it?