Microsoft is planning to bring Global Media Controls to Chromium Edge browser. At the moment, the feature is under development. With the help of this feature, users will be able to control all active media sessions in the browser right from the single flyout.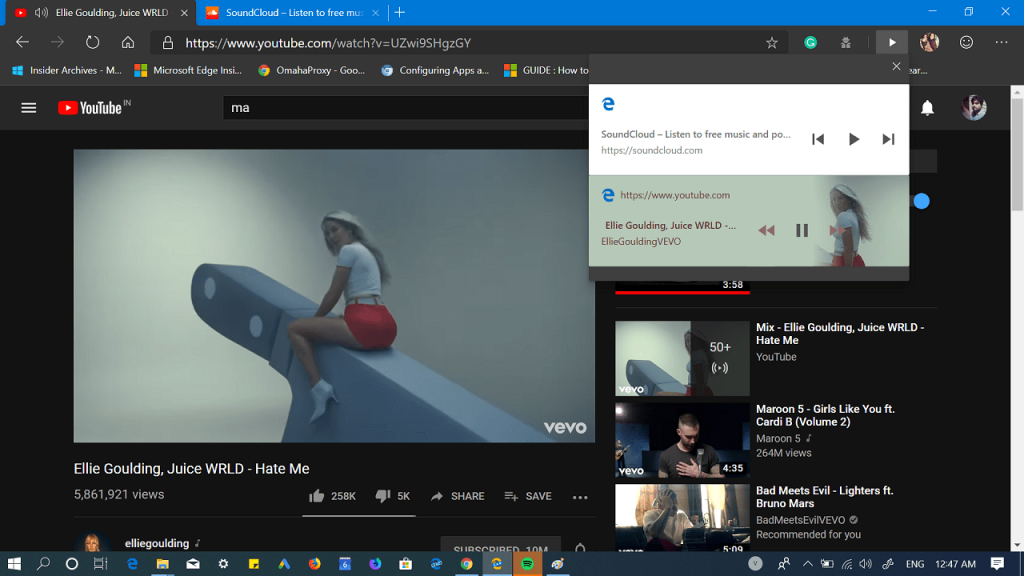 The flyout will be available in the Edge extension area as a button. This Chromium commit reveals what Microsoft is actually planning.
When this feature is enabled, you will see a play icon on the Edge extension area, clicking on it will show you list of all the media sessions running in the browser, from there you can control your media sessions. You can play or pause just by making a single click.
You can check the following gif for clear illustrations.
Enable Global Media Playback Button in Microsoft Edge
As of writing this blog post, the feature is under development and to enable it you need to perform a quick workaround. Here go the steps:
1. Close Microsoft Edge Canary browser.
2. From the Start menu, search for Edge Canary.
3. Next, make a right-click on it and select Open File Locations. This will take you to the Programs folder. Here, you need to head over to Microsoft Edge Canary shortcut.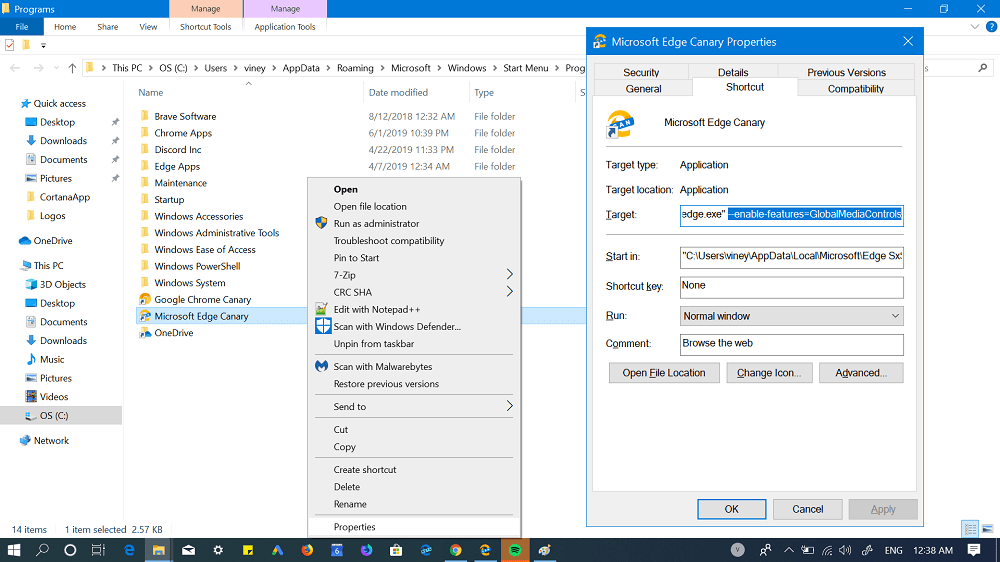 4. Now, you need to make a right-click on the Edge Canary shortcut and select Properties. This will launch the Edge properties window.
5. Next, head over to the Target section and add --enable-features=GlobalMediaControls after mseddge.exe in the space provides. The shortcut will look like this:
msedge.exe --enable-features=GlobalMediaControls
After that, click on the Apply and then OK.
6. Now launch Edge Canary, and the feature is ready for the use.
What are your thoughts about Global Media Playback button feature in Microsoft Edge? Find it handy, we would love to hear from you in the comments.
Source – Winaero