Wondering is there any way to bulk delete your Facebook posts? There's a good news for you.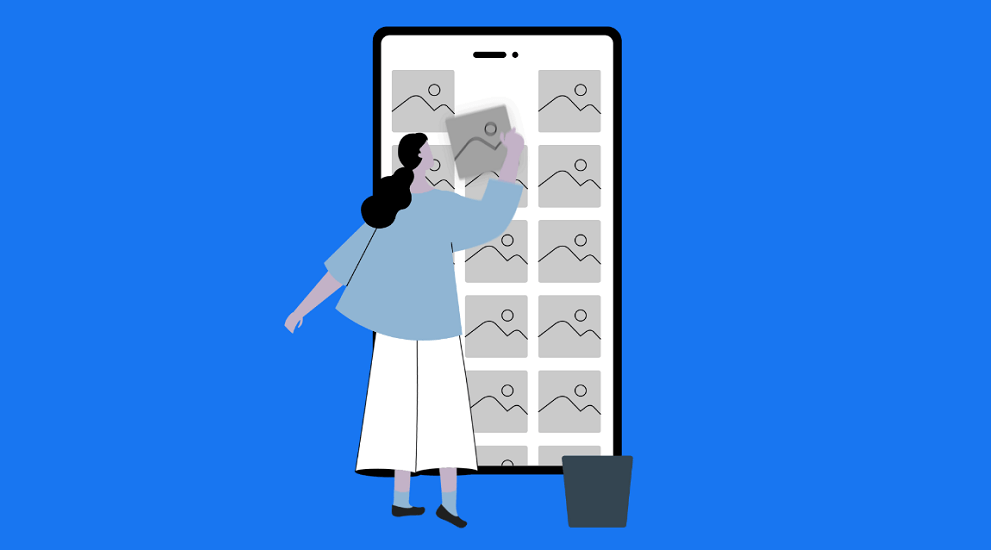 Facebook's recently launched a new tool called "Manage activity", it will work like a bulk post delete for Facebook account. You will be able to archive or deletes old posts at once which include old photos, remove tags and hide posts from your own timeline in your account.
The purpose of launching this tool is to make it easier for you to curate your Facebook feed that shows others who you're today. Also, it will help you to keep your network private.
How to Delete All Facebook Posts in Bulk 2020
To find out whether Facebook app on your phone get the Manage Activity tool or not. Here's what you need to do:
1. Make sure, you're running the latest version of Facebook and Facebook Lite app.
2. Tap on the Profile icon to visit your profile.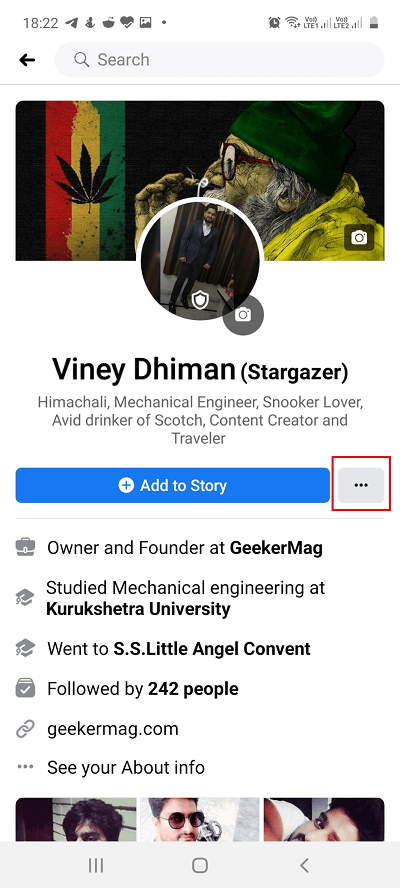 3. Here, tap on the (…)
4. Tap on the Activity Log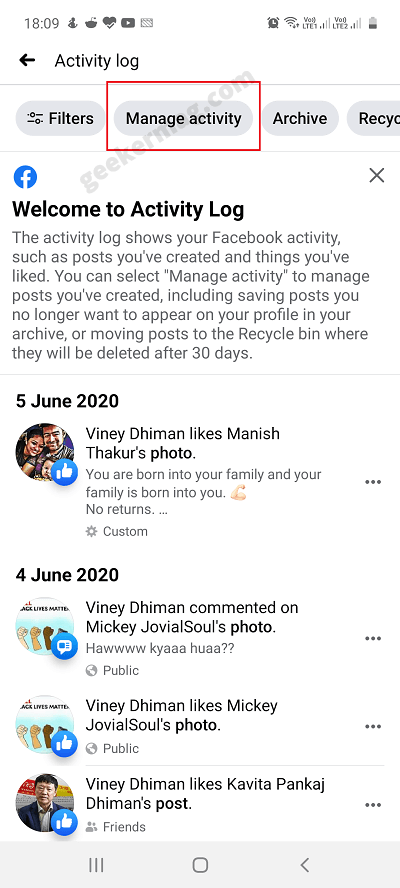 5. Tap on the Manage Activity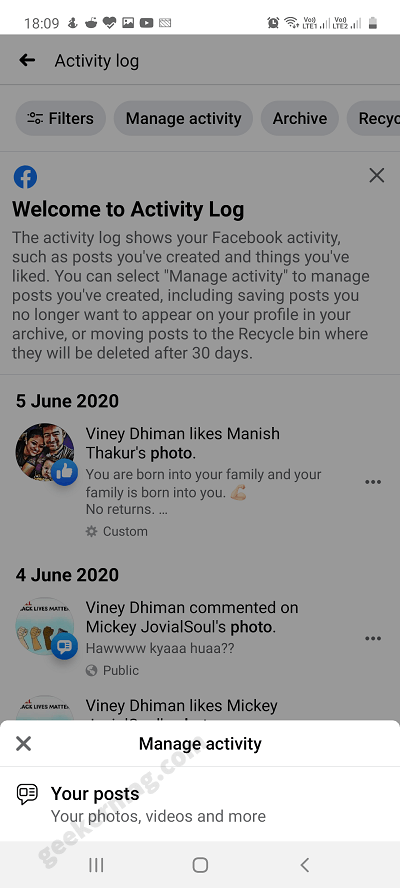 6. Tap Your posts option at bottom
7. Tap on the Filters option
8. Tap on the Categories options at bottom.
9. Tap on Photos and videos
10. Here, you will get list of all the photos and videos which you have uploaded. Check the box for the one which you want to delete and then tap Recycle bin button at the bottom.
A quick dialog box will open asking for your confirmation, tap on 'Move to Recycle bin'. As simple as that! You can also check YouTube video for step by step instructions:
All your deleted posts will remain available on the Recycle bin for 30 days before permanent deletion from Facebook servers. The option is provided by the company to keep you on the safe side.
You can also Archive post, the feature is useful when you want to keep posts, but don't want to other to see them.
According to FB Post, Starting June 2, 2020, the company already rolled out Manage Activity tool for Facebook and Facebook Lite app. The company has planned to roll out the same feature for Desktop in future.
The company recently rolled out Facebook Photos transfer tool for the users who want to transfer photos and videos from Facebook to Google Photos. You might be interested in how to use Facebook Google Photos Transfer tool.
What are your thoughts about Facebook Manage Activity tool? Was you looking for similar tool delete Facebook posts in bulk? Are you going to use it? Let us know your opinion in the comments.
Donate on Paypal or Buy us a coffee or Join Patreon if you find the information shared in this blog post useful. Mention 'Coffee' in the Subject. So that I can thank you.