Hyper V is virtualization tool that comes preinstalled in Windows operating system. It allow users to create virtual machine on x86-64 system running windows. Whether your device running Windows 10 or even Windows 11, you can use this tool to create virtual machine.
Although its a convenient alternative to VirtualBox and VMWare, I recently faced a annoying issue that stop me from login to Windows 11 installed on Hyper V.
What actually happening is, after installing Windows 11 on Hyper V when I boot up the machine, the login screen not showing field to enter login details or you can say it show blank login screen featuring Windows 11 default blue desktop background.
After doing further investigation on the internet I figure out that there are other users reporting about same issue. Also, there are users who trying to install Windows 10 on Hyper V reporting about blurred login screen.
Fix – Hyper V Showing Blank | Blurred login screen Windows 11 and Windows 10
In case, you made upto this blog post, then I presume that you're also facing the same issue, right? Fortunately, there's a one click solution to resolve this Hyper V issue. Here's what you need to:
So what, you need to do is is to turn off enhanced session feature in Virtual Machine. For that,
You need to click on the View option available on the toolbar. In the menu, if Enhanced session option is ticked, then you need to click on the same option untick it.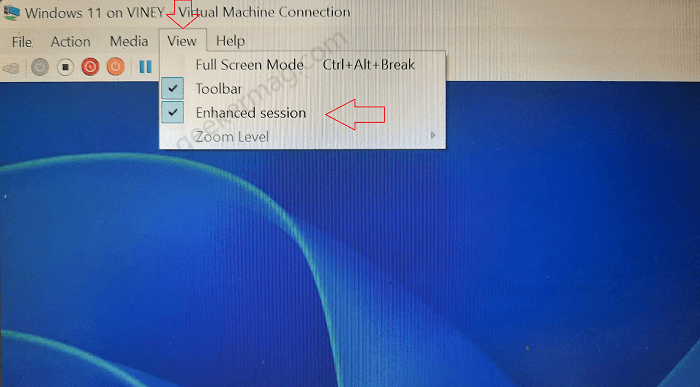 Doing this will instantly restart the virtual machine and this time when you reach login screen, make a click to bring login screen.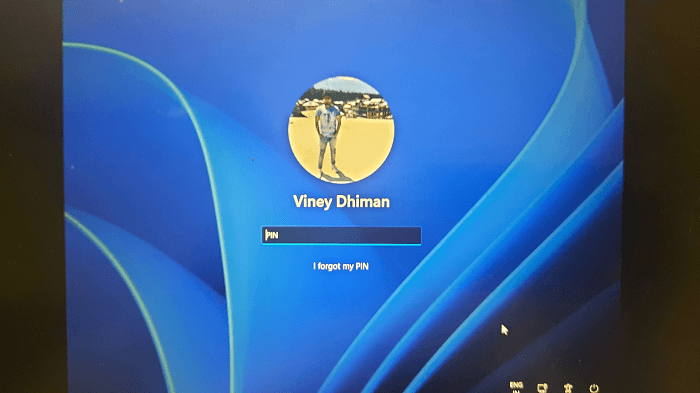 Now enter credentials and you're good to go.
Let us know, if you fixes Hyper V Showing Blank or Blurred login screen in Windows 11 and Windows 10.
Please do not hesitate to Contact me on Twitter if you want assistance with issue related to Windows 11, Windows 10, and Edge browser. I will try my best to assist you ASAP. (Follow me first and then PM your issue on Twitter)

Buy us a coffee if you find information shared in this blog post useful. Mention 'Coffee' in Subject. So that I can thank you