Starting with Microsoft Edge Canary build 91.0.825.0, it is now possible for users to hide Vertical Tabs Title bar in Edge browser that usually appears at the top of the screen.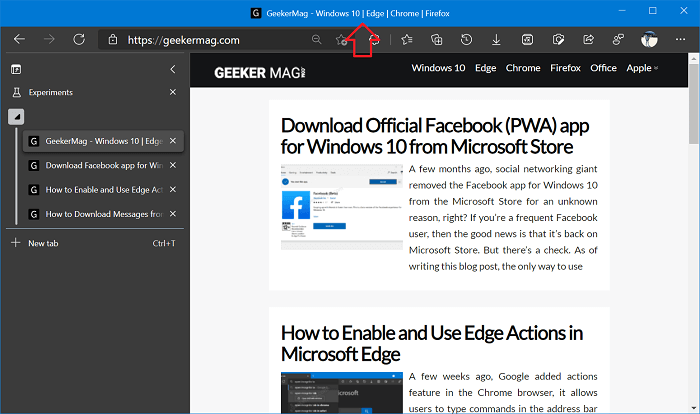 Whenever you enable Vertical Tabs in Edge browser, it moves all your active tabs to the left panel, and the title bar of the active tab appears on the top of the screen. To be frank, it looks weird and the majority of Edge users were demanding the dev team to hide the title bar.
Hide Vertical Tab Title Bar in Microsoft Edge
The functionality is available behind the flags and if you really want to hide vertical tab title bar, then here's how you can do that:
Launch Microsoft Edge Canary and then visit this flag address: edge://flags/#edge-vertical-tabs-hide-titlebar.
Here, using 'Vertical tabs hide title bar' drop-down, change the settings from Default to Enabled.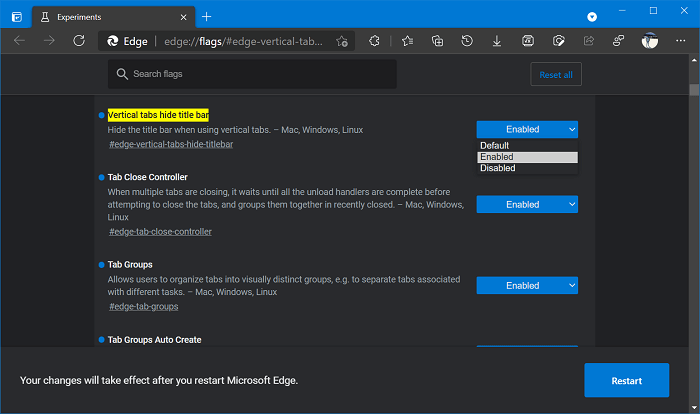 Click on Restart button to apply the changes.
After doing this, if you use Microsoft Edge browser with Vertical tabs enabled, you will no longer see title bar at the top of the screen.
This is how it it looks like:
If you don't know Microsoft recently add support for resizing vertical tabs panel, and search web from vertical tabs panel.