The following blog post has instructions on how to turn off Galaxy A51 by holding down the Power button.
If you press and hold the Power button in Samsung Galaxy A51 phone, instead of turning off the device, it activates the Bixby, the virtual assistant developed by Samsung.
Some users are not comfortable with this change made by the Samsung in the Galaxy A51 device and want to turn off the device by pressing the Power key instead of activating the Bixby.
Turn Off Galaxy A51 by Holding Down the Power Button
In case, you made up to this blog post, then you definitely want to change this behavior. Fortunately, it is possible and in this blog post, we will show you steps on how to do that.
Swipe down from the top to bring the Notification Shade. Here, tap on the Power icon available on the right side. The Power menu will appear.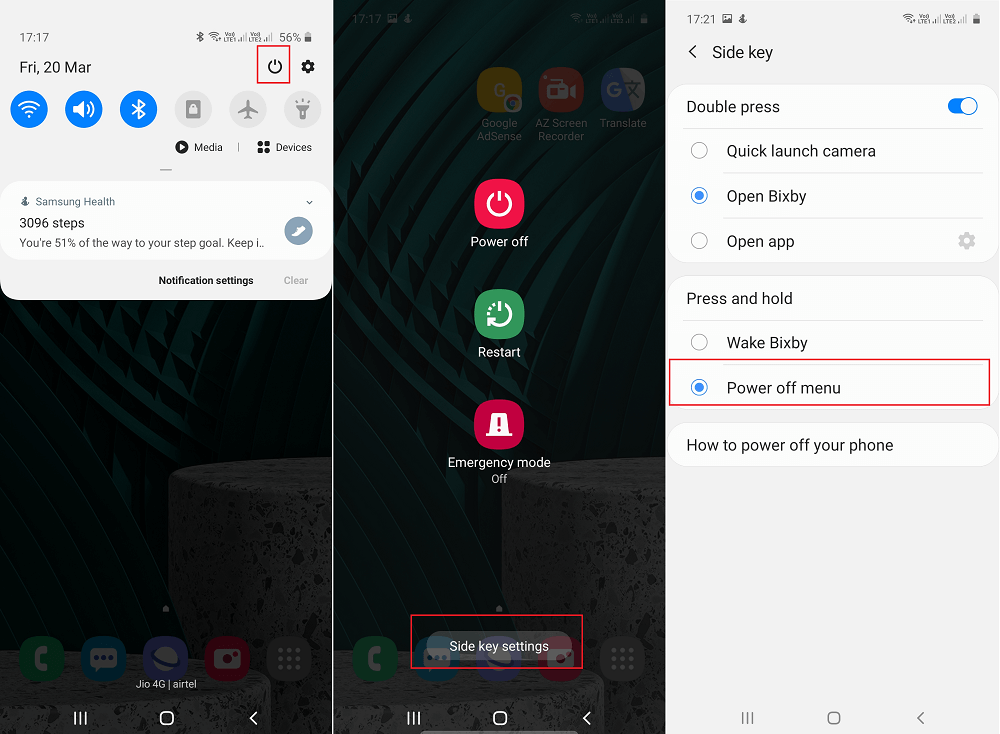 In the Power menu, you need to tap on the Side key settings button.
In the Side key settings screen, head over to Press and hold section and select Power off menu.
That's it!
From now onwards, if you hold down the Power key, instead of waking up Bixby, Power off menu will appear. To turn off the Galaxy A51, you need to tap on the Power off button two times to turn off your device.