Microsoft has updated its Calculator app for Windows 10 with new feature called Graphing mode. In this blog post, learn how to how to use it.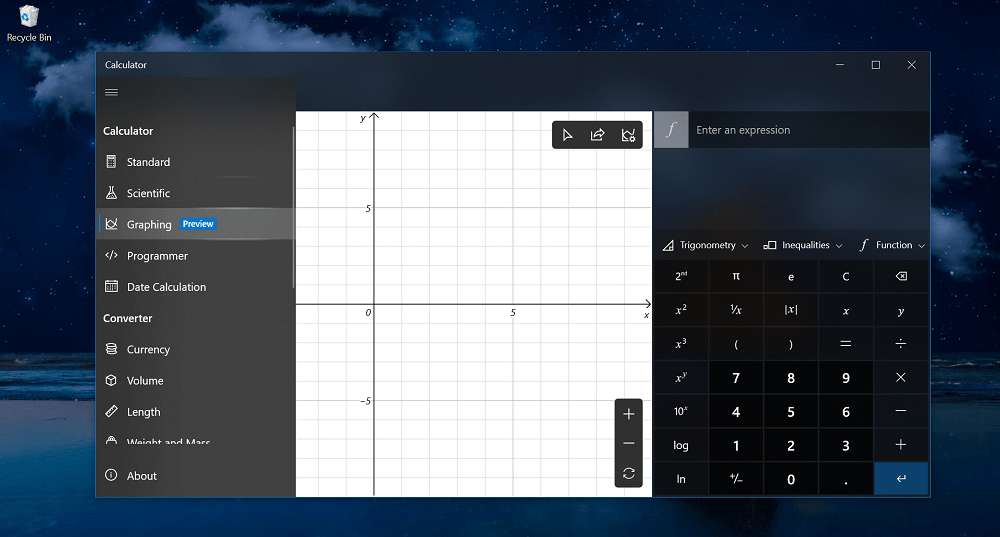 Starting with Windows 10 Builds 19546, Microsoft introduced a new version of the Windows Calculator app having the Graphing mode. The feature was highly requested by users and keeping this thing in mind company added the same feature in Calculator app version 10.1912.4.0.
Earlier, Graphing mode feature was only available for Windows Insiders and Non-Windows Insiders have to sideload it to get access to it.
Starting today, the company rolled out Windows 10 Calculator v10.2003.0.0 with graphing mode. With this update, the company distributes the new Graphing mode built into the Calculator app to all versions of its Windows 10 Operating system. Thanks, HTnovo for the update.
Use Windows 10 Calculator Graphing Mode
In case, you can't wait to try Graphing mode in Windows 10, then first you need to update Calculator app version from v10.1912.4.0 to v10.2003.0.0
For that, launch Microsoft Store and then click on the See more (…) icon available on the upper right corner and select Downloads and updates.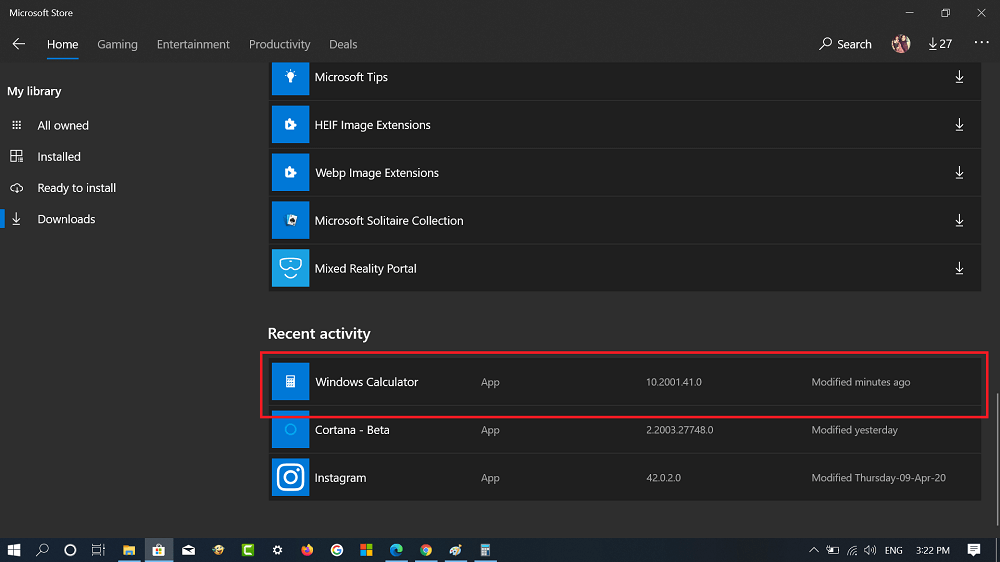 Here, you need to check if update is available for Calculator app, if available update it to the latest version.
Launch Calculator app
Next, click on the Open Navigation icon and then from the menu select Graphing (preview).
To advantage of graphing mode in better way use calculator in full-screen mode.
In case, you have uninstalled the Calculator app from Windows 10 earlier, then you can download it from Microsoft Store from link below:
Windows Calculator for Windows 10
Graphing mode in the Calculator app lets users in visualizing equations. The feature will help students who loves to learn linear algebra. Some key features of Graphing mode are as follow:
Plot one or more equations on the graph
Add equations with variables
Analyze the graph
In case, the latest version of Windows 10 Calculator still not reached your computer, then you can sideload the app to try the feature. Here go the steps:
1. Click on this link to download the .zip file.
2. Extract the contents of the archive and double click on the package to install it manually.
Make sure you have enabled Developer mode at the following location: Settings > Update & Security > For developers. On the right side, select the Developer mode.
Once done, you will be able to use the new Graphing mode in the Windows Calculator app.
Let us know your thoughts about new Graphing mode in Windows Calculator app.
Donate on Paypal or Buy us a coffee or Join Patreon if you find the information shared in this blog post useful. Mention 'Coffee' in the Subject. So that I can thank you.